Parent, Family & Friends Newsletter ~ Mid-Semester, Spring 2019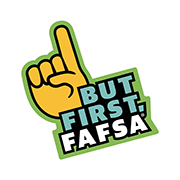 Financial Aid 2019-20
The 2019-2020 FAFSA has been available as of October 1, 2018. If you have not already done so, file as soon as possible. Additional information can be found at Student Financial Services.
Scholarships
The college has a wide variety of scholarships available to students. We encourage all students to complete an essay as well as a FAFSA to be considered for scholarships that require documented financial need. Visit the Scholarship webpage for additional information.
---

Mid-Winter Break - Saturday, February 23 through Sunday, March 3


---

Questions to ask your student over break:
Is Your Student Traveling Home on Trailways Bus Service?
Students can buy tickets at the Barnes & Noble Bookstore in Farrell Center. Employees will assist students with purchasing their tickets with credit cards, Delhi Dollars, and cash. Over the phone transactions are not permitted. To find the most up-to-date departure times, students can call Trailways at 1-800-858-8555.
---
May 2019 Graduates: Petitions Due March 15

Is your student planning on graduating this May? If so, please remind your student that they must complete a Petition to Graduate and Degree Works Evaluation, with their advisor, due no later than Friday, March 15. Failure to complete this information may result in your student not being eligible to graduate. Please refer to the Registrar's web page and the Commencement web page for additional information. Save the Date: Commencement Ceremony is Saturday, May 18!
Mid-Term Grades: Monday, March 18
Students should be scheduling time with their advisor starting Monday, March 18 to discuss their grades and their plans for the fall semester or completion of their degree. Advisors are available to assist your student. Be sure to have them utilize this great resource!
Session B: Monday, March 18
Full-time students may enroll for additional credits, at no additional cost. Seats for all classes are limited and are given on a first-come, first-served basis. Search classes online to see what is available.
---
Tutoring Services

Tutoring is a FREE service available for ALL students! Students can inquire about courses available and sign up at the Resnick Academic Achievement Center in Bush Hall. The
Tutorial Services Web page
has additional information that will support your student's academic success. We are here to help!
---
Campus Life
From Activities & Organizations through Public Safety, including Housing & Residence Life, along with Community Engagement and even more...the Division of Student Life believes that the student is the most important person. Check out the multitude of web pages dedicated to sharing our division mission and department offerings throughout campus and your student's college experience.
The Division of Student Life at SUNY Delhi engages, empowers, supports and provides opportunities for students to grow, succeed, give back and reach their fullest potential.
#transform

#ourwhy #studentlife
---
Upcoming Important Dates
February



Saturday, February 23: Residence Halls close at 10 a.m.
Saturday, February 23 - Sunday, March 3: Mid-Winter Break


March



Sunday, March 3: Residence Halls Reopen at 12 noon
Monday, March 4: Classes resume
Friday, March 15: Deadline to submit Petition to Graduate (to be sure your name is in the Commencement Brochure)
Monday, March 18 - Friday, March 29: Students Meet with Advisors to Develop Courses for Fall 2019
Monday, March 18: Session B Courses Begin

April



Saturday, April 6: Residence Halls close at 10 a.m.
Saturday, April 6 - Sunday, April 14: Spring Break
Sunday, April 14: Residence Halls Reopen at 12 noon
Monday, April 15: Classes Resume

---
Stay Connected