Sigma Omega Epsilon - SOE
Sigma Omega Epsilon - SOE
Sigma Omega Epsilon, Inc.
Founded: October 3, 1994, CUNY Staten Island
Beta Chapter Founded: October 5, 1995, SUNY Delhi
Colors: Burgundy, Grey, and Silver
Symbol: Dove
Foundations:
Orient non-members to our values
Offer advice and counsel
Encourage scholarship
Enhance loyalty and support of Sisters as a family
Foster higher ideals
Emphasize culture, diversity, the bond of sisterhood, trust, integrity, sisterhood, respect, and success
Motto: Unity, Diversity, and Sisterhood. Sisters brought together by love and bonded together by Sisterhood
Philanthropy: AIDS Research Alliance and American Autism Association
Chapter Leadership
President: Leslie Almanzar
Vice President: Iyana Guerrero
Secretary: Morgan Moore
Treasurer: Sabriyyah Concepcion
SOFA: Aisha DeJesus
Community Service: Giraliz Grullon
Greek Council Rep: Crystal Baez
New Member Educator: Iyana Guerrero
Faculty Advisor: Michele DeFreece
Chapter Email: soe@delhi.edu
Chapter Website: Sigma Omega Epsilon Inc.
Sigma Omega Epsilon, Inc. - Spring 2016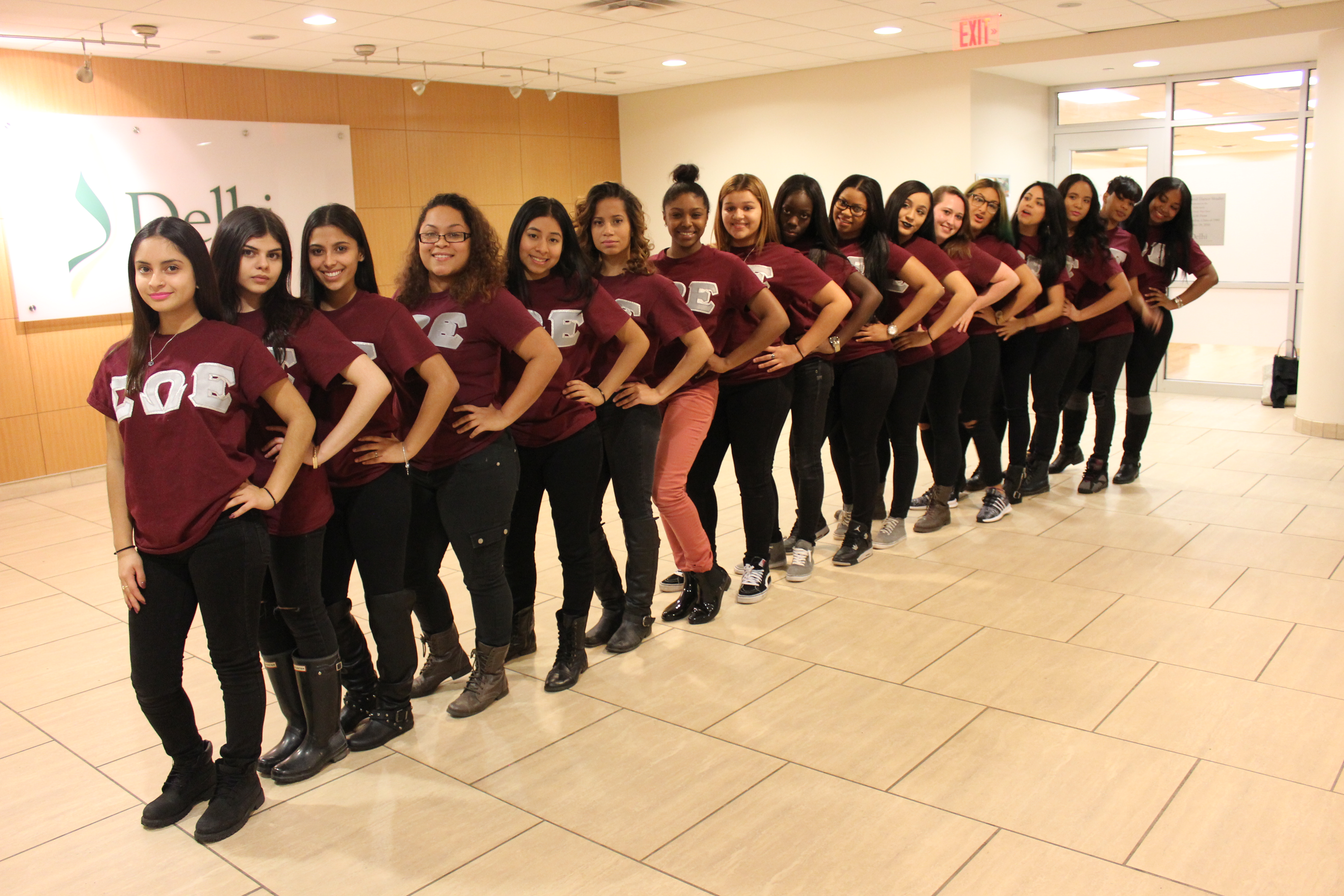 See more picture of the Sigmas!
Sigma Omega Epsilon's banner for their Annual Autism Awareness Day