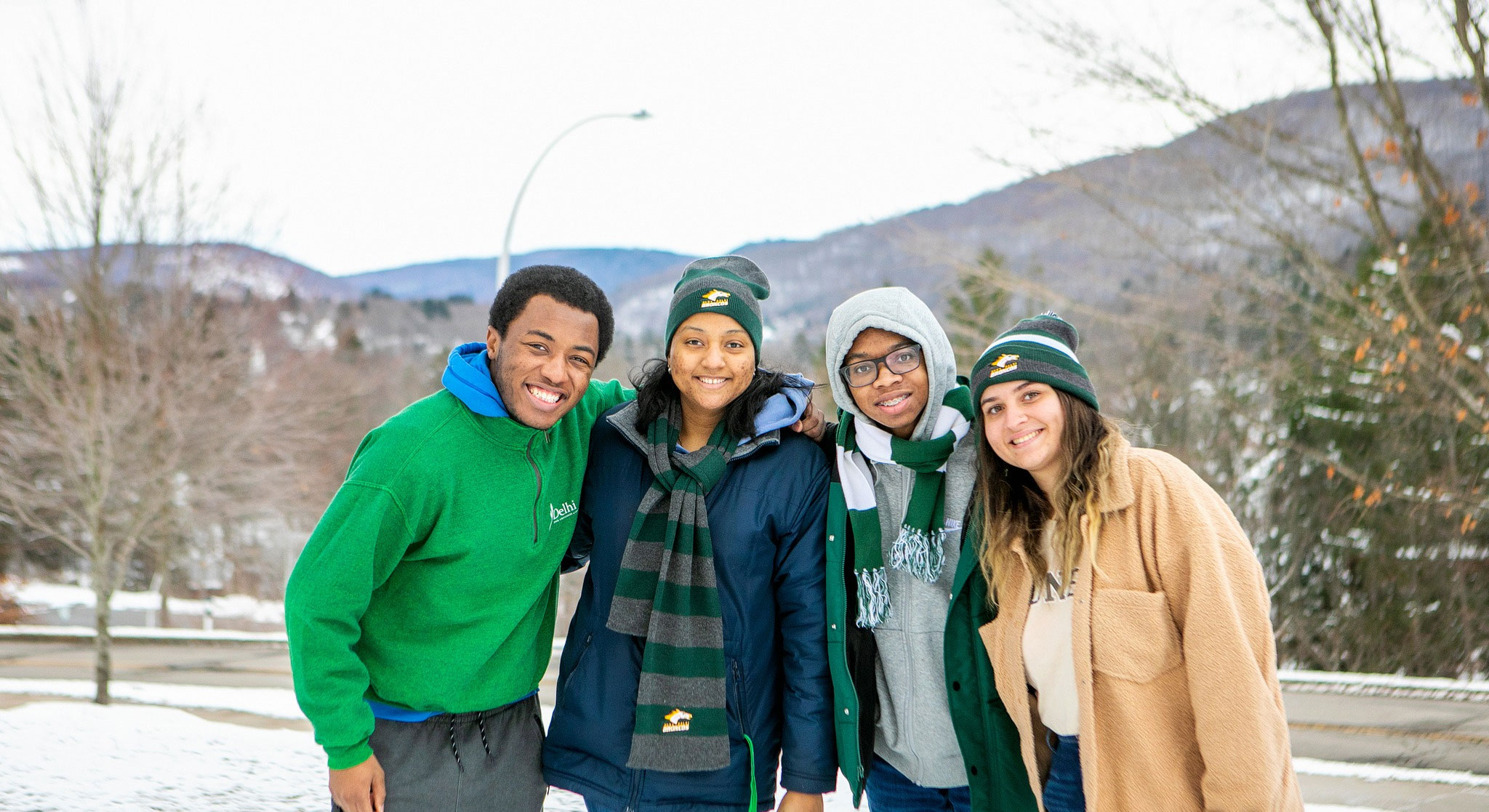 School of Liberal Arts and Sciences
Welcome to the School of Liberal Arts and Sciences!
Greeting from Dean Joyce Shim:
As the Dean of the School of Liberal Arts and Sciences, I wholeheartedly welcome you to SUNY Delhi. We offer associate and bachelor's degrees in Applied Communication, Criminal Justice, Environmental Studies, General Studies, Humanities and Social Sciences, Mathematics and Sciences, Sustainability, and Teacher Education. Are you undecided or still exploring? Even better! You can join our wonderful professors and discover your passion and aspiration.
There are many academic and professional opportunities waiting for you. With us, you will be prepared for a wide range of careers, including law, medicine, academia, science, politics, and education, with broad-based knowledge of the fundamentals and essentials. Whether you want to transfer to another institution after getting an associate degree, or finish your bachelor's degree with us (check out our Applied Communication, Criminal Justice, and Sustainability programs!), or jump right into the job market, our award-winning, internationally published and connected faculty are ready to guide your way.
We also want to learn from you. We are proud of being a relationship-centered college where the most important people are our students. You will witness our commitment to DEIJ (diversity, equity, inclusion, and social and racial justice) and dedication to raising future leaders who will make a difference in their communities and around the world.
SUNY Delhi transforms lives. Come join us and go everywhere!
Sincerely,
Joyce Shim, PhD
Dean & Professor, School of Liberal Arts and Sciences
Evenden Tower 706, 607-746-4452, shimjy@delhi.edu
Lorna Herman
Administrative Assistant II
Evenden Tower 705, 607-746-4451, hermanla@delhi.edu
Degree Programs