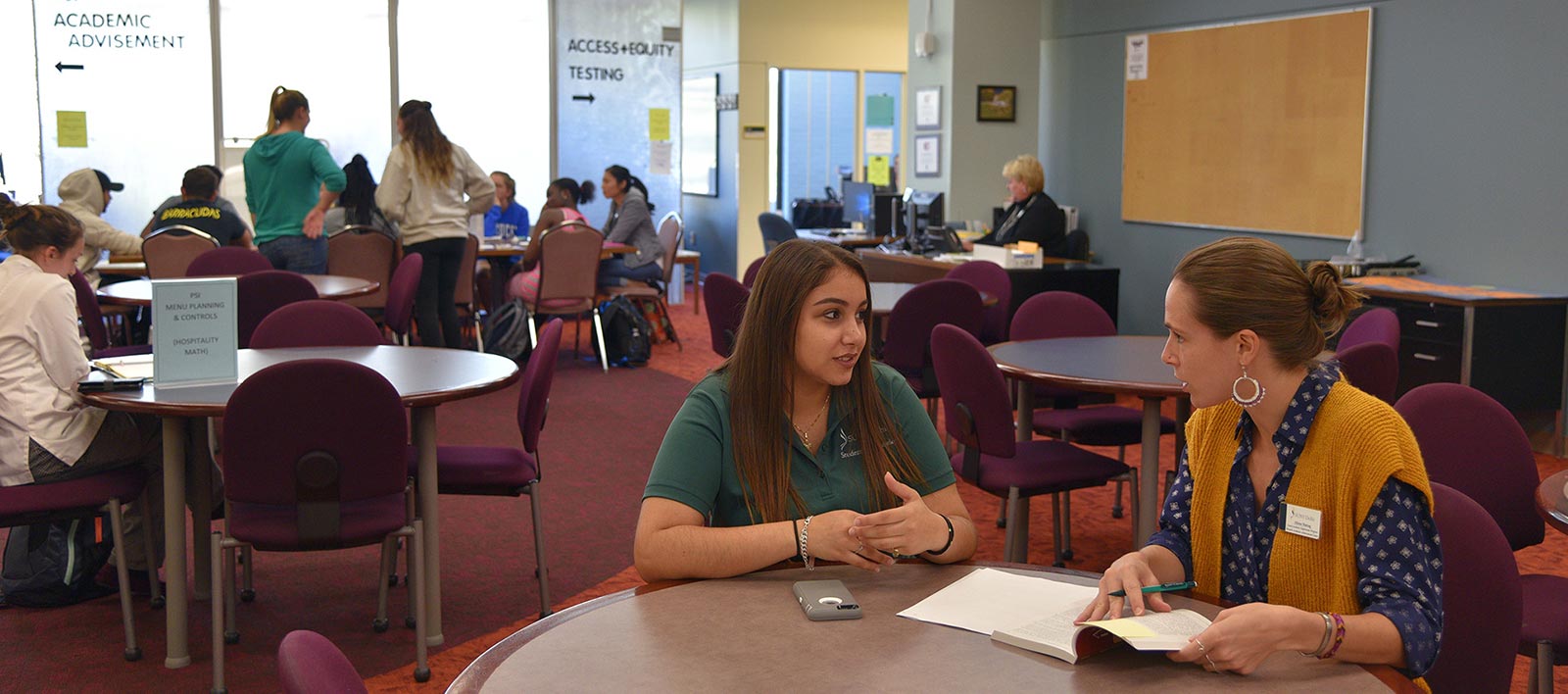 Resnick Academic Achievement Center
Visit the Resnick Academic Achievement Center
Important changes for the Resnick Academic Achievement Center due to COVID-19
In an effort to support students and also keep everyone safe, the Resnick Academic Achievement Center will be offering its services in a remote fashion. We are asking that students communicate with staff from our area via email, phone or Zoom meetings to assist in decreasing face-to-face contacts and possible exposures. If a student does enter the Academic Achievement Center, we are mandating that you wear a mask and practice social distancing during your entire time in our area. Please do not simply enter offices that are open; we ask that you stand in the doorway to initiate conversations that are necessary. In-person staffing will be limited and on a rotating basis; again, this is to assist with decreasing the density of individuals within the Center. We are excited to have students back and want everyone to remain healthy.
All tutorial services will be offered remotely, not in person. The math and writing centers and peer tutors will be working with students through Zoom meetings. The hours for these resources can be found on the tutoring website.
Any additional questions can be directed to 607-746-4650, email at RAAC@delhi.edu, or through the coordinators of the individualized offices.
We are excited to still offer our academic support services to our students. Doing things remotely will support health and safety, as well as be accessible for students who are learning remotely.
Sincerely,
Jeffrey Stedman
Director of Advising and the Resnick Academic Achievement Center
Our Mission
The Resnick Academic Achievement Center is committed to providing a welcoming environment that supports students in their goal of achieving academic success. The Center is committed to serving all students with the goal of them becoming independent learners. Through a coordination of multiple departments, the Resnick Academic Achievement Center offers a variety of resources, programs, and services to prepare students for the rigors of the college experience and beyond.
Located on the Second Floor of Bush Hall.
Services Provided in the Center