Office of the Provost
Academics at the State University of New York at Delhi offer a seamless approach through one-year certificates, two-year associate degrees, four-year baccalaureate degrees, and two Master of Science degrees in Nursing (Education and Administration). With a focus on academic excellence, innovation, and applied learning, each certificate and degree program provides students with the skills necessary for immediate employment or continuation of their education.
Academic Programs and Services are the responsibility of the Provost.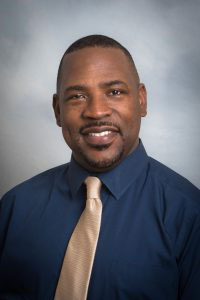 Dr. Thomas Jordan comes to SUNY Delhi from the University of Lynchburg, where he served as the Assistant Provost. Prior to that, he served as the Executive Director/Chief Operating Officer of the State University of New York (SUNY) Bronx Educational Opportunity Center.
Dr. Jordan received a B.A. (Cum Laude) in Sociology from Hunter College, an M.A. in Higher Education Administration from New York University, and an M.A. in Philosophy and Ph.D. in Sociology from The Graduate Center, City University of New York (CUNY). His areas of interest are classical theory, contemporary theory, social stratification, social inequality, race and ethnicity, minority groups, education, and aging.
The assistant to the Provost is Andrea Dibble. The Provost's office is located in Bush Hall, Room 174, and is open 8 a.m. to 4 p.m., Monday through Friday; the telephone number is 607-746-4540.
The following areas report to the Provost: