Provost's Office
2020 Convocation Ceremony
What is Convocation?
For anyone unfamiliar with college traditions, convocation may be a strange term. Convocation is typically a formal assembly on campus that marks the official beginning of new students' academic careers at SUNY Delhi. Faculty and staff gather to convey a commitment to supporting students and their educational work. It is intended to inspire students to strive for success, to come together as an entering class, as well as to welcome the newest members of the college to the existing academic community. Convocation serves as the front bookend to commencement.
One of the most symbolic moments in new student orientation, new first year and transfer students are asked to attend convocation to meet campus leaders and fellow classmates, and begin this momentous journey together.
This year we must present convocation in a virtual setting and are pleased to have remarks from President Michael R. Laliberte, Interim Provost Susan Deane, and a special guest speaker. Thank you for joining us!



Academics at the State University of New York at Delhi offer a seamless approach through one-year certificates, two-year associate degrees, four-year baccalaureate degrees, and two Master of Science degrees in Nursing (Education and Administration). With a focus on academic excellence, innovation, and applied learning, each certificate and degree program provides students with the skills necessary for immediate employment or continuation of their education.
Academic Programs and Services are the responsibility of the Provost.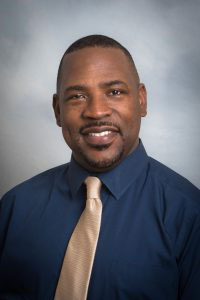 Dr. Thomas Jordan comes to SUNY Delhi from the University of Lynchburg, where he served as the Assistant Provost. Prior to that, he served as the Executive Director/Chief Operating Officer of the State University of New York (SUNY) Bronx Educational Opportunity Center.
Dr. Jordan received a B.A. (Cum Laude) in Sociology from Hunter College, an M.A. in Higher Education Administration from New York University, and an M.A. in Philosophy and Ph.D. in Sociology from The Graduate Center, City University of New York (CUNY). His areas of interest are classical theory, contemporary theory, social stratification, social inequality, race and ethnicity, minority groups, education, and aging.
The secretary to the Provost is Andrea Dibble. The Provost's office is located in Bush Hall, Room 174, and is open 8 a.m. to 4 p.m., Monday through Friday; the telephone number is 607-746-4540.
The following areas report to the Provost: