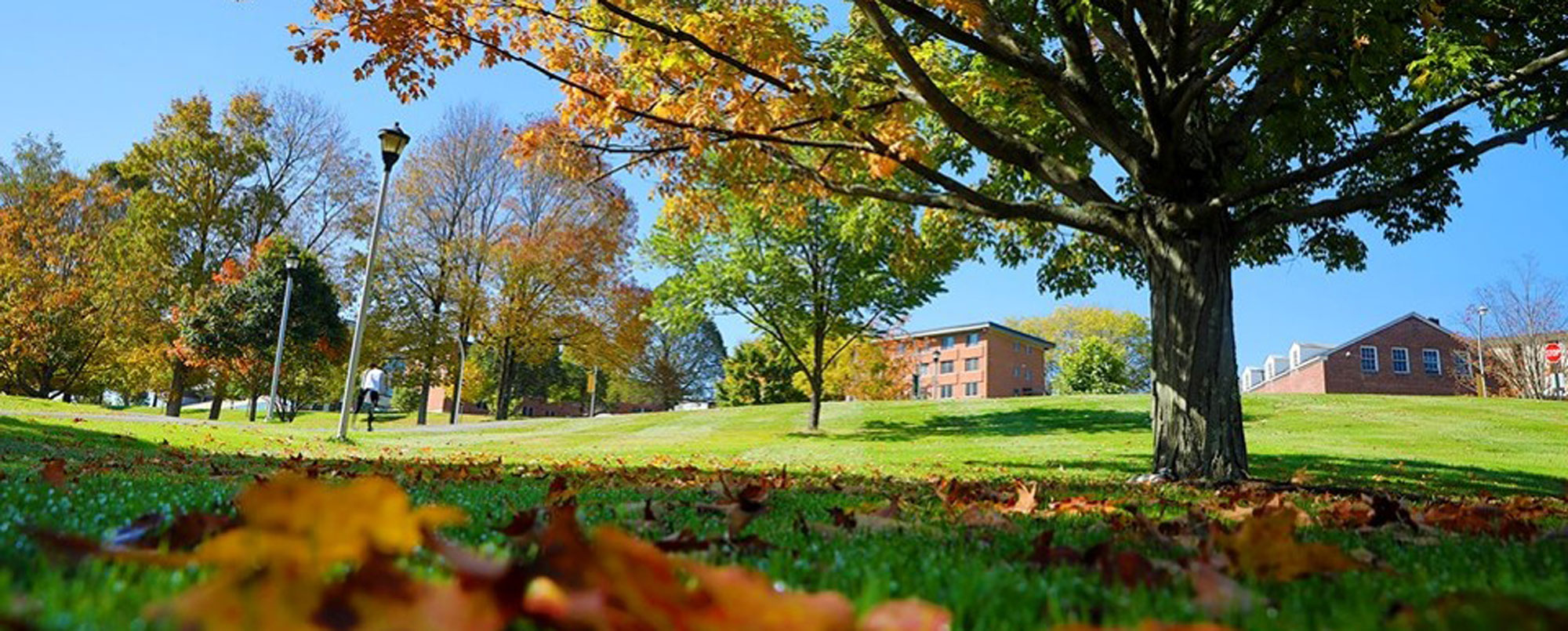 Alumni Reunion & Homecoming

SUNY Delhi Alumni Reunion & Homecoming
Friday, September 30 - Sunday, October 2
Our staff, alumni volunteers, and the Village of Delhi are gearing up for a fabulous fall weekend to welcome back alumni and students' families. We are ready to celebrate as a campus and community!
SCHEDULE SUBJECT TO CHANGE - PLEASE CHECK BACK FOR UPDATES
Friday, September 30
Alumni Welcome Mixer *Pre-registration required.*
Kennedy Lounge/Alumni Hall, SUNY Delhi
4 p.m. – 6 p.m.
Celebrate reuniting with fellow alumni. Mingle and meet members of the campus community. Have your picture taken with Blaze, SUNY Delhi's #1 Bronco. Enjoy hot and cold hors d'oeuvres and cash bar.
Local Dining Options
Bluestone Pub & Restaurant at the College Golf Course at Delhi.
Reservations recommended. Please call 607-746-4200.
For Oneonta options - Oneonta area restaurants
Weekend Movie - THOR: Love & Thunder
The Okun Theatre, Farrell Student & Community Center (1st Floor)
8 p.m. and 10 p.m.
Saturday, October 1

Check-In, Tickets & Info Booth
Alumni Hall Porch
9 a.m. – 4 p.m.
Psi D/ABX Coffee Klatsch
Alumni Hall Lobby & Kennedy Lounge (former MacDonald Hall)
9 a.m. – 11 a.m.
Enjoy coffee, cider, and donuts with your Greek brothers and sisters of Psi Delta Omega and Alpha Beta Chi.
9:30 a.m. GROUP PHOTO at Bronco Sculpture in the Agora (near Check-In)
Alumni, students, families, faculty, staff, let's start a new tradition. Say, "cheese"!
Resnick Library
10 a.m. – 2 p.m. *Tours at 11 a.m. and 1 p.m.
Visit SUNY Delhi's beautifully appointed library, visit special collection rooms, and see archival materials. College yearbooks and a digitized archive of decades of student newspapers will be available to peruse.
Village Harvest Festival
10 a.m. - 4 p.m.
Try a local eatery or food truck vendor downtown.
Golden Alumni Brunch Buffet for Classes and Friends of 1970, 1971 & 1972
*Pre-registration required.* Bluestone Restaurant & Pub at the Delhi College Golf Course
10 a.m. - Noon
Reunite with classmates. Tri-Atelier brothers of the "golden era" will also meet up at the brunch.
Lunch Options
MacDonald Hall Dining Center (2nd floor)
Opens at 10:30 a.m. All you can eat. No pre-sale required.
Farrell Center (1st Floor) *Pre-registration required.*
11 a.m. – 1 p.m.
20th Annual Cruise In Car Show
Decker Auto Lab, SUNY Delhi Valley Campus
10 a.m. – 2 p.m.
Sponsored by the Automotive Technology Club & the School of Applied Technologies and Architecture, see beautiful classic cars on display by alumni, retired faculty, and local automobile enthusiasts! Awards start at 1 p.m. Trophies and door prizes. Shuttle service includes drop-off and pick-up at the Auto Lab.
Pottery Wheel Demonstration in SUNY Delhi's Art Center
Farrell Center (Downstairs, Lower Level)
11 a.m. - 1 p.m.
Join well-known area pottery artist and long-time faculty member Rhonda Harrow-Engel for an inspiring demonstration.
Inflatables, Games, & Face Painters
Agora and between Gerry and Dubois
12 p.m. - 4 p.m.
Join us for a variety of traditional lawn games and large inflatables such as an obstacle course, soccer challenge, wipe out, inflatable axe throwing, and joust. Face painters will be on hand as well. Show your Bronco spirit!
Digital Caricaturists
Farrell Center
12 p.m. - 4 p.m.
Get your wild and wacky caricature made by our digital artists!
SUNY Delhi Broncos Dedication of Neil Riddell Field, 12:45 p.m.
Join us as we honor Neil Riddell '62 for his significant contributions in realizing a major upgrade for SUNY Delhi Athletics, a new turf field for Men's and Women's Soccer and Lacrosse.

Broncos Home Soccer Game/s Men's & Women's, 1 p.m. and 3:30 p.m.
Neil Riddell Field (above the mini-dome). Hot dog stand will have refreshments for sale.
Cheer on the SUNY Delhi Broncos as they take on Cazenovia
Horse-Drawn Wagon Rides
Smith Parking Lot - 1 p.m. to approximately 5 p.m.
Take an old fashioned wagon ride. It is a great way to take in the sights while on campus.
Paint Your Own Ornament *Pre-registration recommended*
Farrell Center Loft (2nd Floor)
1 p.m. – 4 p.m.
Paint your own seasonal keepsakes or pick them up to go and paint them at home. Two ornaments branded with the college logo plus paint supplies, $20.
Campus During Spring 1970
Centennial Center, Sanford Hall (2nd floor)
2 p.m. – 3 p.m.
Historian Wayne McCabe '70, leads an interactive look back with discussion about the Delhi campus in the turbulent year of 1970.
Hypnotist Keith Karkut
Okun Theatre, Farrell Center
3 p.m.
Hypnotist Keith Karkut has been practicing Hypnosis for over 21 years. Keith's blend of on-stage comedy and performance makes this a show that people will be talking about for years to come. It could be that you have no idea how many fingers you have, or what your real name is or even where you were born. You never know what is going to happen during A JOURNEY INTO THE MIND.
Wine Tasting *Pre-registration required. *
Sanford Stop Café, Sanford Hall (2nd floor)
3:30 p.m. – 4:30 p.m.

Kennedy Lounge Cash Bar, Alumni Hall (1st floor)
4 p.m. – 9:30 p.m.
Fall Dinner at Farrell or in the Agora *Pre-registration required. *
4 p.m. – 7:30 p.m.
Option 1: Brooks BBQ Chicken Dinner
Option 2: Bronco Buffet
Bingo
Farrell Commons/Dining room, Farrell Center (1st floor)
8 p.m.
SUNY Delhi's Student Programming Board (SPB) hosts the traditional game with some non-traditional twists. Come and play for fun and exciting prizes!
Weekend Movie - THOR: Love & Thunder
The Okun Theatre, Farrell Student & Community Center (1st Floor)
10 p.m.
Sunday, October 2
Brunch
MacDonald Hall Dining Center (2nd Floor)
Opens at 10:30 a.m. All you can eat. No pre-sale required.
Find a wide variety of options, including hot and cold beverages.
Delaware County's 10th Annual Out-of-the-Darkness Suicide Prevention Walk
Begins at 1 p.m. from Parking Lot by Main Campus Entrance
The brothers of Kappa Sigma Epsilon helped start and continue to keep this important event moving forward at SUNY Delhi and in the Delaware County, NY community.
More info: AFSP Out-of-the-Darkness Community Walks
Throughout the Weekend
Barnes & Noble Campus Bookstore and Café
Farrell Student & Community Center
Shop for mementos. SUNY Delhi Alumni receive a special discount! Enjoy Starbuck's drinks and other delicious refreshments.
Bluestone Pub & Restaurant at the College Golf Course will be open from 10 a.m. – 9 p.m., with entertainment Saturday night.
Delhi College Golf Course
Enjoy the college's beautifully appointed course. 18 holes on Friday is $30 p/p with cart; Saturday is $35 p/p with cart. Call 607-746-GOLF (4653) for tee-times, or register online, and you will be contacted to confirm your tee time.

Meet "Blaze" Delhi's Mascot & Other Photo Opportunities
Other Campus Dining Options
Barnes & Noble Starbucks Café - Farrell Center
Campus Convenience – Gerry Hall
Treat Street – Farrell Center
Weekend Fitness
Kunsela Hall Pool
Friday from 7 p.m. - 9 p.m.
Saturday and Sunday from 12 p.m. - 5 p.m.
Open swim in SUNY Delhi's Olympic-sized pool.
Clark Field House
Saturday & Sunday from 10 a.m. – 8 p.m.
Work out in SUNY Delhi's state-of-the-art fitness center with expansive views from Clark Field House.
Please email us at alumni@delhi.edu, or call 607-746-4600 with questions, or to get involved as a reunion class leader/volunteer.
Be sure to make your overnight accommodation reservations early!
There are a limited number of rooms available at the Hampton Inn and the Quality Inn in Oneonta at a group rate for Delhi Alumni on September 30 and October 1, 2022. Reservation cut-off will be no later than August 30.
Hampton Inn includes 15 rooms (7 kings and 8 double queen rooms) at $129 per night. Reservations may be made by calling the hotel directly at 607-433-9000, Hilton Worldwide Reservations at 1-800-HAMPTON, or online at Hampton Inn Oneonta. Must use Group Code –IAD

to receive this rate.

Quality Inn includes 15 double queen rooms at $119 per night. Please call the hotel directly to make reservations at 607-433-2250, and use Group Booking Code

4350956.
Click here for a list of additional nearby accommodations.
Visit the Homecoming Video Archive to access more exceptional programs.