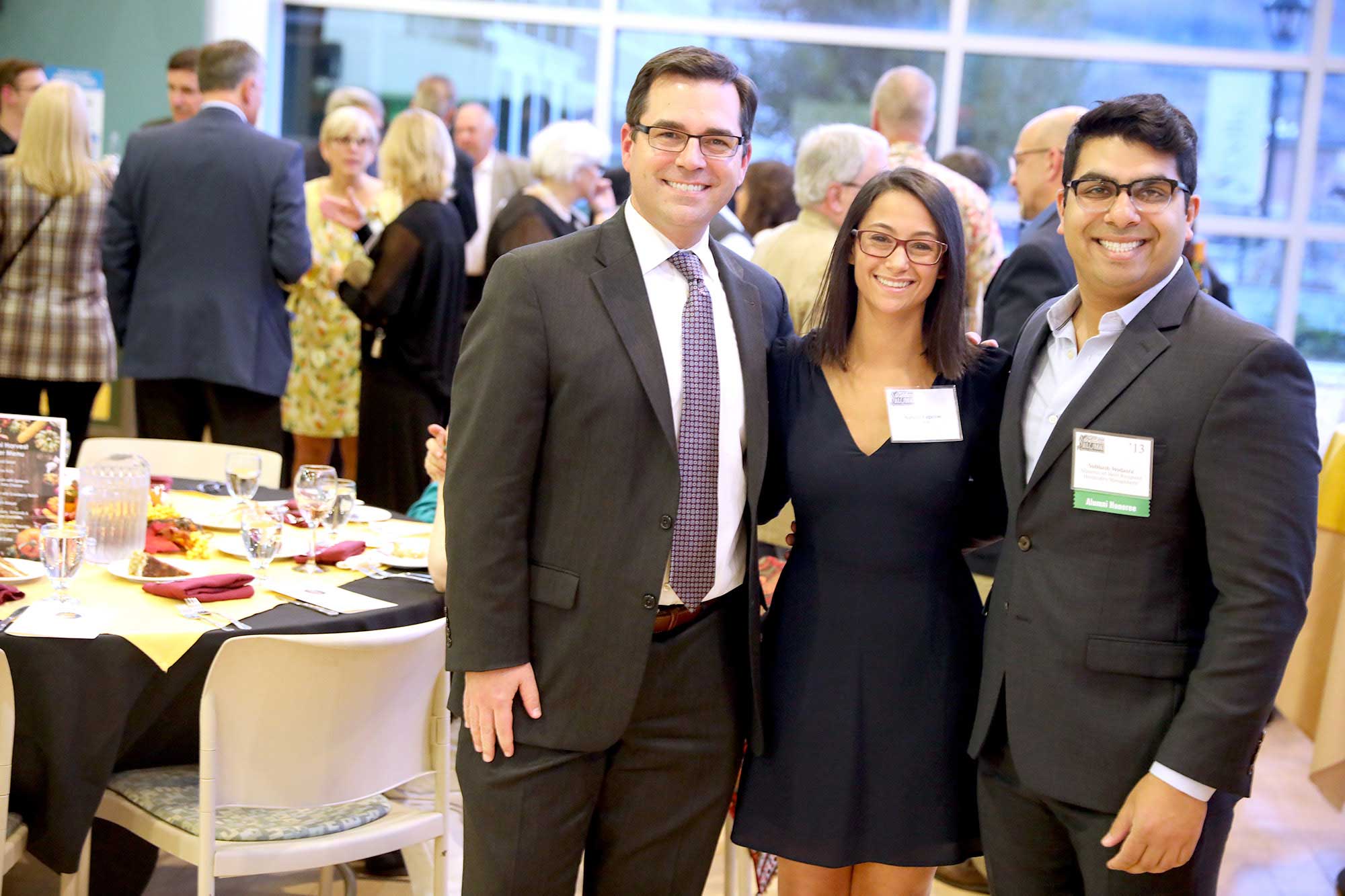 Alumni Reunion & Homecoming
Alumni Reunion & Homecoming
JOIN US VIRTUALLY!
Schedule in Eastern Standard Time
Friday, October 23
Opening Ceremony
5 p.m. Welcome from the SUNY Delhi Alumni Advisory Council
Todd Baright '82 & Karen Baright '83/
SUNY Delhi Alumni Council
5 p.m. Greetings from College President Michael Laliberte
5 to 5:10 p.m. 2020 SUNY Delhi Alumni Association Awards
Meg Sawicki '79, Mistress of Ceremonies/
SUNY Delhi Alumni Council
Lori Barnes, Exemplary Service Award
Rohan Johnson 2017, Alumnus of Merit
Sandra Brown Wiltshire 1972, Distinguished Alumna
Peter Gioffe 1994, Distinguished Alumnus
5:10 p.m. Mix Your Own Specialty Cocktail or Mocktail
Mike Barnes '75, Associate Professor,
School of Business & Hospitality Management
5:15 p.m. Toast to the Class of 1970 &
Other Special Reunion Years
Wayne McCabe '70, Toastmaster/
SUNY Delhi Alumni Advisory Council
5:17 to 5:30 p.m. Conclusion & Break
Lucinda Brydon,
Director Alumni Relations & Annual Giving
5:30 to 6:30 p.m. Alumni Happy Hour & Trivia
Alumni are welcome to stay at Happy Hour or connect to virtual rooms to join:
Class of 1970/50th Reunion & Classmates
75th Hospitality Reunion
Bronco Athletes with co-hosts
Robert Backus & Cathy Foto
Past Student Leaders with co-hosts
Lori Barnes & Marty Greenfield
Saturday, October 24
12 to 12:15 p.m. Welcome & Campus Tour
Michael Sullivan,
Vice President for College Advancement
& Rob Piurowski '02,
Director of Admissions/Enrollment Management
1 to 2 p.m. Interactive Sessions with faculty & students
Golf Lab Tips from the SUNY Delhi Pros - SUNY Delhi Golf Pros will share golf tips from the College Golf Course at Delhi.
Fall'ing in Love with Seasonal Ingredients: Squash! - A cooking demo with Chef Brianne Slocum '09, CHE and Associate Professor School of Business & Hospitality Management. Did you know there are over 100 types of squash varieties? Stop by your local farmers' market and indulge in the bounty of the season. This workshop will share information about some of the common and not-so-common squash varieties. Chef Slocum will demonstrate how to prepare some exciting dishes you can put on your harvest table. There will be a live Q&A session at the end of the demonstration. Recipes provided, including this teaser - Winter squash gnocchi with brown butter and sage.
How to Winterize Your Garden - Join SUNY Delhi's Horticulture faculty and students for tips about putting your landscape "to bed" for the winter. Learn the why, when and how for your garden and plants. We hope this session "leaves" the audience with a little knowledge and inspiration for do-it-yourself green thumbs!
2:30 to 3:30 p.m. On the Wild Side: SUNY Delhi Veterinary Science
Program Studies in South Africa
Dean Bret Meckel, Samantha Hare '13 and
student Randi Capuano share their adventures
and answer questions.
4:30 to 5:30 p.m. Wine Tasting - Victor Sommo '01, Instructor,
School of Business & Hospitality Management
We will be gathering virtually via Zoom (a free and easy-to-use application). We look forward to seeing you soon!