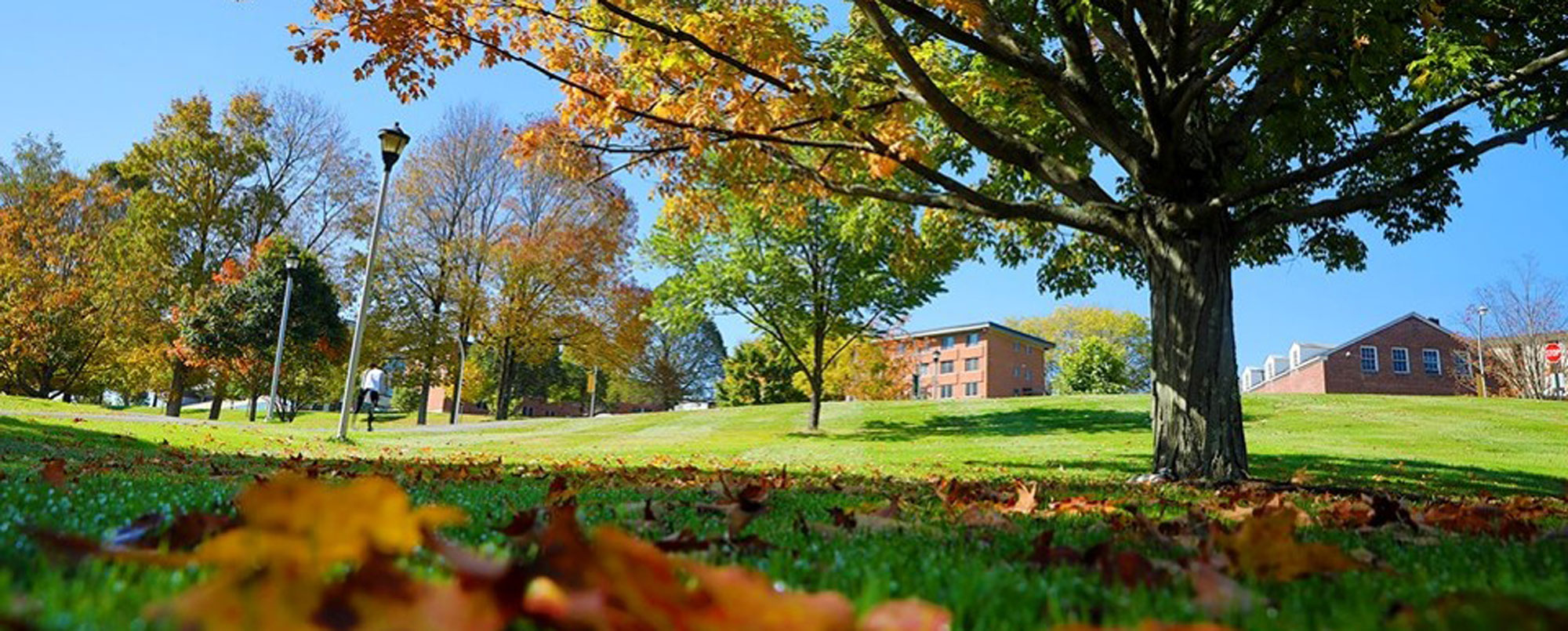 Alumni Reunion & Homecoming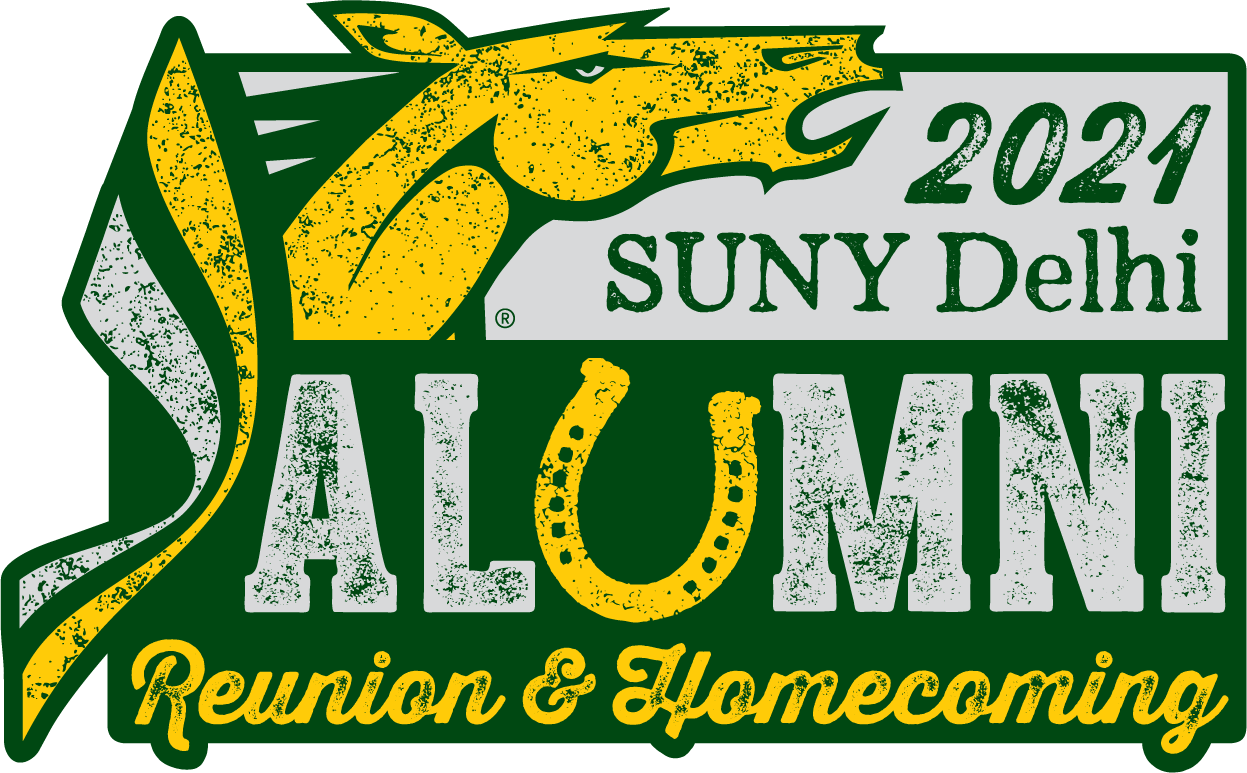 2021 Homecoming Update, Online Only
Homecoming and Alumni Reunion is about bringing alumni together, returning to meet today's students, and reconnecting with the SUNY Delhi's campus. As always, the safety, well-being, and positive experience of all our members of the SUNY Delhi community are our top priorities.
While the return of full in-person instruction for students is off to a great start, many members of the alumni community have expressed hesitancy to return for full scale in-person events. For this reason, and a variety of other considerations, we have made the decision to host our 2021 Homecoming celebrations virtually. Updated offerings are below.
Schedule subject to change.
Saturday, September 25
A Glimpse of the Past: Historical Architecture in the Village of Delhi
11 a.m. (45 – 60 minutes)
Lisa Tessier, Professor of Liberal Arts and Sciences, leads this session, which looks at several beautiful structures, some of which are still standing and others that have been lost over time. Join us to learn more about common styles, symbolism, and unique features of Delhi's architecture. Virtual attendance only.
Golden Anniversary Reunion
12:30 - 1:30 p.m.
Connect with alumni who graduated between 1951 and 1971 and catch up on 50+ years of special memories. Virtual attendance only.
SUNY Delhi Broncos Soccer Games
Broadcast live from Upper Campus
The Broncos take on the Northern Vermont-Lyndon Hornets. Follow the below links to SUNY Delhi's Live Webcam broadcasts of our soccer games. Virtual attendance only.
1 p.m. – Bronco Women's Game
3:30 p.m. – Bronco Men's Game
Veterinary Science Technology 60th Anniversary Presentation
2 p.m. (60 – 90 minutes)
Professor Alan Franks '74 heads up a historical timeline of SUNY Delhi's program, the first of its kind in the United States, and also shares the college's present and future plans for Veterinary Science. Virtual attendance only.
Proud to be EOP 50 Year Celebration
3 p.m. – 4 p.m.
Help us celebrate the Educational Opportunity Program's 50th Anniversary. The State University of New York's Educational Opportunity Program provides access, academic support and financial aid to help students who face barriers succeed in college. Virtual attendance only.
Building a Charcuterie Platter
5 p.m. (45 - 60 minutes)
Hospitality Professors and Chefs, Jessica Backus-Foster and Brianne Slocum '09, share tips for assembling a beautiful array of meats, cheeses, and other delectable accompaniments for an impressive Charcuterie (shahr-kyu-tuh-ree) appetizer platter. Click on this link: https://youtu.be/Cv6euI4U0mM
Total Trivia Virtual-Edition
7 p.m.
*Pre-registration required
Join us for professionally hosted trivia with $200 in cash prizes Great for all ages! Win cash prizes and test your knowledge. Virtual attendance only.

Virtual Campus Tours
Since 1913, our rural 625-acre campus continues to advance and transform. Yet, throughout this time, SUNY Delhi still remains a cutting-edge facility where students apply their learning in real-world scenarios, from our veterinary surgical suites and student-run campus restaurant to state-of-the-art kitchens, nursing and automotive labs, specialized computer labs equipped with the latest software, and our 18-hole public golf course. Take a Virtual Tour today!
Sunday, September 26
Out of the Darkness Delaware County Community Walk
SUNY Delhi through Village of Delhi
Noon Registration, Lower Campus Parking Lot (next to main entrance)
1 p.m. – 4 p.m. Walk
This special event provides community, connection, healing, and hope for survivors of suicide loss and those with lived experience. Form a team or donate. Join our Delhi strong community united in an effort to raise awareness and prevention to fight suicide.
Visit the Homecoming Video Archive to access more exceptional programs featured during the 2020 Stay-At-Homecoming and Reunion.