Dr. Michael R. Laliberte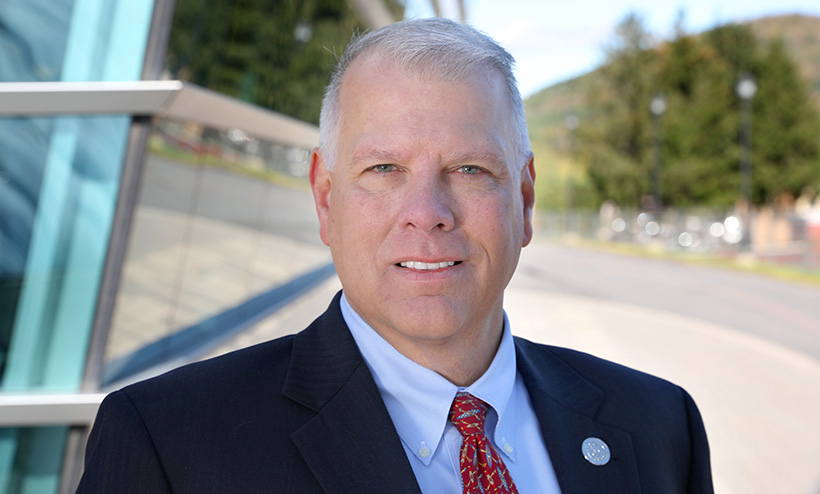 Dr. Michael R. Laliberte became the 10th president in SUNY Delhi history on July 21, 2016. Throughout his 20-year career in higher education, Dr. Laliberte has been recognized as an inspirational, transformative and student-centered leader committed to public higher education. Prior to leading SUNY Delhi, he served as Vice Chancellor for Student Affairs and Enrollment Management at the University of Wisconsin Milwaukee where he increased enrollment, improved retention rates, created living-learning communities, expanded civic engagement, and secured funds to improve facilities and services for students.

His extensive leadership experience includes serving as Vice President for Student Affairs and Enrollment Management at Boise State University, as Associate Vice Chancellor for Student Affairs at the University of Massachusetts Dartmouth and as Assistant Dean of Students and Director of Judicial Affairs at Springfield College.

Dr. Laliberte holds a bachelor's degree in Human Development, Counseling and Family Studies from the University of Rhode Island, a master's degree in College Student Development and Counseling from Northeastern University and a doctorate in Educational Leadership in Higher Education from Johnson and Wales University. He also holds an advanced certificate in fundraising management from the Indiana University Lilly Family School of Philanthropy.
The assistant to the president is George Spielman. The Office of the President is located in Bush Hall, Room 133; the telephone number is 607-746-4090.