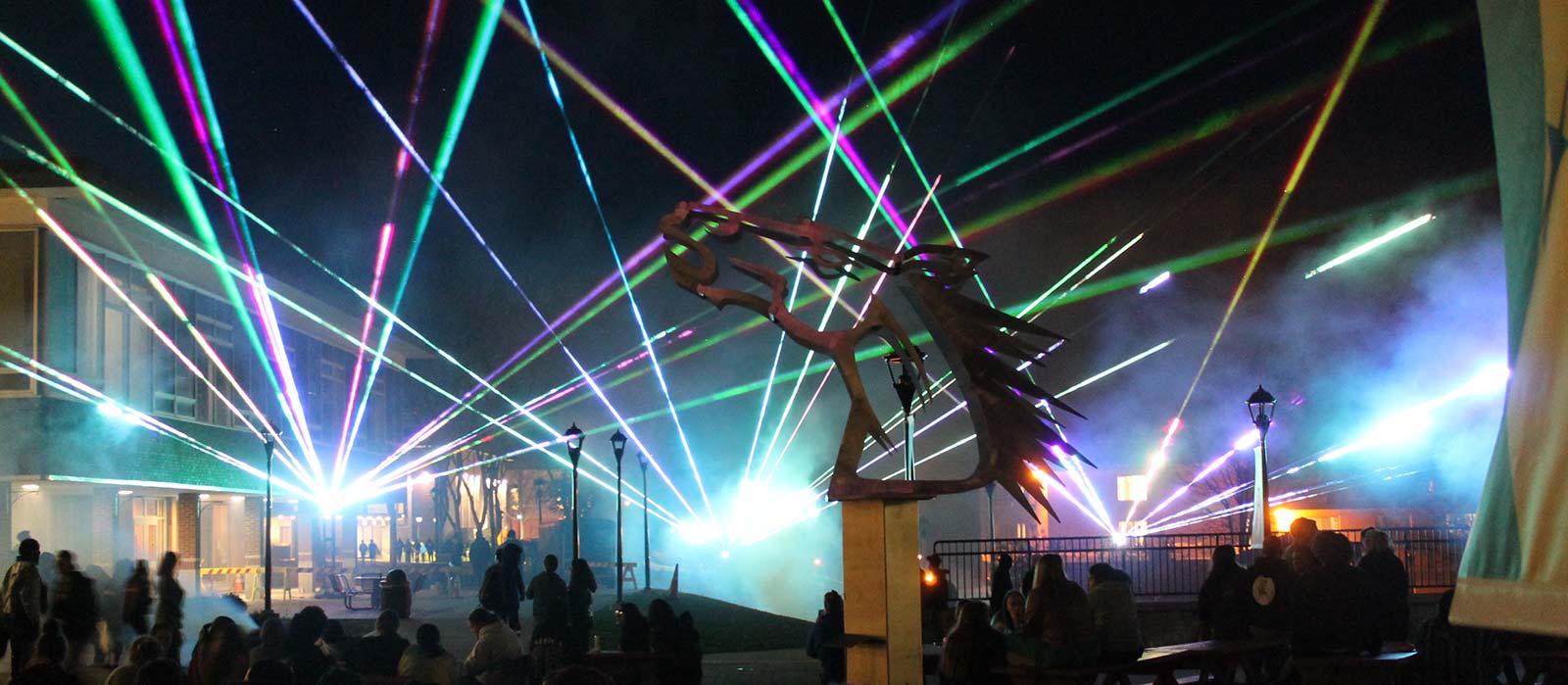 Activities & Organizations
Activities & Organizations
The Mission of the Center for Student Leadership & Engagement (CSLE) is to prepare students for lifelong success, active engagement in a diverse world, and socially responsible citizenship through co-curricular engagement and leadership development.
There is never a reason to be bored on the SUNY Delhi campus! With over 60 clubs and organizations, including 16 recognized fraternities and sororities, a year-round intramural program, top-notch entertainment, and first-run movies, it is always easy to find something to do. Get involved in student government, receive formal credit for co-curricular activities, and come along on our regular trips off campus to go bowling, roller-skating, shopping, and to attend sporting events and Broadway shows. Taking part in campus life is a great way to meet new people and make new friends, develop leadership skills, and have experiences and opportunities to enhance your total college experience!
The Center for Student Leadership & Engagement at SUNY Delhi and/or The SUNY Delhi Student Senate may host artists/comedians/performers or other third party entertainers on campus who are not affiliated with SUNY Delhi. The views and opinions expressed by these hired personnel are those of the individuals and do not necessarily reflect the official policy or position of any agency of SUNY Delhi, the SUNY Delhi Student Senate, or the Center for Student Leadership and Engagement.