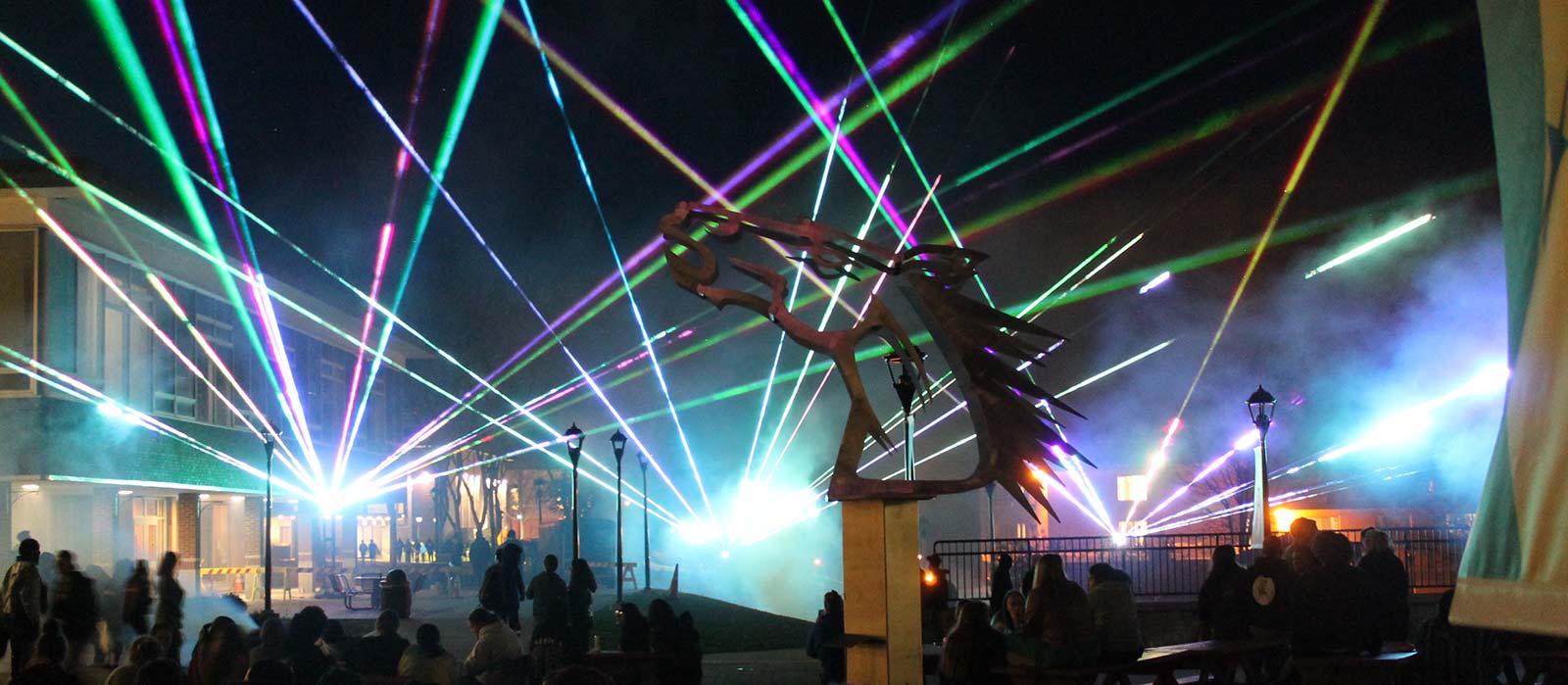 Center for Student Leadership & Engagement
Center for Student Leadership & Engagement
The Mission of the Center for Student Leadership & Engagement (CSLE) is to prepare students for lifelong success, active engagement in a diverse world, and socially responsible citizenship through co-curricular engagement and leadership development.
CSLE contains the following functional units: Student Activities, Fraternity & Sorority Life, Orientation, Farrell Student and Community Center, MOSAIC Multicultural Center, O'Connor Center for Community Engagement, International Student Services, Veteran and Military Affiliated Student Services, and Aquatics.
There is never a reason to be bored on the SUNY Delhi campus! With over 60 clubs and organizations, including 16 recognized fraternities and sororities, top-notch entertainment, and first-run movies, it is always easy to find something to do. Get involved in student government, keep track of all of your co-curricular activities, and come along on our regular trips off campus to go bowling, roller-skating, shopping, and to attend sporting events and amusement park trips. Taking part in campus life is a great way to meet new people and make new friends, develop leadership skills, and have experiences and opportunities to enhance your total college experience!
Connect Virtually
During this unprecedented time, we are still here to assist you and help answer your questions. Currently, members of the CSLE Team are all in the office one or more days per week and for the rest of the time we are working remotely and we are available during our normal business hours.
Business Hours
Academic Year Hours: Monday to Friday, 9 a.m. to 5 p.m.
Summer Hours (Beginning May 17): Monday to Friday, 8:30 a.m. to 4:30 p.m.
To Talk or Send a Message:
Phone:

607-746-4565
Email:

csle@delhi.edu
Book a Private Appointment: Call us at the number above or please see our CSLE Staff Page to contact us directly to check availability.
The Center for Student Leadership & Engagement at SUNY Delhi and/or The SUNY Delhi Student Senate may host artists/comedians/performers or other third party entertainers on campus who are not affiliated with SUNY Delhi. The views and opinions expressed by these hired personnel are those of the individuals and do not necessarily reflect the official policy or position of any agency of SUNY Delhi, the SUNY Delhi Student Senate, or the Center for Student Leadership & Engagement.