Visit Delhi
Come Visit Us
In light of the current COVID-19 situation and concern over everyone's well-being, the SUNY Delhi Office of Admissions has halted its admissions visit programs, effective March 12, 2020, moving to a modified online format where possible. Please select from one of the following options to learn more.
Delhi From A Distance - Virtual Events
Learn about all the awesome things at SUNY Delhi! Gain insight on specific academic and student programming or learn more about the admissions process.
Take Our Virtual Tour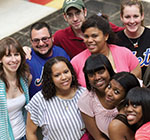 Group Visits
To assist in planning your visit, please view our Group Visit Agreement Below.
Group visits are not available between March 12 and September 9. Group Visit Agreement >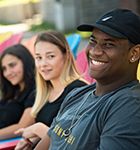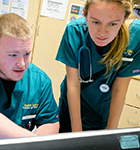 Online Nursing Students Meet and Greet
During these sessions, students have the opportunity to meet with an
admissions counselor to learn more about our RN to BSN program and online graduate programs in Nursing Administration and Nursing Education at SUNY Delhi, all offered 100% online.
Online Nursing Students Meet and Greet >