Office of Student Life
Vice President for Student Life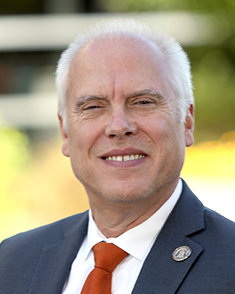 At SUNY Delhi, Dr. Aguirre leads a division that includes eight departments, approximately 105 college employees, 120 auxiliary employees, and more than 350 student employees, overseeing budgets in excess of $20 million, including the college's residence hall, health, athletic, and auxiliary budgets. His responsibilities include developing collaborative relationships with campus administration, faculty, and campus leaders to plan and implement strategic initiatives, develop partnerships, resolve issues, and cultivate a seamless learning experience for SUNY Delhi students.


Dr. Aguirre comes to SUNY Delhi from Texas A&M University-Commerce, where he served as Assistant Vice President & Dean of Students. Prior to that, he served as Dean of Students at the University of New Mexico and Associate Dean of Students at Humboldt State University. Altogether, he has more than 20 years of experience in education administration and delivery.


Dr. Aguirre holds a Doctor of Education in Educational Leadership and Higher Education Administration from the University of Southern California, Los Angeles, a Master of Business Administration from SUNY Oswego, a Master of Science in Education from the University of Southern California, Los Angeles, and a Bachelor of Arts in Political Science and International Studies from the University of Texas, Austin.
Hours for Students
Dr. Aguirre has specific open office hours for students only every week. Check BroncoCONNECT for those events.
Dr. Aguirre is always available by email, so feel free to reach out at aguirrta@delhi.edu.
Student Life Division