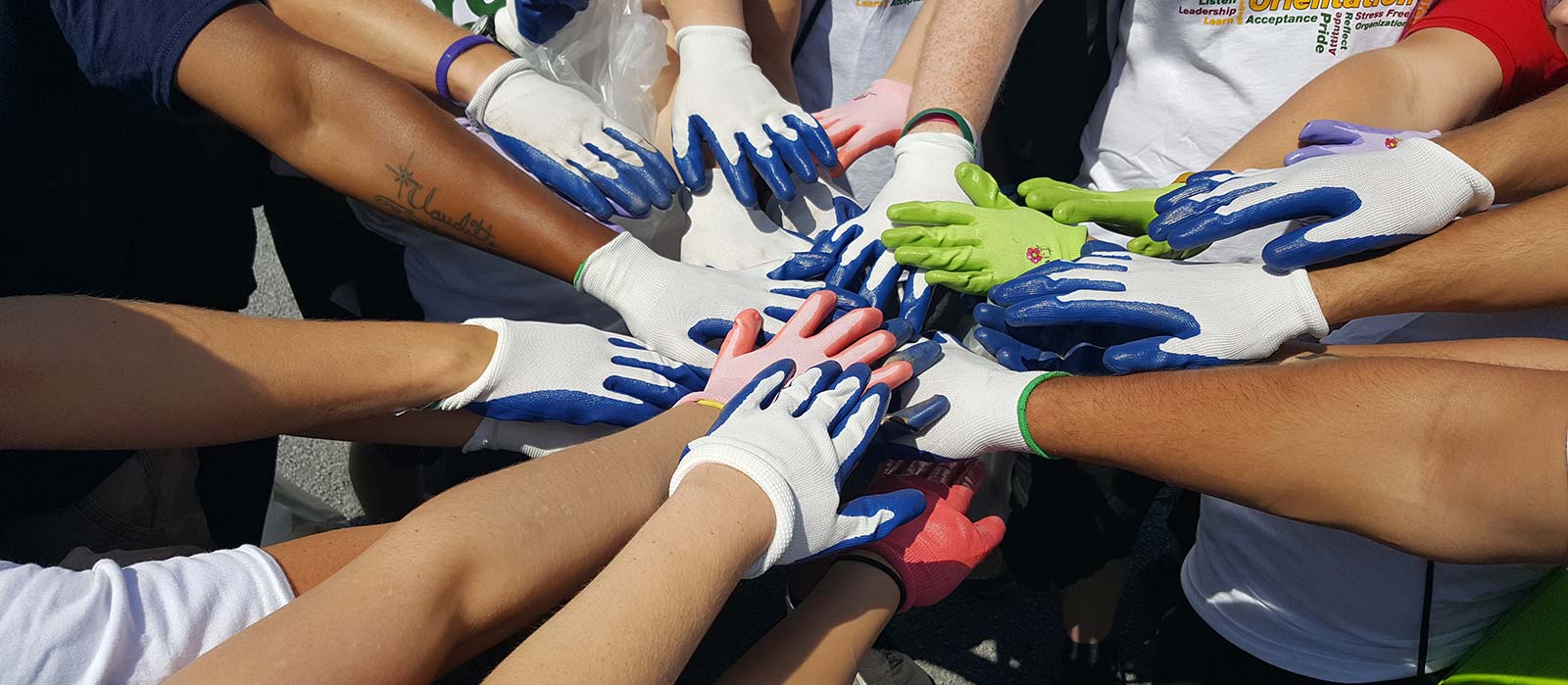 O'Connor Center for Community Engagement
O'Connor Center for Community Engagement
SUNY Delhi students, faculty and staff are committed to our community. We are proud to be one of 13 campuses in New York State to have the Carnegie Foundation Classification in Community Engagement for 2015 - 2025.
Our Mission
Through awareness, training, and recognition, the O'Connor Center for Community Engagement engages students, faculty, staff, and community members in partnerships that foster collaborative learning and civic engagement in a diverse world. The OCCE develops partnerships that simultaneously enhance academic work, meet community needs, and prepare students to be socially responsible leaders through active service and volunteerism.
SUNY Delhi upholds federal laws prohibiting job discrimination based on race, color, sex, national origin, religion, age, equal pay, disability or genetic information, as outlined in our non-discrimination policy.
*We thank the O'Connor Foundation for 20 years of generous support.
SUNY Delhi Citizenship Awards 2020
Having the Courage to Care & Connect as a Community
Student Club/Organization of the Year
Community Program of the Year
Community Partner of the Year
Student Citizenship Awards
Our virtual award ceremony will air on this page on
Wednesday, November 11, 2020 at 6 p.m.
---
To participate in the live chat during the premiere on November 11 at 6 p.m., please click on "Watch on YouTube" on the bottom right corner of the video.


---
SUNY Delhi Citizenship Awards 2020 Program
SUNY Delhi Citizenship Awards-Having the Courage to Care & Connect as a Community
Welcome
Michele DeFreece
O'Connor Center for Community Engagement
Remarks
John Padovani
Assistant Vice President for Student Life
SUNY Delhi Community Service Signature Awards
Club/Organization of the Year - Upsilon Delta Epsilon
Community Program of the Year - Dairy Distribution Programs in Delaware County, led by Jacquelyn Oliver
Community Partner of the Year - Will Outsen, owner, Main Street Cards & Gifts
Overview of Student Citizenship Award
Elizabeth Hoyt
Assistant to the Vice President for Student Life/Chief Diversity Officer
Student Citizen Award #1 - Dennis Almeida
Student Citizen Award #2 - Samuel Irion
Closing Remarks
Michele DeFreece
O'Connor Center for Community Engagement
Community Service Hours for Graduating Seniors for Community Service Awards
Leader of Merit (Bronze)
Certificate Degree, 50 - 100 hours
Associate Degree, 100 - 200 hours
Bachelor's Degree, 201 - 300 hours
Master's Degree, 100-200 hours

Leader of Excellence (Silver)
Certificate Degree, 101 - 200 hours
Associate Degree, 201 - 300 hours
Bachelor's Degree, 301 - 400 hours
Master's Degree, 201 - 300 hours

Leader of Distinction (Gold)
Certificate Degree, 201 + hours
Associate Degree, 301 + hours
Bachelor's Degree, 401 + hours
Master's Degree, 301 + hours
Snapshot of Community Service Summary Fall 2019/Spring 2020
94 Units of Blood Collected
75 Regalia Donators ($600 to Scholarships)
2,105 Cans of Food Donated
60 Monthly Community Champions
300 Community Service Projects Completed
1,800 Greek Community Service Hours
600 Food Items Collected by Delhi Cub & Boy Scouts for Regalia
16,000 Volunteer Hours