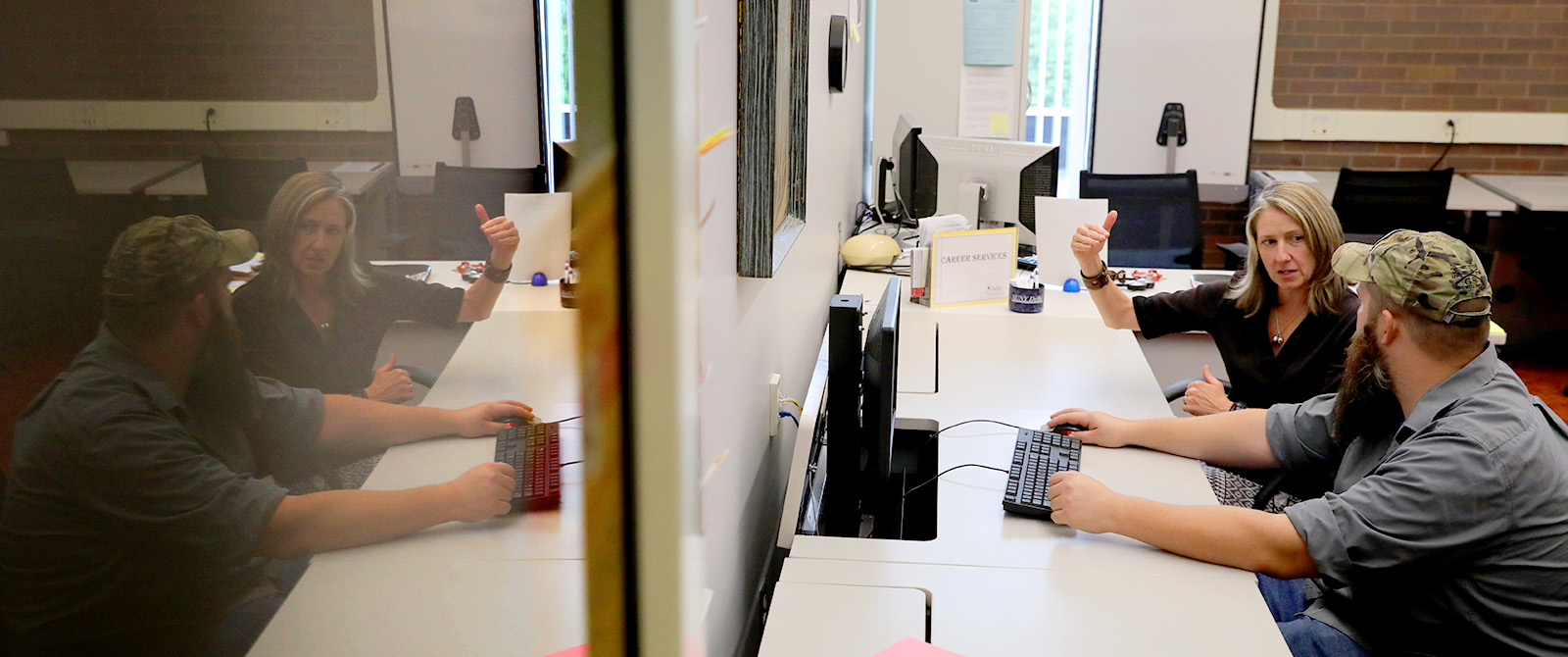 Applied Learning & Career Center
Applied Learning & Career Center
Students, Welcome to the Career Center!
I will be happy to schedule a Zoom appointment with you via Starfish.
Office Hours are typically Tuesdays from 10 a.m. to 12 noon, and Wednesdays from 2 to 3:30 p.m. You are also welcome to request other time slots during the week, 8 a.m. to 4 p.m., Monday through Thursday.


SUNY Delhi's Applied Learning & Career Center strives to empower students and alumni to integrate their classroom education with experiential opportunities leading to a lifetime of career achievement.
The ALCC staff provides a range of services including:
Career Exploration within Major
Cover Letters, Resumes, CVs & Portfolio Development
Interview Skills
Internship and Job Search Assistance
Presentations
Networking & Recruitment Events
Career Prep Day

---
"The ALCC staff is incredibly knowledgeable about interviews, resumes, applying for jobs, and explaining the process in such a way anyone could understand." - Alyson Jones '21, Computer Information Systems major
---
Contact Us
Due to COVID-19: All appointments will be done via Zoom, email and phone, as of Fall 2020. Connect with me on Starfish!
Hours: Monday to Thursday, 8 a.m. to 4 p.m.; Friday, by appointment
Email: career@delhi.edu
Phone: 607-746-4590
Location: Virtual for Spring 2021
Applied Learning & Career Center, 226 Bush Hall
Applied Learning & Career Center Staff


Kristin DeForest
Career Planning & Development Associate
School of Applied Technologies
School of Business and Hospitality Management
School of Liberal Arts & Sciences
School of Nursing
School of Veterinary and Applied Sciences
Contact Info
607-746-4590
career@delhi.edu