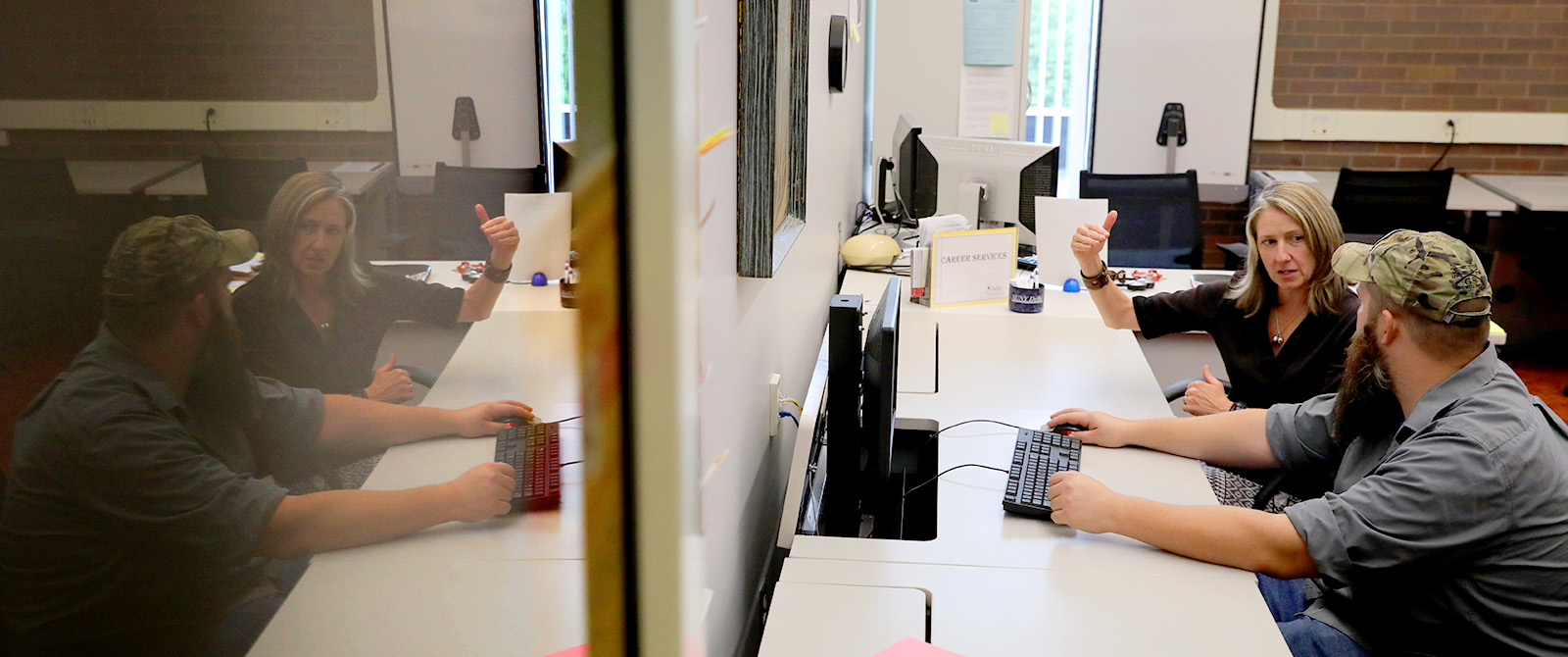 Applied Learning & Career Center
Applied Learning & Career Center
SUNY Delhi's Applied Learning & Career Center strives to empower students and alumni to integrate their classroom education with experiential opportunities leading to a lifetime of career achievement. The ALCC staff provides a range of services including:
Applied Learning Opportunities
Resumes, CVs & Portfolio Development
Interview Skills
Internship and Job Search Assistance
Presentations
Networking & Recruitment Events
Job Fairs
Create resumes and cover letters in Optimal Resume.
Search for job and internship opportunities on College Central Network.
Applied Learning & Career Center Staff


Callie Cash, Coordinator for Applied Learning
607-746-4591
cashcm@delhi.edu
Kristin DeForest, Career Planning & Development Associate
607-746-4590
deforeka@delhi.edu