Horizons Magazine
Test Horizons magazine keeps alumni and friends of the college informed of the latest campus news and developments, as well as what fellow alumni are achieving. View past issues below and be sure to share your Delhi story with us!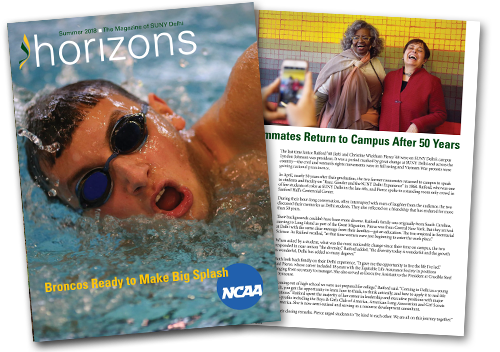 Horizons Magazine Delivery Preference
Please indicate your delivery preference, mail or electronic, by filling out the online form.