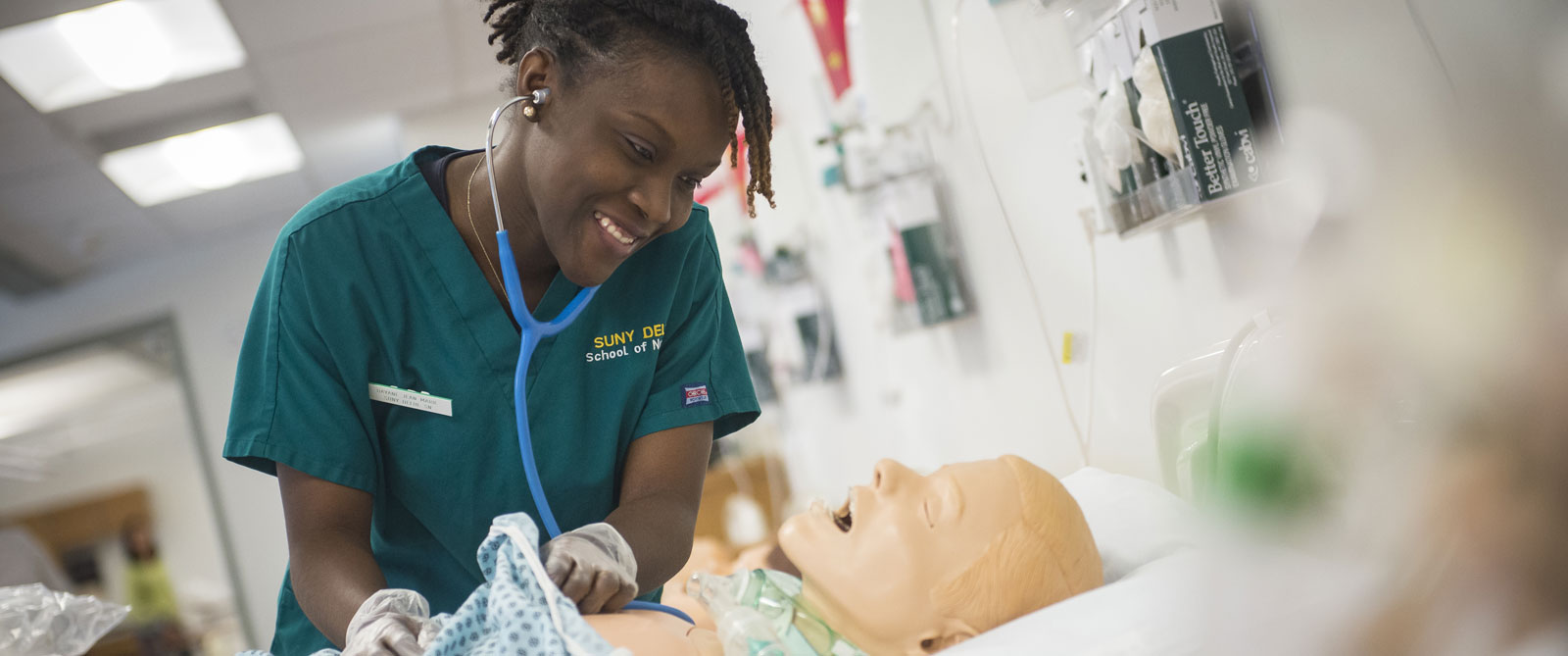 School of Nursing
Accreditation

The State University of New York (SUNY) at Delhi will be hosting the Commission on Collegiate Nursing Education (CCNE) for a virtual accreditation review from October 4 through October 6, 2021. This evaluation will include the Graduate Programs: Master's in Nursing Administration and Master's in Nursing Education.





As part of the review process, CCNE provides the opportunity for program-identified communities of interest to submit comments concerning the program's qualifications for accreditation. We welcome your input. Signed, written comments will be accepted by CCNE until September 13, 2021.





If you would like to submit a comment for SUNY Delhi's nursing programs, please submit to

thirdpartycomments@ccneaccreditation.org

. 





Or, if you prefer, mail comments to: 




Commission on Collegiate Nursing Education 




Attn: Third-Party Comments 




655 K Street, NW, Suite 750 


Washington, DC 20001

Sincerely,

Dr. Susan Deane
Dean, School of Nursing
SUNY Delhi

Welcome to the SUNY Delhi School of Nursing. This is an exciting and interesting time to be in nursing. The critical shortage of both practitioners and educators is leading to multiple options for those interested in the profession. Jobs are available nationwide in a wide range of settings, typically at excellent salaries, with opportunities for growth. At SUNY Delhi, we are preparing students who will become leaders in the profession, contributing to the advancement of healthcare and the profession itself.
SUNY Delhi prepares nurses on a number of levels:
Nursing (AAS) (prelicensure program)
With our 2-year associate degree RN program students:
Are eligible to take the NCLEX-RN licensing exam
Graduate with an associate degree in Nursing
May attend either on a full-time or part-time basis
Receive excellent clinical preparation with a variety of agencies throughout the tri-county area
Nursing: Dual Degree (AAS/BSN)
We offer a bachelor's degree program where the student is enrolled simultaneously in the ADN and BSN program.
Nursing: Online (RN-to-BSN)
Additionally, we offer an online BSN program for registered nurses prepared at the associate degree level. This quality program offers flexibility for working professionals with all courses offered every seven weeks, and practicum experiences in the student's own community.
Nursing Administration Online (MS)
SUNY Delhi's Master of Science in Nursing Administration focuses on nursing administration. Graduates are prepared to fulfill roles as nurse managers or nurse directors in contemporary healthcare settings. This program draws from the disciplines of nursing, business, and other disciplines to position graduates to assume leadership positions in the complex healthcare environment. In addition to preparing nurses to attain administrative positions, the program also provides an excellent foundation for doctoral studies.
Nursing Education Online (MS)
SUNY Delhi's online RN to BSN program can lead to a Master of Science degree (MS) with a focus on nursing education. Graduates of a master's program in nursing education are prepared to fulfill roles as nurse educators in pre-licensure and baccalaureate programs, staff development coordinators, and in-service and community educators. This program will not only prepare nurses at the graduate level to attain faculty positions, but will also serve as a foundation for doctoral studies.
Post-Graduate Certificates
SUNY Delhi's post-graduate certificates in Nursing Administration and Nursing Education are designed for nursing professionals with an existing master's or doctorate degree who want to gain competency in a new area of healthcare. The Nursing Administration certificate prepares graduates for employment as nurse managers or executives with the skills to improve business processes and manage people effectively in contemporary healthcare settings. The Nursing Education certificate will cover topics in teaching, curriculum development, and evaluation, allowing graduates to fulfill roles as nursing educators and faculty.
SUNY Delhi is recognized as a nursing education leader and has a long history of providing nursing education to serve local and state-wide healthcare needs. In 1968 SUNY Delhi implemented a nursing program funded by the federal Manpower Act. The New York State Education Department and SUNY approved the establishment of an Associate Degree in Nursing at Delhi in 1983 and the RN to BSN program in 2007. State registration status has been continuous since that time; accreditation for the ADN program was granted in 1998 and for the RN-to-BSN program in 2010.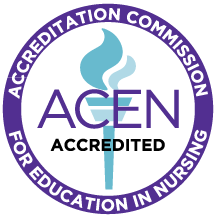 The AAS in Nursing and the RN to BSN Nursing Program at SUNY Delhi, located in Delhi, NY, are accredited by the Accreditation Commission for Education in Nursing (ACEN), 3390 Peachtree Road NE, Suite 1400 Atlanta, GA 30326, 404-975-5000. The most recent accreditation decision made by the ACEN Board of Commissioners for the AAS Nursing Program is continuing accreditation.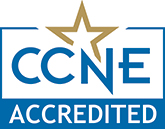 SUNY Delhi's MSN program is accredited by the Commission on Collegiate Nursing Education (CCNE). CCNE is located at 655 K Street NW, Washington, DC 20001; phone: 202-887-6791.