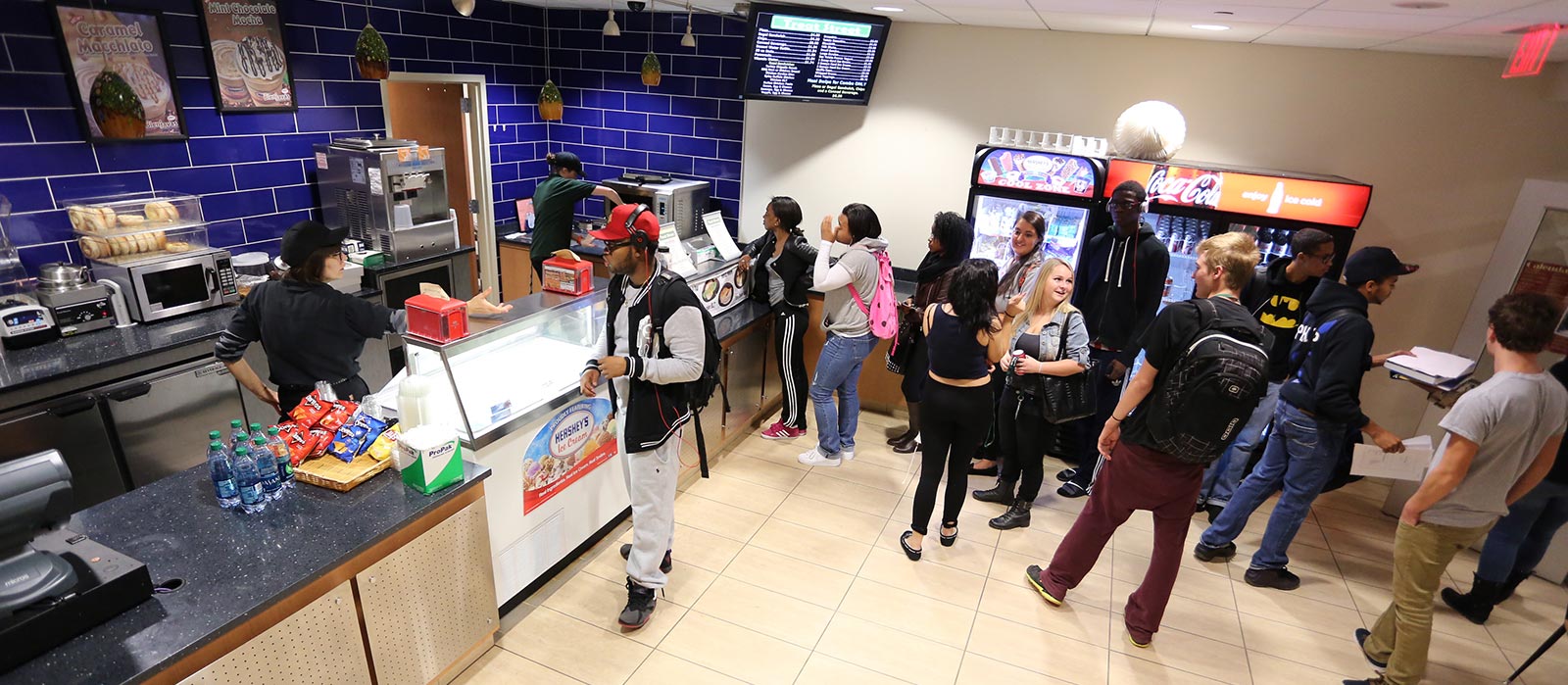 College Association at Delhi
College Association at Delhi, Inc. (CADI)
** Student Room and Meal Plan Credits
We appreciate your patience as we continue to work to finalize student room and meal credits, as well as test our systems to ensure a smooth process. Eligible students will receive a 45% pro-rated credit for room and meal charges for the Spring 2020 semester. Students with commuter plans will receive meal credits based upon actual unused plan balances. Credits will first be applied toward current outstanding account balances. Any remaining credit balances will be refunded on or around May 15, 2020. Students who were dismissed from campus for disciplinary reasons are not eligible to receive any credits. Any applicable refunds will be issued to students based on their refund preference with BankMobile Disbursements. Students can set up a preference, or make changes to their current preference, by visiting the BankMobile refund selection website. For additional details, please visit SUNY Delhi's COVID-19 web page. **
CADI Office
Closed to outside foot traffic.
Please email stefanta@delhi.edu if you need assistance.
Dine Your Way
Head to one of SUNY Delhi's five dining centers for an all-you-can-eat dinner, late-night snack, grab-and-go meal, or a quick cup of coffee. With convenient locations across campus, a full stomach is never far away.
View Weekly Menus // Browse Dining Locations // Dining Plan Options
About CADI
The College Association at Delhi, Inc. is dedicated to supporting the success of SUNY Delhi and each and every student through all of its endeavors and programs. The Association and all of its employees are dedicated to the core mission of providing the highest quality dining and catering services for the best value in a warm and welcoming atmosphere for all of its customers.
Values
The Association and all of its employees aspire to model practices which reflect the organizational values of superb customer service, teamwork, sustainability, honesty, integrity, employee development, and service to the campus and local community.
About the Organization
The College Association at Delhi was established in 1956 as a 501(c)3 and is governed by a Board of Directors which is made up of faculty, staff, students and administration. The College Association provides auxiliary services for the SUNY Delhi campus community, including dining, ID cards, payroll, vending, and printing services. The organization also owns real estate, operates a restaurant at The College Golf Course, and contracts with Barnes and Noble to manage the campus book store. The College Association provides over $200,000 annually to support student scholarships, academic programs and services, staff development, major campus events such as Orientation, Community Service Day, Family Day, Commencement, major student weekends, and other campus priorities. The Auxiliary also provides financial support on behalf of the college to a number of campus non-profit partners in the community. The organization employs nearly 300 full- and part-time staff, including approximately 20 managers, 85 union members and 185 student employees.
CADI Office
230 Farrell Student & Community Center
Open 8 a.m. to 4:30 p.m. Monday through Friday
607-746-4750