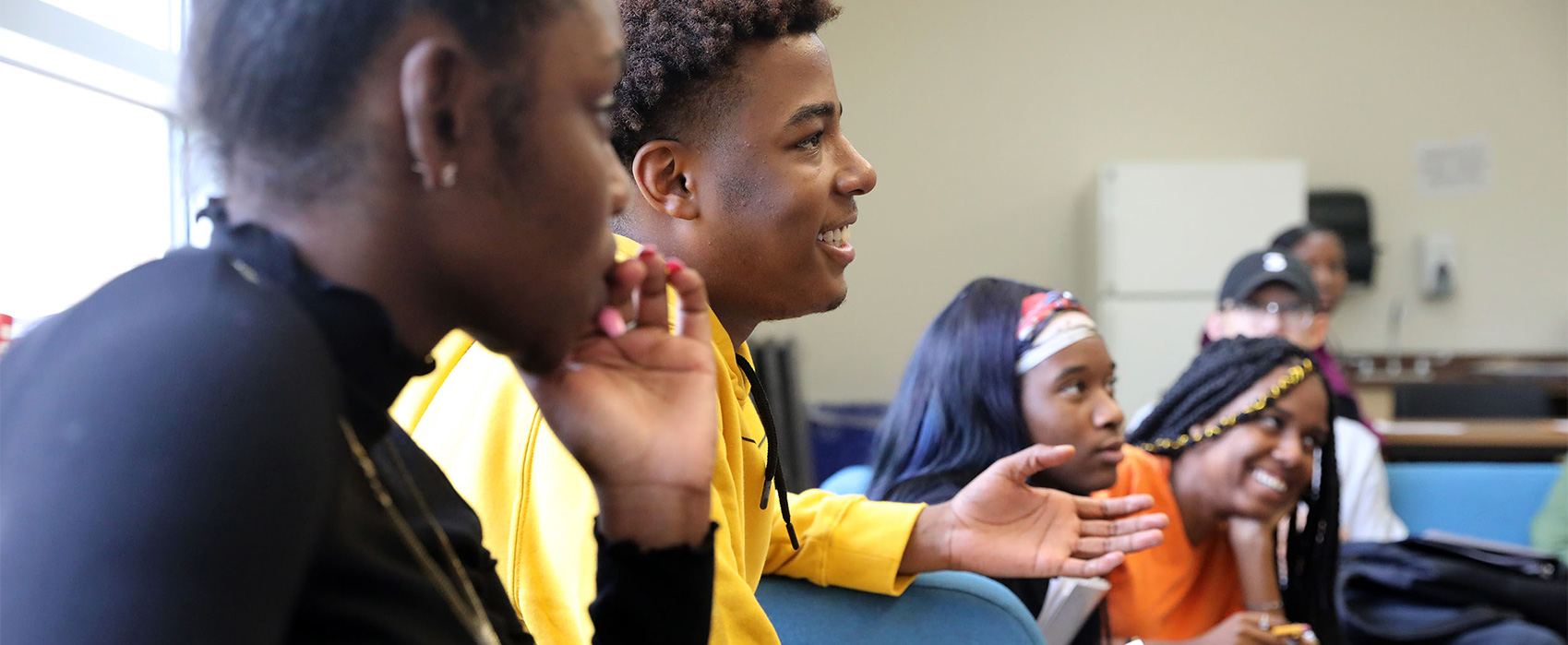 MOSAIC Multicultural Center
MOSAIC Multicultural Center
The MOSAIC Multicultural Center serves as a space for members of the campus community to feel supported and valued as they explore their sense of self and the world in which they live.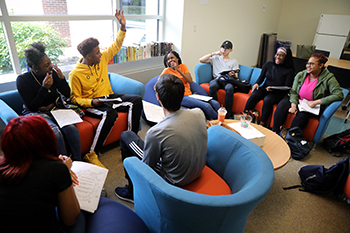 MOSAIC is committed to:
fostering a home away from home;
providing educational support and mentoring to students;
being a brave space for identity awareness and allyship development;
encouraging individuals to recognize, accept, and celebrate their humanity and the human dignity of all members of the campus community.

MOSAIC is also the hub for many student-centered initiatives such as the Men of Distinction Academy designed to provide support to Men of Color students. We host engaging weekly discussions, purposeful mentoring opportunities, interactive cultural awareness efforts, late night study hours, and much more. MOSAIC is also the home for International Student Services.
Whenever our door is open, feel free to come in to socialize, meet new people, study, relax, eat, host meetings, engage in dialogue, explore your identity, learn about your role in creating a better world, and much more.
We strive to achieve our mission by:
Offering a space for students to socialize, foster community, host meetings, engage in honest dialogue about current events;
Facilitating programs and workshops on cultural and identity awareness, development, and exploration;
Providing leadership opportunities for students in an effort to enhance their multicultural competencies necessary for engaging in a global world post-SUNY Delhi.
Connect Virtually
During this unprecedented time, we are still here to assist you and help answer your questions. Currently, members of the CSLE Team in MOSAIC are all in the office one or more days per week and for the rest of the time we are working remotely and we are available during our normal business hours. The important thing to know is we are here for you!
Business Hours - For General Inquiries
Monday to Friday, 9 a.m. to 5 p.m.
To Talk or Send a Message:
Phone:

607-746-4565
Email:

mosaic@delhi.edu
Book a Private Appointment: Look more in the future for the possibility of booking directly with one of our team members. In the meantime please see our

CSLE Staff Page

to contact us directly or see below.
Staff
Larry Mannolini (personal pronouns: he/him)
Director, Center for Student Leadership & Engagement
220 Farrell Center; 607-746-4565; mannollp@delhi.edu
Leonel Diaz Jr., Ph.D. (personal pronouns: he/him)
Assistant Director of MOSAIC
217 Farrell Center; 607-746-4565; diazla@delhi.edu