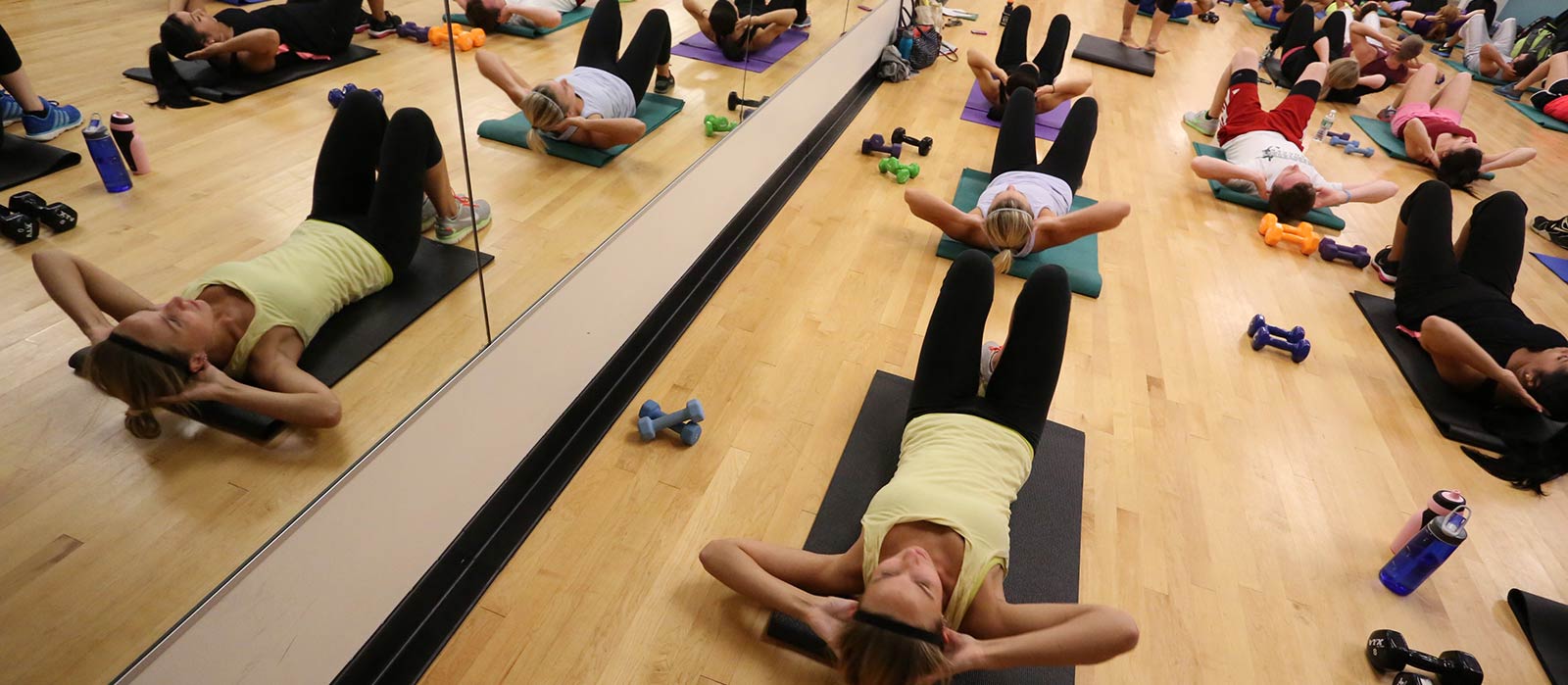 Health and Wellness
SUNY Delhi believes that all members should stay healthy in mind, body and spirit. An array of departments, services, and activities are available throughout the year.
Health & Wellness Committee
Our team is focused on building awareness by organizing workshops, developing opportunities and fun challenges to support a healthy working and learning environment. BroncoCONNECT is where we live, play, and showcase offerings. Reading Delhi Today allows our campus to find health and wellness prompts along with newsletter updates. If you have an idea for an upcoming event, program or activity, please reach out to a member of our Team (roster on BroncoCONNECT).
Bronco Trails
Explore our campus Bronco Trails! SUNY Delhi is a leader in building healthy communities and promoting fitness. We've now made it easier than ever to exercise while exploring the beauty, views and artwork of our campus by walking, running or cycling on marked and measured Bronco Trails.
Whether you want to go half a mile or two, there is a Bronco Trail for you! Select your distance, choose your route, and follow the painted horseshoes for an easy, scenic way to get in your daily or weekly workout.
Outdoor Education Center
For a change in scenery, visit the SUNY Delhi Outdoor Education Center, a 40-acre park with walking trails, butterfly garden, fishing access on the Little Delaware River, and picnic areas. The park, built in 1999 by the campus AmeriCorps program, is now operated and maintained by SUNY Delhi's Natural Resources Recreation and Sports Management Program.
The park is open from dawn to dusk. It is carry-in/carry-out. Please observe posted guidelines.
Catskill Mountain Club
This local group has dedicated itself to providing a broad range of outdoor recreational activities for anyone who enjoys hiking, camping, kayaking, canoeing, snowshoeing, skiing or cycling. Be sure to check out the Catskill Mountain Club calendar of events and sign up to enjoy the beautiful Catskill mountains all year.
Need Help?
SUNY Delhi Health and Counseling Services is here for you with professional physical and mental health services.