Voter Registration

Vote as you choose, but please choose to vote!
Registration is just the first step. Showing up to the polls (in person or absentee ballot) is the action required to have your vote/voice heard. And always be educated on candidates and propositions before you choose.
---
Register to Vote
Online: You can register to vote in NYS online using the New York State DMV Electronic Voter Registration Application. You will need your most recent NYS DMV-issued driver's license, permit, or Non-Driver ID, the zip code currently on record with the DMV, and the last four digits of your Social Security Number to complete your registration online.
In Person: Submit the voter registration form (see link below) to the County Board of Elections where you plan to vote.

As a student at SUNY Delhi, you may register in the county in which you live, or here in Delhi at the Delaware County Board of Elections, at 3 Gallant Avenue, Delhi, NY 13753, phone: 607-832-5321. To find the address for your home county Board of Elections, visit the New York State County Board of Elections online.

For detailed Voter Registration requirements, forms, and resources, visit the New York State Voter Registration site.
Voter Registration Forms PDF
Voter Registration Form Accessible Version
You can complete the Accessible version of the New York State Voter Registration Form online by clicking the link below, typing the necessary information and selecting the appropriate boxes.
---
Already Registered

Check Your Registration
If you believe you are already registered to vote, go to the New York State Voter Registration and Polling website and complete a search for your voter registration information, including your assigned polling location.
Absentee Voting
Request for Absentee Ballot PDF
Request for Accessible Version of Absentee Ballot
The Accessible version of the New York State Voter Absentee Ballot Form may be accessed through the Accessible Absentee Ballot Application.
---
Partnerships & Awards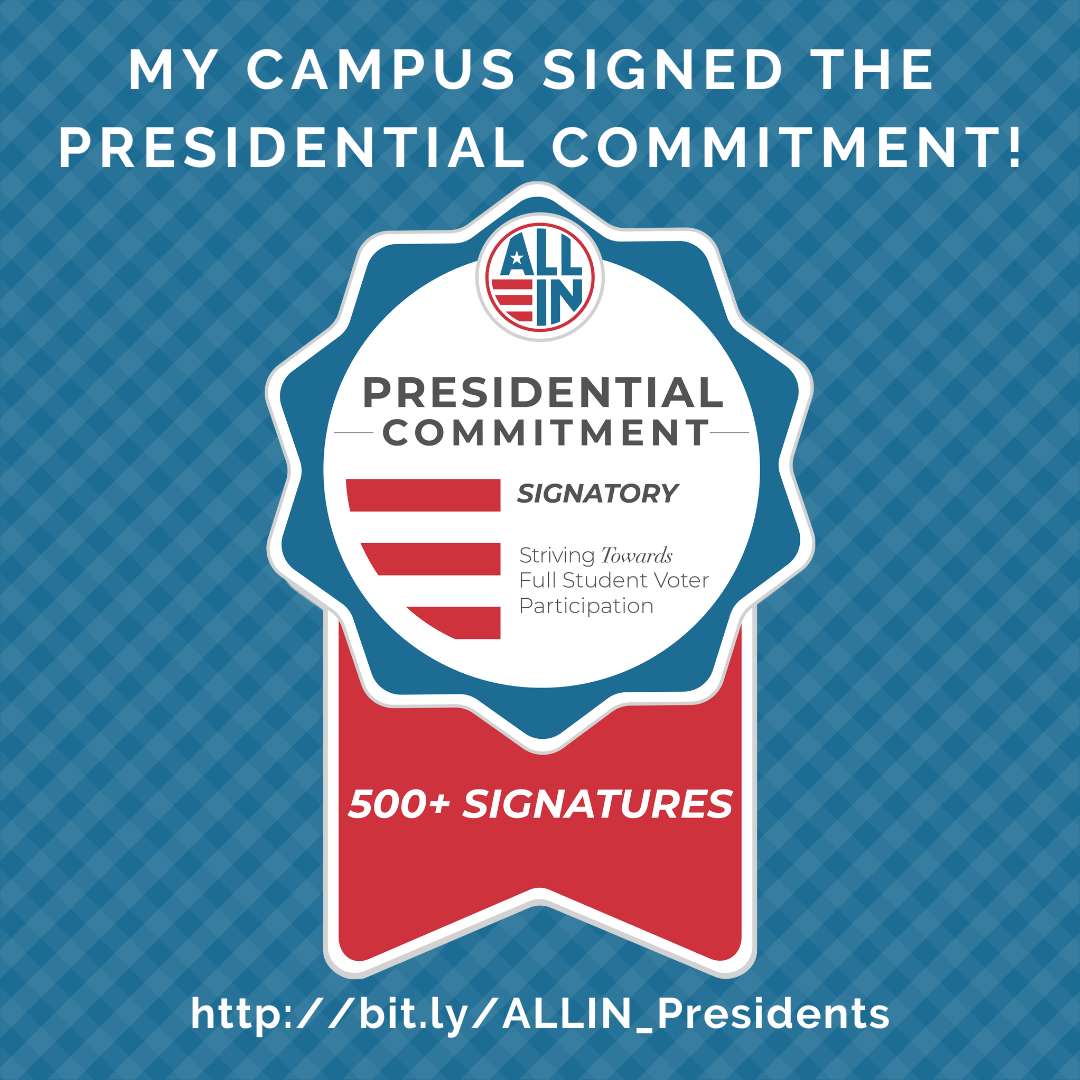 We are proud to announce that Dr. Mary Bonderoff has signed the nonpartisan Presidential Commitment with ALL IN To Vote. This is SUNY Delhi's promise to commit leadership and resources towards leading nonpartisan student voter engagement.
With this, our campus is dedicated to encouraging students to learn about and take part in their civic responsibilities.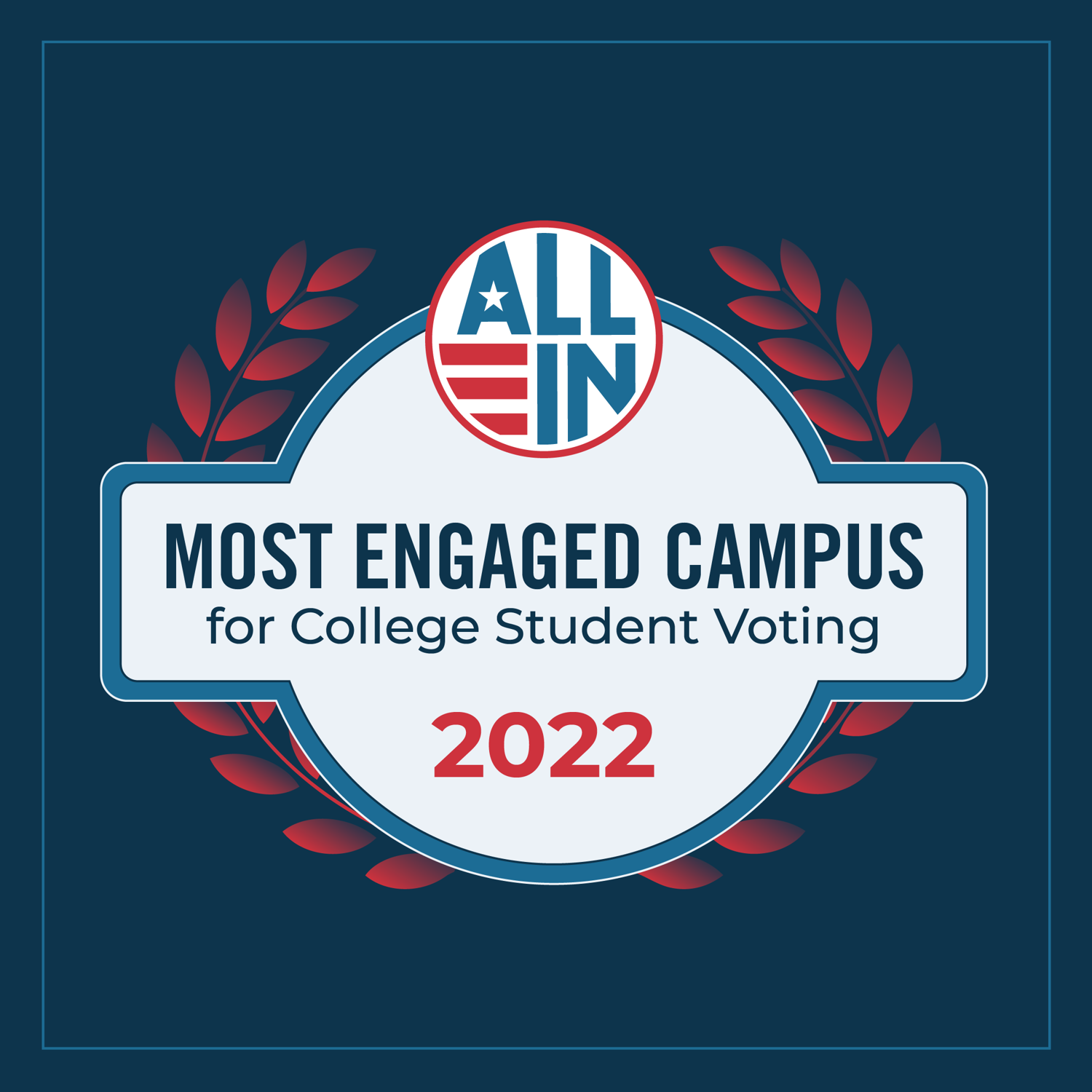 ALL IN's Most Engaged Campuses for College Student Voting recognizes colleges and universities making intentional efforts to increase nonpartisan democratic engagement and college student voting.

Congrats to all the Broncos for doing their part to make the list!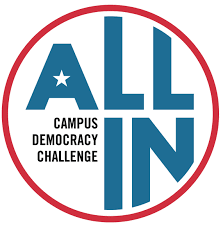 SUNY Delhi is a proud partner with the ALL IN Campus Democracy Challenge. This organization empowers colleges and universities to achieve excellent in non-partisan student democratic engagement.
---
Have a question? Feel free to reach out!

Delaware County Board of Elections
3 Gallant Avenue
Delhi, NY 13753
607-832-5321
Voter Engagement Committee Chair
Elizabeth Hoyt, Administrative Assistant 2
Student Life Division Office
Bush Hall 146
outsenee@delhi.edu