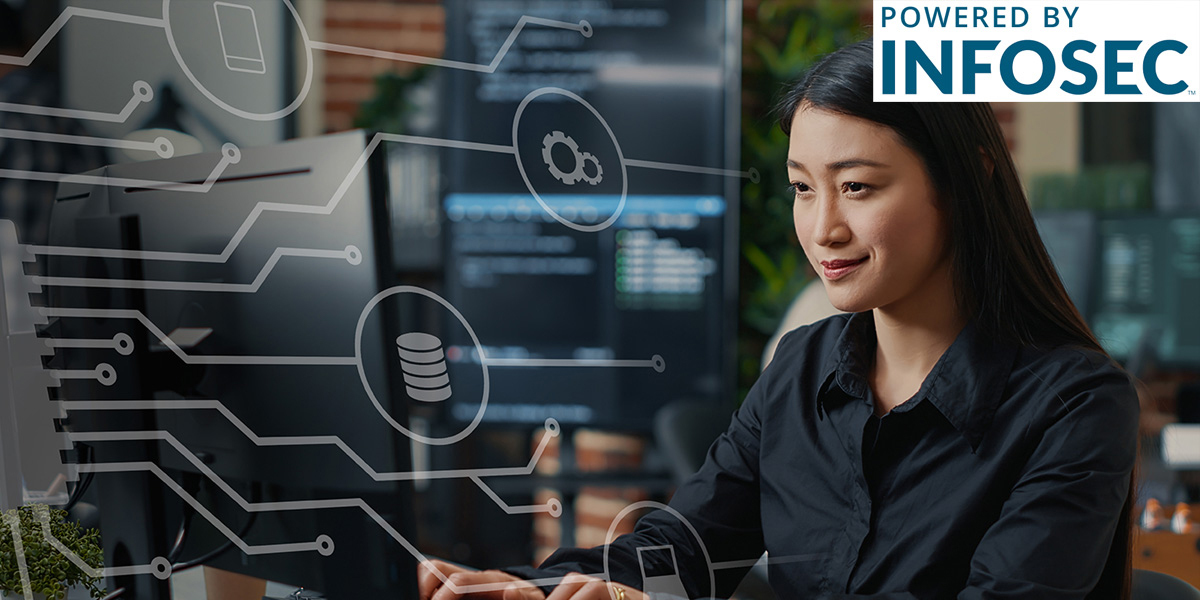 CompTIA Advanced Security Practitioner (CASP)
GES363
Become a CompTIA Advanced Security Practitioner
The CompTIA Advanced Security Practitioner (CASP) certification was designed with working, mid-career professionals in mind. It is widely considered the industry standard for cybersecurity practitioners who create systems that prevent, detect and repel cybersecurity attacks. This 100% online course will help you master key domains covered on the CASP certification exam, including strategies for recognizing security risks and implementing mitigation.
Job Outlook for Advanced Cybersecurity Practitioners
Companies and organizations across society need dedicated and talented professionals to combat this relentless threat. The US Bureau of Labor Statistics (BLS) expects 32% job growth for information security analysts between now and 2028.
Growth may be even faster among practitioners, where internet security consortium ISC2 predicts that the cybersecurity workforce will need to grow by 62% to keep pace with demand.
Elite skills are usually rewarded with financial compensation and the cybersecurity industry is no exception. According to PayScale.com, CASP certificate holders make $87,800 per year, on average. Cybersecurity engineers average $99,000 annually.
Advanced Cybersecurity Practitioner FAQs
WHAT JOBS CAN I GET WITH A CASP CERTIFICATION?
As the CASP designates working cybersecurity professionals, jobs that use the credential often include:
Security Architect
Technical Lead Analyst
Application Security Engineer
Security Engineer
IS THE CASP EXAM DIFFICULT?
The CASP signals to high-level employers that a professional possesses the skills and deep technical knowledge to "conceptualize, engineer, integrate and implement secure solutions across complex environments to support a resilient enterprise," according to CompTIA. The exam is a challenging, 90-question exercise delivered over the course of 2 hours and 45 minutes. It is graded on a pass-fail basis. To prepare for the CASP exam, a strong course will prepare you with advanced competencies and skills in the following:
Risk management
Enterprise security operations and architecture
Research and collaboration
Integration of enterprise security
HOW OFTEN IS THE CASP RENEWED?
Because the cybersecurity environment changes rapidly, CompTIA recommends CASP certification holders to adopt a strong continuous learning regime. The CASP certification is valid for three years from the date of your exam. After that, it can be renewed in three-year increments by completing continuing education (CE) requirements. Learners may also renew or advance their levels of expertise by earning additional certifications.
WHO SHOULD TAKE THE CASP CERTIFICATION EXAM?
The CASP certification is designed with working professionals in mind. It is considered the industry standard for technical professionals who want to be immersed in cybersecurity technology and practices. CASP can also provide a benchmark for career growth. According to CompTIA, professionals with IT certifications are more likely to be promoted than their non-certified peers.
Course Objectives
Gain skills in five key areas: risk management, security architecture, security operations, security integration, and research and development
Recognize security risks and mitigation strategies
Interpret scenarios to use network and security controls
Analyze scenarios to utilize appropriate security assessment tools and procedures
Identify methods to integrate information technology components into enterprise architecture
Apply research, interactive, and security activities to achieve security goals
Build confidence toward successfully completing the CompTIA CASP certification exam
Prerequisites and Requirements
There are no prerequisites to take the course. However, CompTIA recommends a minimum of ten years of experience in IT administration and at least five years of hands-on technical security experience.
Course Outline
RISK MANAGEMENT
SECURITY ARCHITECTURE
SECURITY OPERATIONS
TECHNICAL INTEGRITY
RESEARCH AND DEVELOPMENT
Instructor
David Grimes
David Grimes has more than 10 years of management and leadership experience in the private and non-profit sectors. Grimes is passionate about technology and education, having worked as academic dean, student services director, technology coordinator, teacher, consultant, and technology columnist. He holds a Master of Education and a Bachelor of Science from Ohio State University, both in Technology Education.
Registration and Enrollment
This course is 100% online. Start anytime.
To enroll via Project Excite please fill out the H-1B Grant Form and email continuinged@delhi.edu with your course selection.