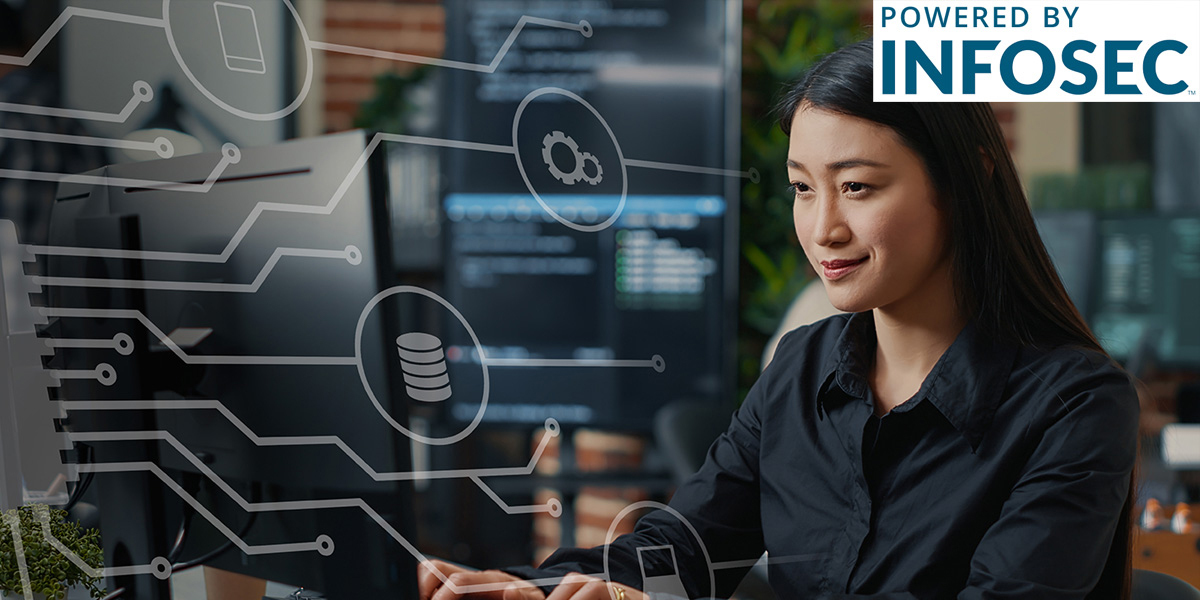 CompTIA Cloud+ Certification Training
GES334
Earn Your CompTIA Cloud+ Certification
The rapid growth of cloud computing has created excellent opportunities for those with advanced skills in cloud-related computing. Recognizing this opportunity, CompTIA created the Cloud+ Certification, an exam and certification that validates cloud-specific competencies. This 100% online course will teach you key concepts and skills required to build, maintain and optimize cloud infrastructure services. Key topics include virtualization, infrastructure, security, systems management and business continuity.
Job Outlook for CompTIA Cloud+ Certification
Cloud computing is among the most dynamic career areas in the current economy. Data gathered by TechRepublic.com indicates that job postings for the three major cloud platforms - Amazon AWS, Google Cloud Services and Microsoft Azure - grew by well over 200% between 2015 and 2019. Google Cloud postings grew by over 1300%.
For the single year between 2018 and 2019, AWS postings grew by 21.07%, Azure-related opportunities grew 30.59%, and Google Cloud professionals saw an increase of 40.87% in job postings.
Experts expect the strong trend to continue as organizations migrate their data to the cloud and discover new opportunities for applications and data services in the cloud environment.
CompTIA Cloud+ Certification FAQs
WHAT KIND OF JOB CAN I GET WITH COMPTIA CLOUD+ CERTIFICATION?
Cloud computing is a fast-growing and dynamic area within IT, so job titles often vary by employer or industry convention. However, titles commonly associated with the CompTIA Cloud+ certification include:
System Administrator
Systems Engineer
Network Administrator
Network Engineer
Cloud Developer
Cloud Specialist
Project Manager, Cloud
Computing Services
Cloud Engineer
Manager, Data Center SANs
Business Analyst, Cloud Computing
WHAT DOES THE COMPTIA CLOUD+ EXAM COVER?
The CompTIA Cloud+ exam validates hands-on IT knowledge and skills. It integrates cloud computing skills across multi-vendor platforms, especially the movement of databases, systems and applications to the various cloud platforms. Cloud+ focuses on system administration tasks not limited by specific vendor functions or features. It consists of 110 performance-based and multiple-choice questions (maximum) delivered over the course of an hour and 45 minutes. Cloud+ certification exam candidates are expected to be prepared in the following areas:
System Configurations & Deployment
Cloud System Management
Maintenance of a Cloud Computing Instance and System
Security Controls for Cloud Computing
Cloud System Troubleshooting
DOES THE COMPTIA CLOUD+ CERTIFICATION EXPIRE?
Because cloud computing is a rapidly-changing field, CompTIA recommends that Cloud+ certificate holders pursue an aggressive regime of continuous learning. Cloud+ Certification is valid for three years from the date of your exam. It can be renewed in three-year increments based on continuing education (CE) requirements.
HOW MUCH DO COMPTIA CLOUD+ CERTIFICATION JOBS PAY?
Cloud computing professionals are well-compensated. According to PayScale.com, CompTIA Cloud+ certificate holders earn $78,600 per year, on average.
Course Objectives
Prepare to take and pass the CompTIA Cloud+ certification exam
A solid foundation in key cloud concepts, models, and computing skills
How to implement and maintain virtualization, infrastructure, troubleshooting, resource management, security, systems management, and business continuity
How to assess and establish network and storage security concepts and best practices in cloud environments
How to diagnose and optimize cloud computing performance
How to deploy and maintain hardware resources and enable virtual environments
Prerequisites and Requirements
There are no prerequisites to take the course. However, CompTIA recommends holding the CompTIA A+ and CompTIA Network+ certifications, or equivalent experience, before taking the Cloud+ certification exam.
Course Outline
CLOUD CONCEPTS AND MODELS
Contrasting cloud services and delivery models; object storage concepts
VIRTUALIZATION
Install, configure, and manage virtual machines and devices; benefits of virtualization in a cloud environment
INFRASTRUCTURE
Storage technologies, configuration concepts and provisioning; network configuration, optimization and troubleshooting basic connectivity issues
RESOURCE MANAGEMENT
Resource monitoring techniques; best practices for allocating physical host resources and virtual guest resources
SECURITY
Network security concepts, tools and best practices; identifying access control methods and implementing guest and host hardening techniques
BUSINESS CONTINUITY IN THE CLOUD
Disaster recovery methods and concepts; deploying solutions to meet availability requirements
Instructor
David Grimes
David Grimes has more than 10 years of management and leadership experience in the private and non-profit sectors. Grimes is passionate about technology and education, having worked as academic dean, student services director, technology coordinator, teacher, consultant, and technology columnist. He holds a Master of Education and a Bachelor of Science from Ohio State University, both in Technology Education.
Registration and Enrollment
This course is 100% online. Start anytime.
To enroll via Project Excite please fill out the H-1B Grant Form and email continuinged@delhi.edu with your course selection.