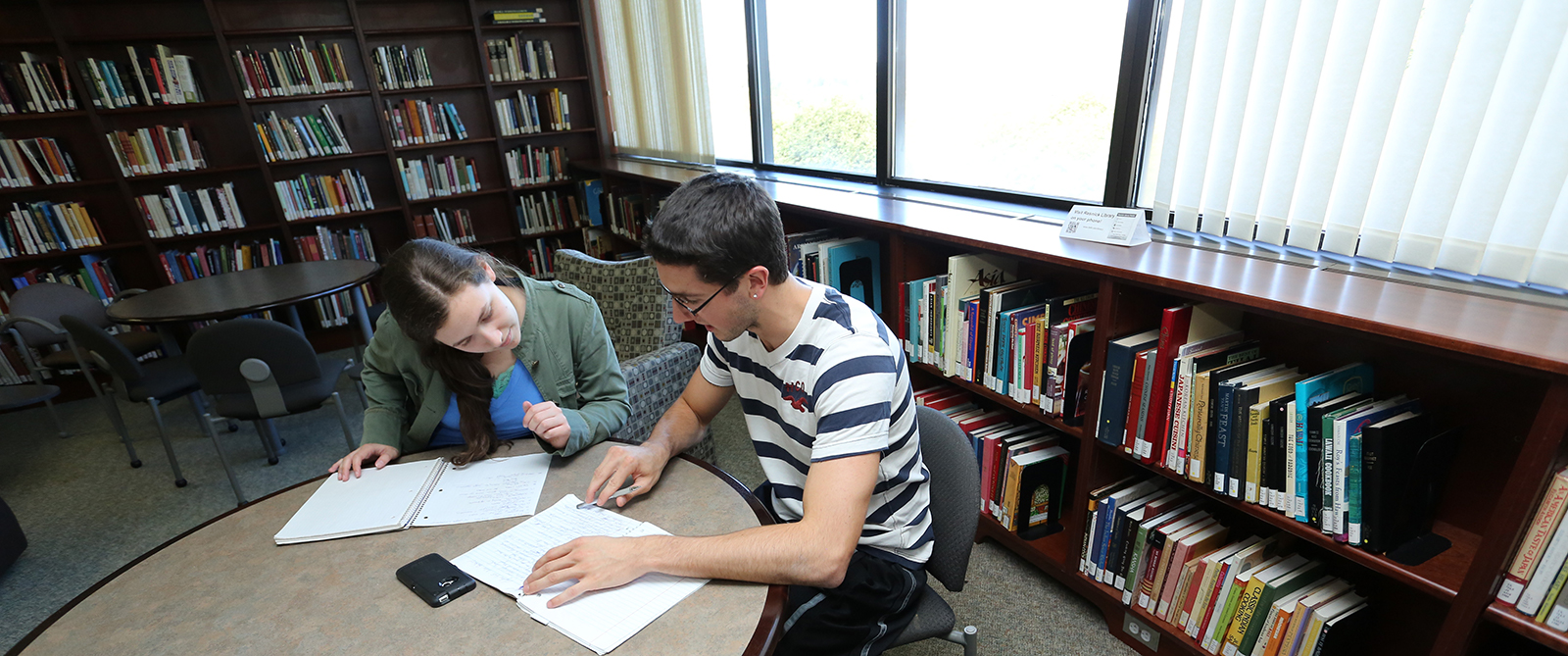 Mildred & Louis Resnick Library
Frequently Asked Questions
How do I log in to the library?
If you are trying to log in to the databases to search for articles, simply click on the link for any database from these lists:

Databases by Subject

or

D

atabases A-Z

. If you are off campus, you will be prompted to log in using the first part of your email address and the password you use for Online Delhi.

If you are trying to log in to view or renew materials you have checked out, go to My Library Card in MILO. It uses the same Delhi Single Sign On used to log in to email, Online Delhi, etc.
For more details and other library logins, see this page.
How do I check something out?
Bring the item to the front desk on the main floor of the library with your SUNY Delhi ID card. Your ID is also your library card.

If you need a textbook for class, it may be on reserve. Ask for reserve textbooks at the front desk. You will also need your ID card to check out reserve items.

What type of items can I borrow other than books?
Ask at the front desk to check out laptops, headphones, calculators, phone chargers, and USB drives. You can also check out school supplies including scissors, glue, rulers, and packets of highlighters & colored pencils. You will need your ID to check these things out, and they must remain in the library building (it's OK to take them over to the Resnick Academic Achievement Center).

In addition to books, you can borrow DVDs and Blu-Ray discs. Simply bring the cases to the front desk to check them out.
I checked out a book but I need to keep it a little longer. Can I do that?
Yes. You can renew most checked-out items (including DVDs) by asking at the front desk, or you can do it yourself online by logging in to My Library Card in MILO. Reserve items (like textbooks, laptops, etc.) are due when the library closes and cannot be renewed.

What do I do if I returned something late? Is there a fine?
The library does not charge late fees for regular circulating items. There are late fees for reserve items and other special collections items, and you will get an email notifying you of this. If you get this email, pay your bill at Student Financial Services on the first floor of Bush Hall. The library does not collect money for fines at the front desk.

Reserves:

$5 per day

Lost library materials:

You are charged the replacement cost and a $22 processing fee.

Return it within 30 days and you will not be charged a fine.
Can a librarian come to my class to show students how to do research?
Can I donate these old books I found in my grandma's basement?
What do I do if the library doesn't have a book or article I need?
You can use Resource Sharing (or inter-library loan [ILL]) to request the item from another library. The item will be delivered to the Resnick Library for you to pick up (or to your email, in the case of articles) at no cost to you!
Can I eat in the library?
Yes. The library has a "leave no trace" policy, so please clean up after yourself. We want you to be able to snack while you study, and we appreciate your cooperation in helping us keep it clean!
Can I reserve a room for my group to work on a class project together?
Study rooms are unlocked until 4 p.m. on weekdays and are available on a first-come, first-served basis (except for the Price Nursing room & Merrill Vet Sci Room which are restricted by major).

The full room use policy is available here.
Does the library have any movies to borrow?
Yes, DVDs and Blu-Ray discs are located in the center shelves on the main floor. Most feature films (as opposed to non-fiction documentaries and instructional videos) have call numbers starting with PN. An alphabetical list of movies by title will be coming soon.
Do you have any good books to read?
If you're looking for something to read for fun, check out our leisure reading collection. These books are located in easy-to-browse shelving by author on the main floor, center section. You can also see what is new to the library here!
Can I print from my laptop/tablet?
Yes! You can follow these directions to print from any mobile device to the library's printers, however you do need to have money on your print account. You can add additional funds through the GET app or in the CADI Office.
Does the library have guest wifi access?
Yes, you can ask for guest access at the library desk. Wifi access is granted through a short term guest password.