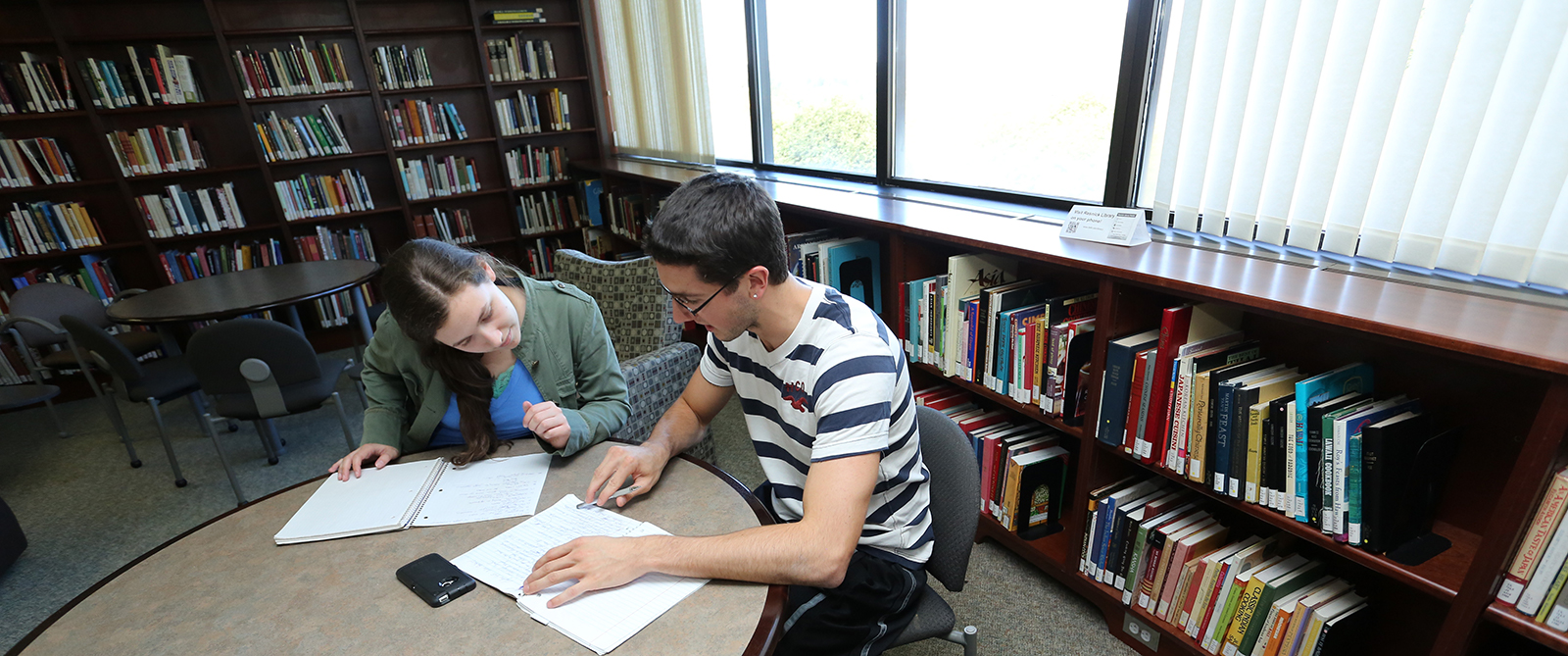 Mildred & Louis Resnick Library
Library Instruction
Resource Guide for Emergency Online Instruction
This Research Guide has been created by the Librarians to help faculty as they respond to the COVID-19 health crisis and continue to teach a majority of classes online. You will find:
Publisher resources

Moodle/Library tools

Suggestions for free online resources for teaching materials

Contact information for all Librarians
Specialized Instruction for Classes:
Sign up for an instruction session with one of our librarians: Library Instruction Request Form. (Please allow a minimum of two weeks for scheduling).
Librarians can collaborate with you on a format that will work for you and your students. We offer:
Hands-on, interactive class session(s), targeted toward a specific assignment or objective
Library orientation via virtual escape room or in-person scavenger hunt
Custom web-based research guides compiling the most useful resources and research tips for your subject area, course, or assignment (allow a minimum of one month to develop a new guide, or a minimum of one week for updates to existing pages)
Interactive, self-paced tutorials designed around the specific needs of your program, course, or assignment
Assistance with integrating library resources into your Vancko Hall courses
Advice and collaboration on creating a project that incorporates research skills or library resources
To discuss instruction for your class, please email library@delhi.edu or call 607-746-4635 and ask to speak with a Librarian.
Library Instruction Evaluations:
Faculty Open Educational Resources (OER) Information
Faculty who are interested in converting a course to using OER, please reach out to a Librarian for help in identifying materials available to you, or utilize the following online resources: Open NYS website and the Open SUNY website. If you need additional information, please reach out to any of the Librarians or Online Education staff.
The Resnick Library has also created a LibGuide on OER Information for faculty and staff.
The campus Program Lead for OER is Carrie Fishner; please notify her of any courses you are teaching that utilize OER materials. If you are converting a course to OER materials, please fill out this Memorandum of Understanding (pdf) and return to the Library Director.
Our campus bookstore also offers turn-key low cost courseware that can easily be adopted into your class to utilize OER materials. Please visit the Barnes & Noble Education website to learn more, or reach out to Bookstore Manager, Julia Fetzer.
Faculty Reserve Book Requests:
If you have a book you would like to have placed on reserve in the library for students to use, please fill out the Reserve Book Request Form. If you would like to submit a request to scan some of your reserve items, please complete the Reserve Scanning Form. If you are unsure if your content is appropriate for this request, or if you have a question regarding copyright, please contact one of our librarians.
General Workshops & Tutorials:
Course Specific Workshops and Websites:
CADD 170 - Manufacturing Processes
HIST 330 - The American Revolution
HIST 330 - The Civil War
TRVL 170 - Tourism
TRVL 310 - Geography
VETS 180 - Library Research Article Assignment
Library Research/Article Assignment Description
Library Research/Article Due Dates
BEST
UNIV 103 - Information Management
On a somewhat irregular basis, the Library also offers UNIV 103, a one-credit course in Information Management. This course teaches students to access, evaluate, and organize information in support of both research and life information needs. Students explore Internet resources and tools, as well as traditional print resources. Skills and principles learned in this hands-on course apply directly to research assignments in other courses, as well as to the professional workplace. Students should have familiarity with the basic functions of Microsoft Windows and an Internet browser.