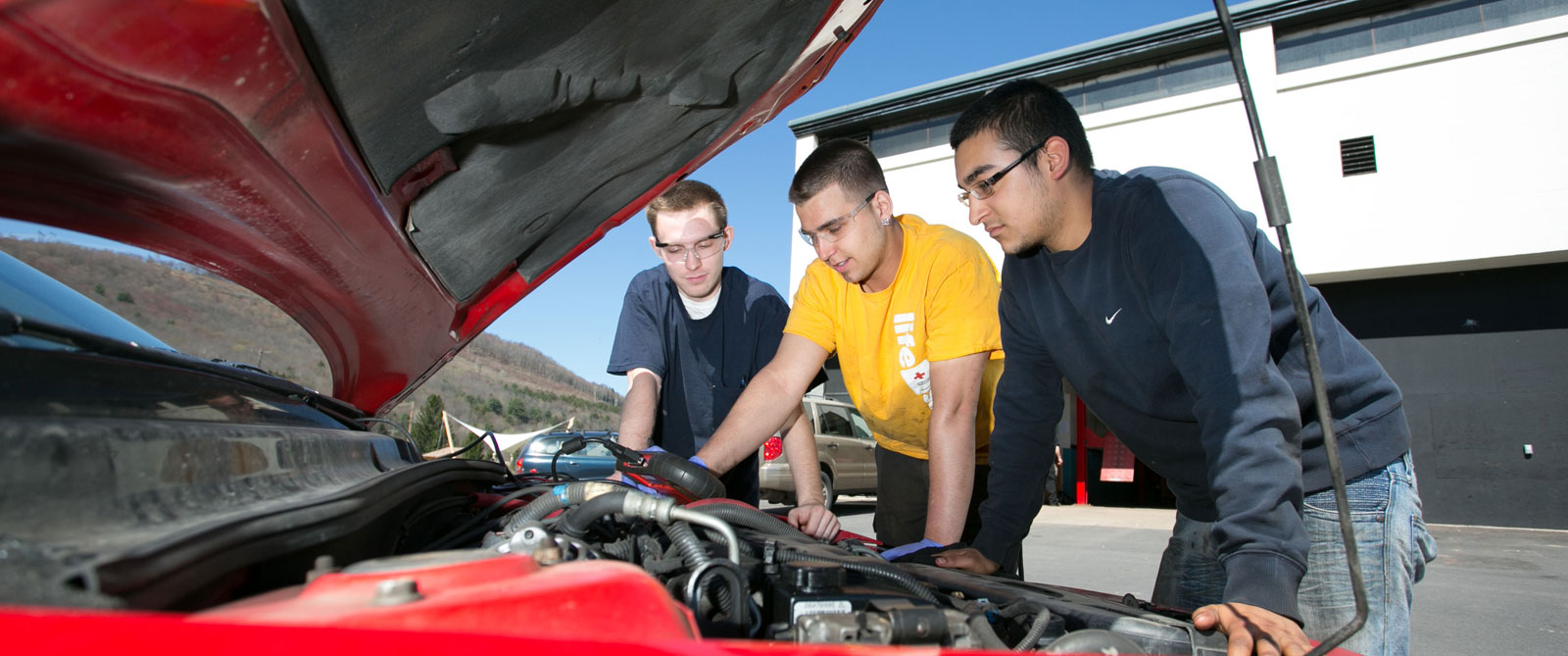 Automotive Technology
Automotive Technology (AAS)
Get the knowledge, skills and experience you need to launch a rewarding career in the automotive field with our rigorous automotive program. With full National Automotive Technicians Education Foundation accreditation, our graduates stand out in the job market.
Automotive Technology (AAS) prepares you for the potential of an advanced degree. Take automotive classes alongside electives and general education courses that can count toward a four-year degree.
Students at SUNY Delhi learn from the best. All of our instructors are Automotive Service Excellence (ASE) master-certified technicians with at least 15 years of experience in the automotive trades. In our state-of-the-art labs, you will gain experience with mechanical repairs, diagnostics and troubleshooting skills using industry standard equipment.
Program Highlights
Hands-on, real-world experience. Students train on actual customer vehicles in the college's state-of-the-art automotive laboratory, processing around 800 repairs a year.
Nationally accredited program. SUNY Delhi's program is nationally accredited as "Master Automotive Service Technology" by The National Automotive Technicians Foundation (NATEF) and The National Institute for Automotive Service Excellence (ASE).
ASE student certification. Students take exams relating to entry level skills required of automotive technicians and can earn up to eight "ASE Student Certifications," which are valid for two years.
Career Opportunities
Automotive Technician/Mechanic
Automotive Business Owner
Service Writer/Consultant
Automotive Insurance Adjuster
Shop Foreman
Automotive Parts Specialist
According to the United States Department of Labor, employment of automotive service technicians and mechanics is classified as a "Bright Outlook" occupation and is expected to grow 14 percent between 2014 and 2024.
The majority of our Automotive Technology program graduates proceed directly to employment in an automotive service capacity.
Popular Bachelor's Degree Opportunities
Through a special articulation agreement, students who complete an AOS degree in Automotive Technology at SUNY Delhi can transfer their credits to Pennsylvania College of Technology in Williamsport, Pennsylvania, to pursue a four-year Bachelor of Technology degree in Automotive Management. Students who complete an AAS degree are eligible to transfer their credits to Morrisville State College and earn a BT in Automotive Technology using the "Morrisville State College Transfer Pledge."
Recommended Admissions Requirements
AAS Automotive Technology:
75 High School GPA with a Regents Diploma or 2.0 Cumulative Transfer GPA
Completed Coursework in Algebra; Geometry Recommended
AOS Automotive Mechanics:
73 High School GPA with a Regents Diploma or 2.0 Cumulative Transfer GPA
Completed Coursework in Algebra; Geometry Recommended
Curriculum
SUNY Curriculum Code: 1393
Program Links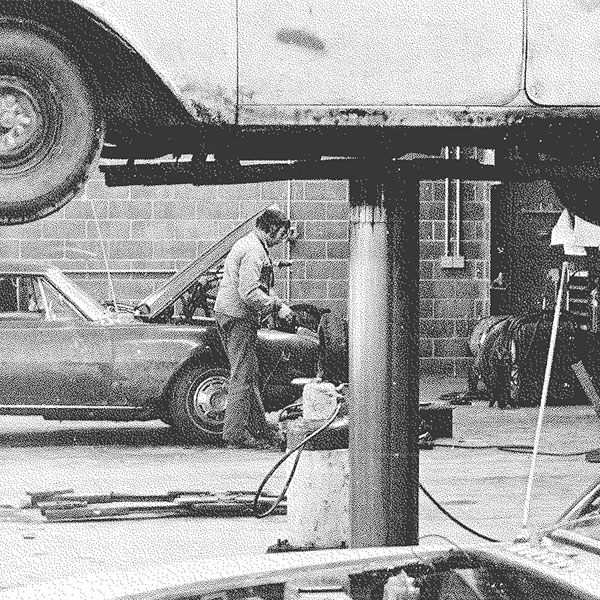 Automotive program turns 50
Celebrating excellence in automotive technology since 1969