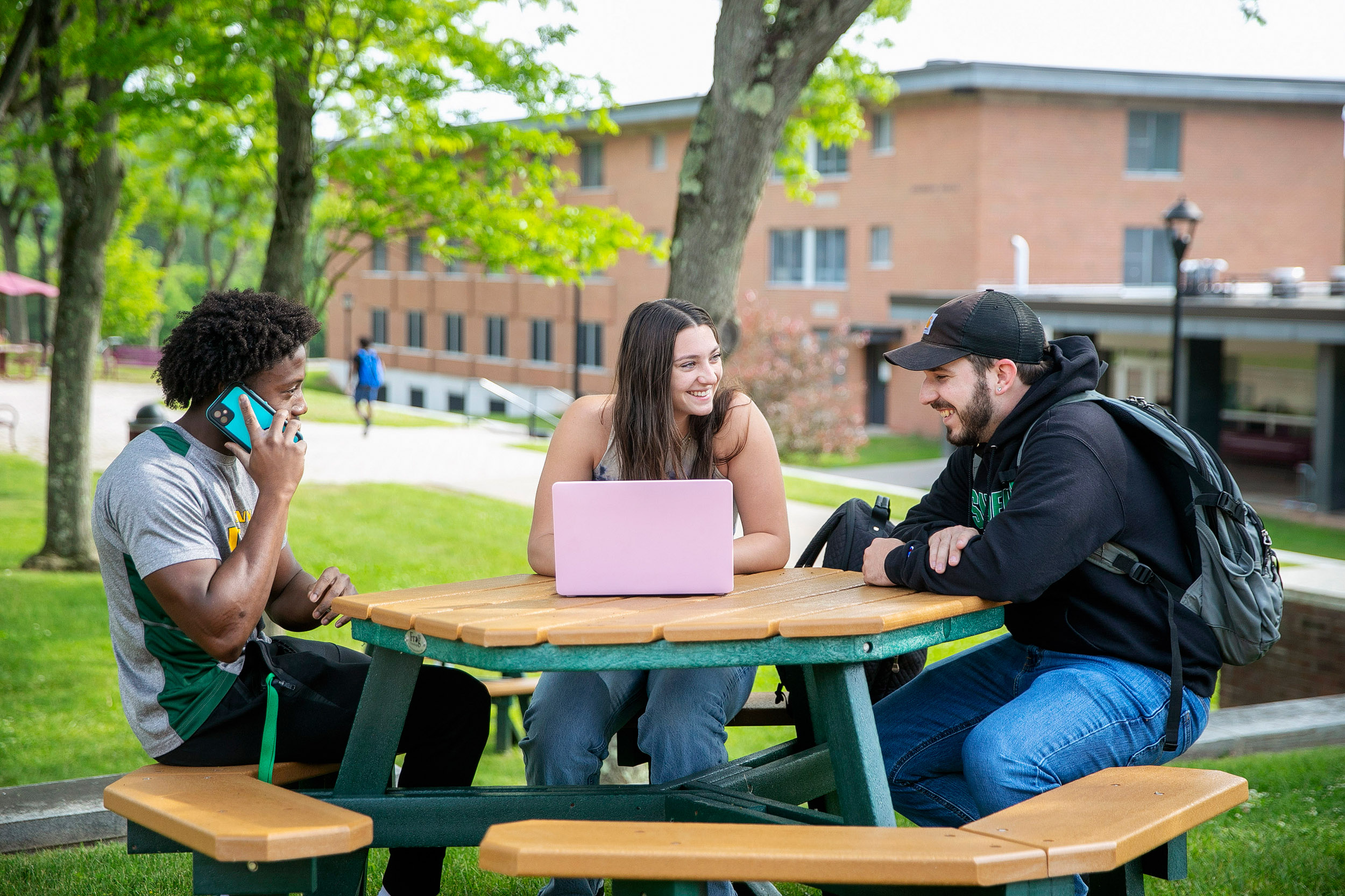 Applied Communication
Four-year Bachelor of Science (BS) Degree
Let your voice be heard!
Our brand new bachelor's program in Applied Communication is designed to give you the skills to be a savvy content creator and consumer in the diverse field of communications. Our interdisciplinary approach combines courses in communication, arts, business, computer information technologies, and more. With a focus on hands-on learning, you'll be prepared to easily transition from the classroom to the workforce.
The degree is composed of two tracks:
The rhetorical track focuses on writing, rhetorical skills, and content development for a variety of platforms, and professional communication on behalf of an organization, business or industry.
The organizational track focuses on communication systems within an organization, business, or industry.
The Delhi Difference
Our degree is applicable to nearly every job function in nearly every industry. Communications is one of the most diverse fields in higher education today.
Learn from faculty with deep and varied experience in Applied Communication and a passion for your success.
Hands-on internships each year connect theory to practice.
Our small class sizes allow you to develop close relationships with your peers and professors.
Choose the study track that's best for you! Concentrate on rhetorical skills or organizational systems with individual learning opportunities tailored to your interests.
Get active on campus by contributing to our publications: student newspaper - The Campus Voice, and the literary and arts magazine - Agate.
Collaborate with our athletics department on livestreaming opportunities.
Be a content creator and enjoy opportunities for producing podcasts, live radio, and other media.

After graduation, enter the workforce directly or pursue further education in disciplines such as media, creative arts, law, or engineering.

According to the U.S. Bureau of Labor Statistics, employment in media and communication occupations is expected to grow faster than average through 2030, resulting in over 150,000 new jobs. The demand for these occupations is arising from the need to create, edit, translate, and disseminate information through a variety of platforms.
What Can You Do With This Degree?
Marketing and public relations

Digital and social media content creation

Journalism

Industry-specific communications