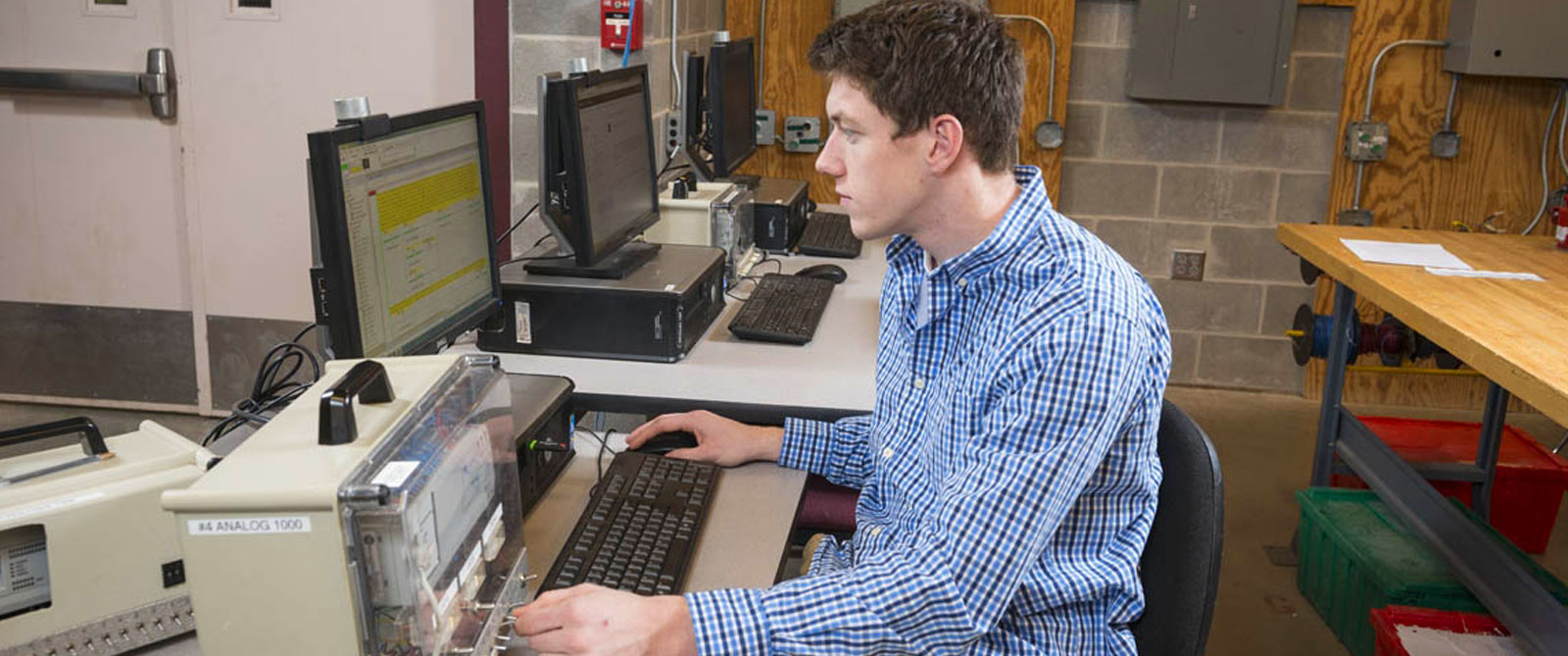 Mechatronics Technology
Mechatronics Technology (BT)
Mechatronics Technologists are the "blue collar engineers" of today's ever changing industries. Our graduates have the ability to design, build, and troubleshoot smart industrial systems. They are prepared to step directly into high-paying jobs working on automated systems and intelligent equipment in manufacturing, food processing, pharmaceutical production, power generation and distribution, mining and other applications.
With the Bachelor of Technology degree, the first of its kind in the country, you could start out earning approximately $61,500 a year and eventually move into management. You'll build on your foundation from the Mechatronics Design associate degree program with experience in welding, machining, pneumatics and hydraulics, sheet metal work, advanced design and advanced work with PLCs.
Program Highlights
First Mechatronics Technologist Bachelor's Degree in the United States
Award-winning faculty with extensive field experience
Minimum of three hours of hands-on lab experience for every hour of lecture
Students work on extensive projects spanning mechanical design, electrical controls & programming, and fabrication/production.
Students work with industry standard design and programming software.
All students participate in a semester-long, paid internship
Career Opportunities
Automation Technologist/Technician
Field Service Technologist/Technician
Production Mechanic
Industrial Engineer
Production Engineer
Mechatronics Engineer
Plant Operator / Lead Operator / Technical Operator
Pursue a Masters Degree in Engineering Management (Clarkson)
Admissions Requirements
GPA: 2.0 or higher
Successful completion of trigonometry (minimum mathematics level)
Successful completion of general physics with lab
Successful completion of an approved AAS degree in an applied technology

Please note:
These are minimum requirements for admission consideration and do not guarantee admission to SUNY Delhi.