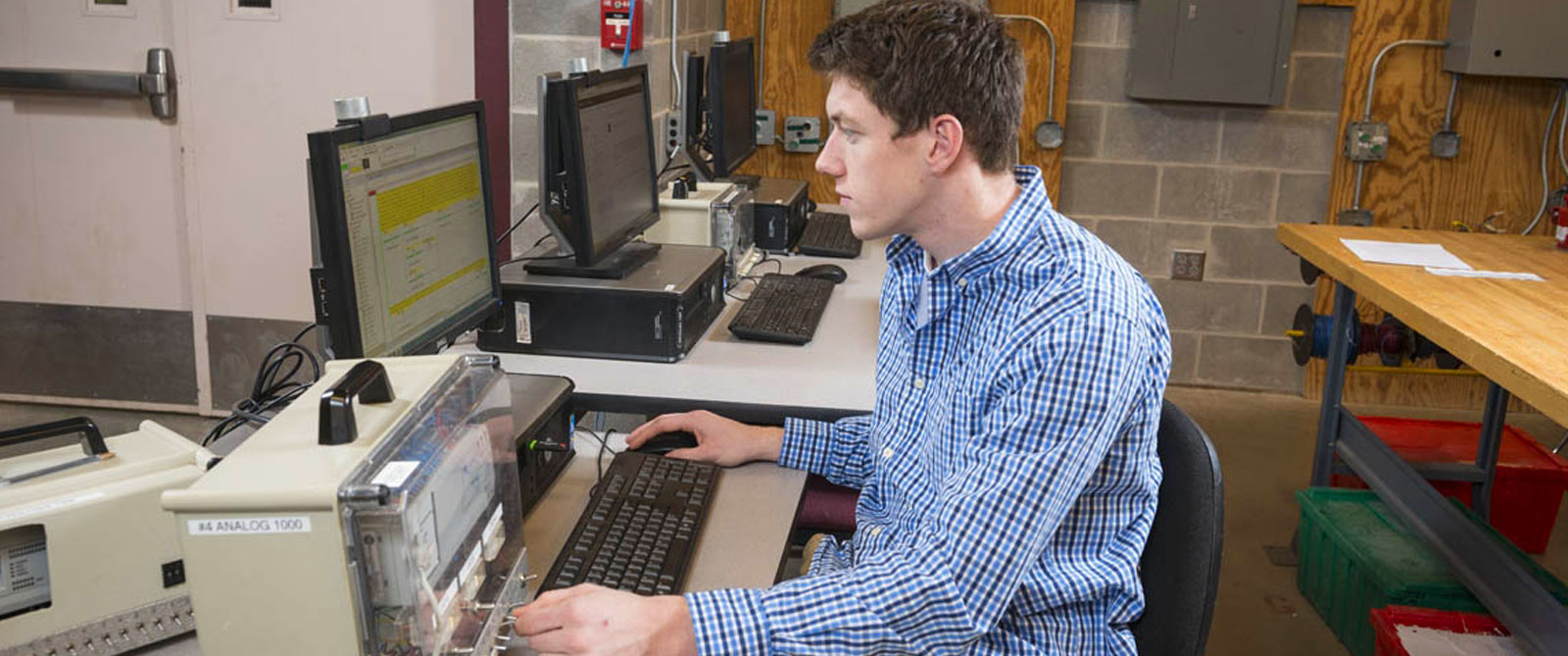 Mechatronics Technology
Mechatronics Technology (BT)
Mechatronics designers turn the ideas of inventors and engineers into technical plans for production. Graduates of this program are prepared to step directly into high-paying jobs working on robotic systems and intelligent equipment in manufacturing, food processing, pharmaceutical production, power generation and distribution, mining and other applications.
With the Bachelor of Technology degree, the first of its kind in the country, you could start out earning approximately $65,000 a year and eventually move into management. You'll build on your foundation from the Mechatronics Design associate's degree program with experience in welding, machining, pneumatics and hydraulics, sheet metal work, advanced design and advanced work with PLCs.
Program Highlights
First Mechatronics Design Program in New York
Award-winning faculty
Two hours of hands-on lab experience for every hour of lecture
Students frequently work on design concepts for potential patents or prepare drawings for actual manufacturing purposes.
Students master latest versions of three different industry standard software packages: Solid Edge/AutoCAD/RSLogix.
Students gain experience with 3D printers and scanners.
Internships
The BT program includes a one-semester internship in industries ranging from medical production to logging, food processing and low-voltage instrumentation.
Career Opportunities
Designer/drafter
Industrial Controls Technician
Continue at SUNY Delhi to complete a bachelor's degree in Mechatronics Technology
Transfer to a bachelor's degree program in Engineering Technologies
Transfer to a bachelor's degree program in Industrial or Technical Education in preparation for a career as a technical teacher in public schools
According to CareerBuilder.com, the average annual pay for Drafters/Designers is $47,880. This is consistent with SUNY Delhi graduates who have reported starting salaries of between $40,000 and $50,000.
Admission Requirements
GPA: 2.0 or higher
Successful completion of trigonometry (minimum mathematics level)
Successful completion of general physics with lab
Successful completion of an approved AAS degree in an applied technology

Please note: These are minimum requirements for admission consideration and do not guarantee admission
to SUNY Delhi.