Criminal Justice (Online)
Master of Science (MS) Degree
Advance Your Career in Criminal Justice!
Achieve your educational and career goals with SUNY's first online master's program in Criminal Justice! With manageable 7-week courses and self-paced study, our online program is designed for those looking to gain an advanced understanding of the criminal justice system and position themselves for management and leadership roles in the field. Our exciting and relevant curriculum consists of core classes in research methods and theory, while electives allow you to choose classes tailored to your individual interests. Electives include Ethical Issues in Criminal Justice, Effective Policing Methods, The Criminal Court System, Crime Victim Studies, Mental Health in the Criminal Justice System, and Forensic Investigations.
The Delhi Difference
Fully online with asynchronous classes
Study at your own pace full time or part time
Transfer up to 50% of previous credits
Earn your degree in 33 credits with start dates in both fall and spring
Enjoy manageable 7-week sessions
Learn from expert faculty with real-world experience in the field
Take advantage of our affordable public tuition
Supportive online learning environment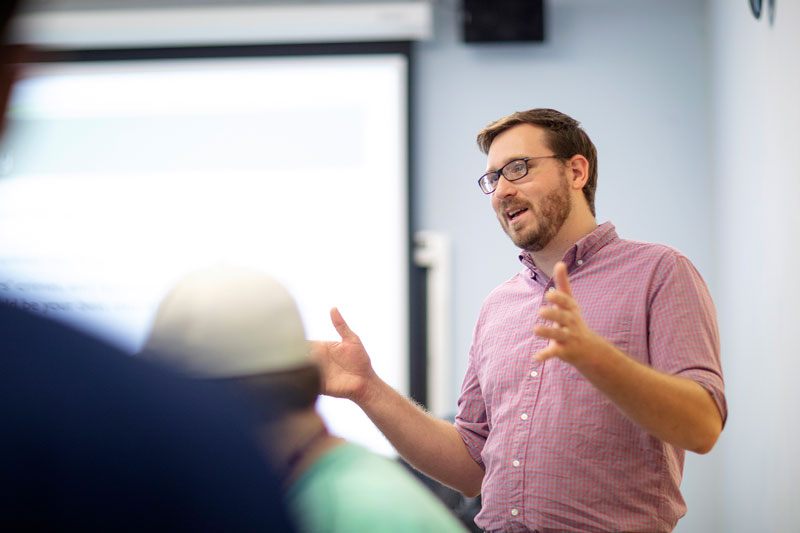 Read about our Faculty Spotlight: Simon Purdy
What Can You Do With This Degree?
Leadership or supervisory positions within the criminal justice field
Criminal Profiler
Criminologist
Criminal Investigator
Forensic Examiner
Intelligence Analyst
Special Agent (DEA, FBI, ICE, Secret Service, etc.)
Victim Advocate
Social Worker
Correctional Caseworker