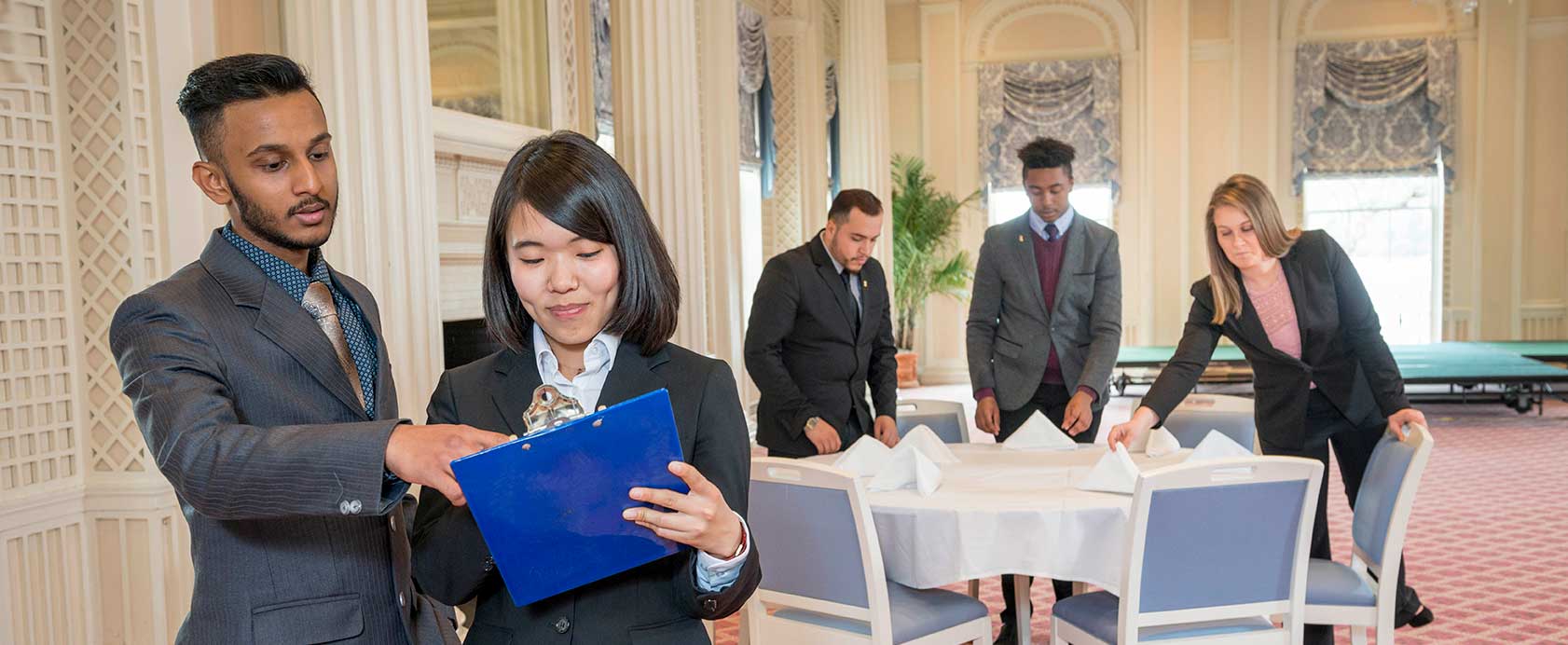 Event Management Online
Event Management - Online (BBA)
SUNY Delhi's Event Management program is the only online bachelor's degree of its kind in the SUNY system! The Bachelor of Business Administration in Event Management degree prepares you for a rewarding career in one of the most dynamic and exciting segments of the hospitality industry. Graduates are working for some of the most prestigious firms in the country, planning million-dollar events. This program gives you the skills you need to be successful. The curriculum includes courses in leadership, finance, law, hospitality, and event management. While the associate degree program focuses on technical skill development, the bachelor's degree prepares you for the fiscal responsibilities and management duties that leaders and entrepreneurs in the industry face every day.
Program Highlights
Relevant coursework: You'll take courses which will enhance your skills and serve as a strong foundation for your career. Some of the critical subjects include: Hospitality Financial Management, Purchasing, Advanced Human Resource Management, and Hospitality Law. Event Management courses include Wedding and Social Event Management, Ethics and Accountability in Event Management, and Advanced Event Management.
Talented faculty: Instructors hold impressive academic and industry-related credentials. They leverage years of industry experience to deliver high-caliber courses.
Class size: Small classes mean extensive one-on-one interactions with and personal guidance from faculty.
Applied learning: SUNY Delhi has a commitment to experiential learning in all classes. Throughout your time in the program, you will have multiple opportunities to apply the knowledge you are learning to real-world scenarios and organizations.
100% online: Since this program is offered entirely online, you are afforded the flexibility to work in industry, attend to commitments, and earn your degree anywhere there is an internet connection!
Career Opportunities
Banquet manager
Hotel sales manager
Wedding planner
Event production manager
Convention center manager
Corporate meeting planner
Travel coordinator
Entrepreneur
Today's combined hospitality industry ranks third in size among the nation's industries; it is complex and diverse, requiring skilled professionals. Event Management graduates have a competitive edge over those with degrees in general business or other programs not tailored to the industry.
Internships
SUNY Delhi students in all hospitality programs have the opportunity to participate in the Walt Disney College Program, working at Walt Disney World in Orlando, Florida, for six months while earning college credit. Courses include Communications, Leadership, Hospitality Management, Human Resource Management, Disney Marketing U, and Disney Experiential Learning.
Resources
Online Delhi: SUNY Delhi's online courses are offered through Online Delhi, our campus learning management system. It is easy to use and offers many tools and resources to get up to speed in your courses efficiently.
Faculty Advisor: You will be assigned an academic advisor upon acceptance to SUNY Delhi. This faculty member will guide you through your program and will offer insight on everything from course selection to career guidance as you approach graduation.
DegreeWorks: Students are able to track their degree progression in real-time via DegreeWorks, the online degree audit software. This tool ensures that you and your advisor are on the same page as you work toward completing your program.
Resnick Academic Achievement Center: Looking to secure a tutor, need help with editing a paper, or want assistance with challenging math assignments? The folks at the Resnick Academic Achievement Center can help. They offer online tutoring in many disciplines.
Career Services: Through College Central Network, SUNY Delhi advertises hundreds of available jobs. Career Services staff members also provide resume critiques, and assistance with cover letter writing and interviewing skills.
Alumni Network: As a student at SUNY Delhi, you will be exposed to a network of more than 30,000 alumni. These connections serve as great resources for internships, jobs, and professional networking throughout your career.
Admissions Requirements
Minimum cumulative transfer grade point average (GPA) of 2.0
Associate degree from an accredited institution with pathway courses
Pathway Courses
Financial Accounting
Introduction To Hospitality Management
Hospitality Marketing
Introduction to Meeting and Event Planning
Introduction to Software Application
Curriculum
SUNY Curriculum Code: 2718
Program Links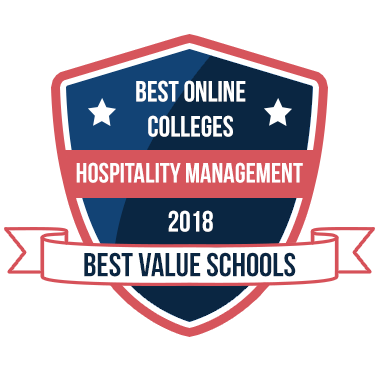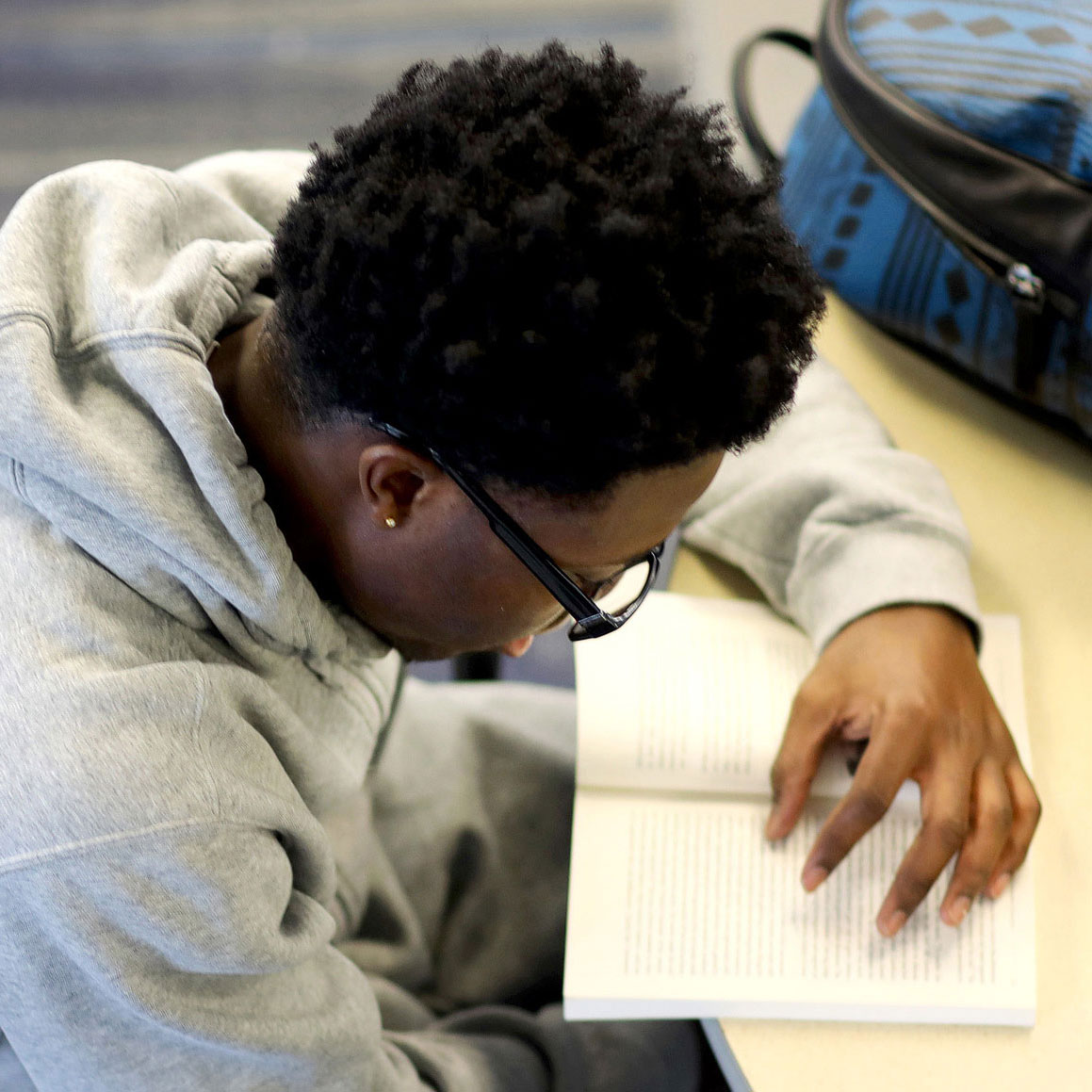 SUNY Delhi among the Nation's Top Online Colleges in 2020
Based on a recent study by Intelligent.com, SUNY Delhi is among the nation's top-ranked institutions in 2020, offering the best online bachelor's programs in Hospitality Management, Criminal Justice, and Nursing RN-to-BSN. In the study, accredited programs were compared and ranked based on their reputation in their fields, course strength, flexibility, and cost. Read More about our ranking.