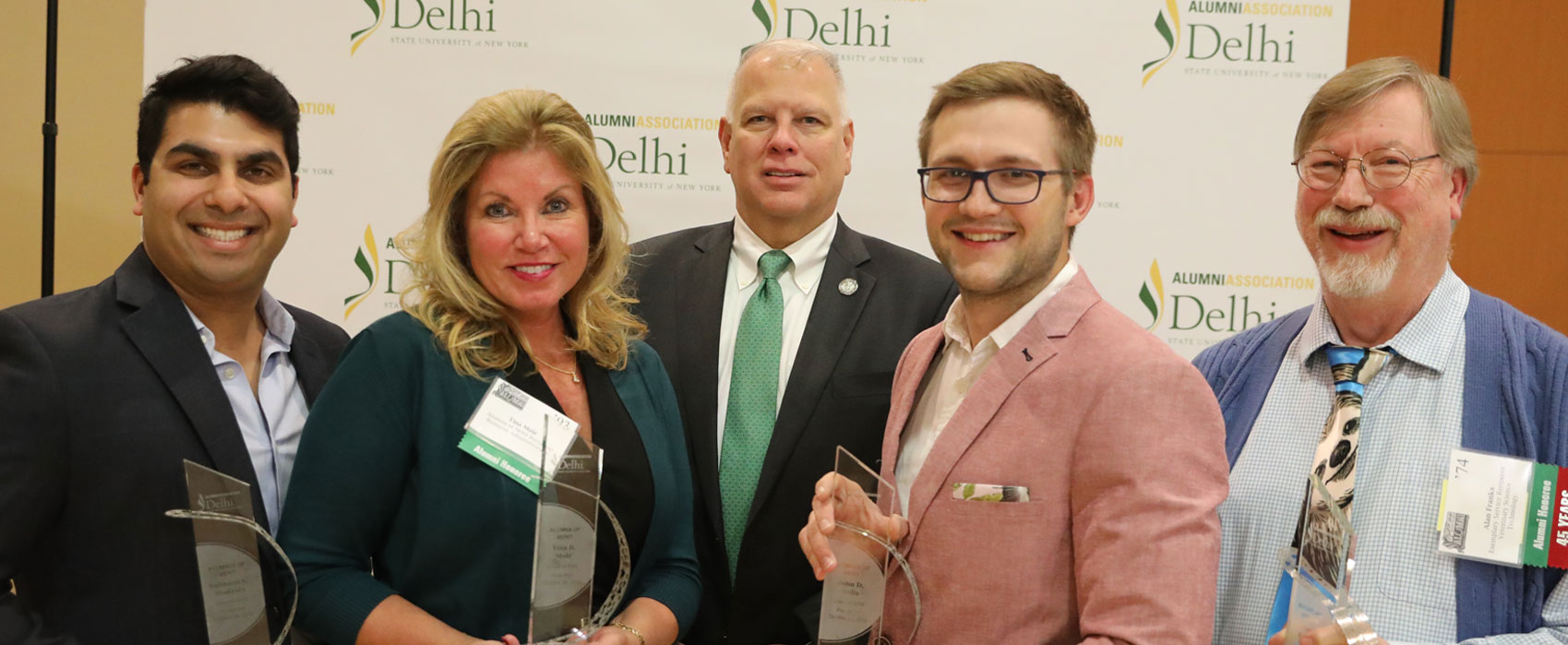 Alumni Awards
Alumni Awards
Alumni Awards are given annually, generally during Reunion & Homecoming Weekend. Below are the award categories, along with the criteria and forms for nominations. Nominate an exceptional SUNY Delhi alum, faculty or staff person today!
2020 Honorees:
Sandra Brown Wiltshire 1972, Veterniary Science Technology- Distinguished Alumna
Peter Gioffe 1994, Business Administration & Accounting - Distinguished Alumnus
Rohan Johnson 2017, Liberal Arts - Alumnus of Merit
Lori Barnes, (retired) Associate Dean of Students/Director of Health & Counseling - Exemplary Service
Honored in 2019, pictured above with SUNY Delhi President Michael Laliberte:
Subhash (Subbie) Modasra 2013, Hotel and Resort Management
Tina Molé 1993, Business Management - Alumna of Merit
John Nolis 2016, Bachelor of Technology, Mechatronics - Alumnus of Merit
Alan Franks 1974 - Professor of Veterinary Science Technology - Exemplary Service
Award Criteria & Nomination Forms
Each award has a set criteria and nomination process. Learn more about each award below. If you would like help completing a form or need additional information, please contact the Alumni Office at alumni@delhi.edu.