Zeta Phi Omega - ZPO
Zeta Phi Omega
Founded: Spring 2001 at SUNY Delhi
Colors: Red, Black, and Gold
Mascot: Phoenix and Dragon
Pillars: Zeta Phi Omega was founded on the pillars of:
Motto: Til The Day I Die!
Philanthropy: Matthew Shepard Foundation
Chapter Leadership
President:
Vice President:
Secretary:
Treasurer:
SOFA:
Community Service:
Greek Council Rep:
New Member Educator:
Faculty Advisor: Jackie Finn
Zeta Phi Omega - Spring 2016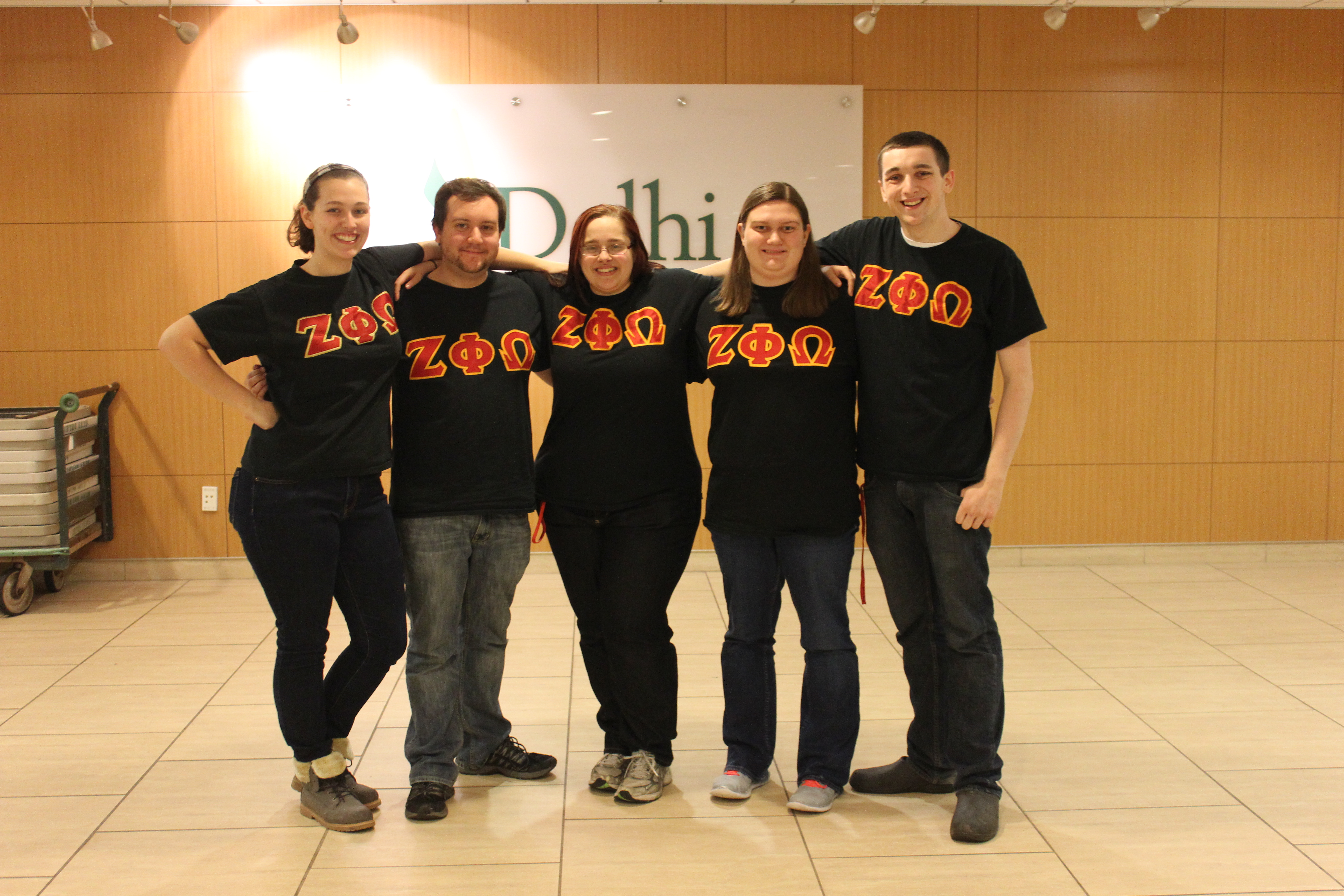 See more pictures of Zeta Phi Omega! Click here!