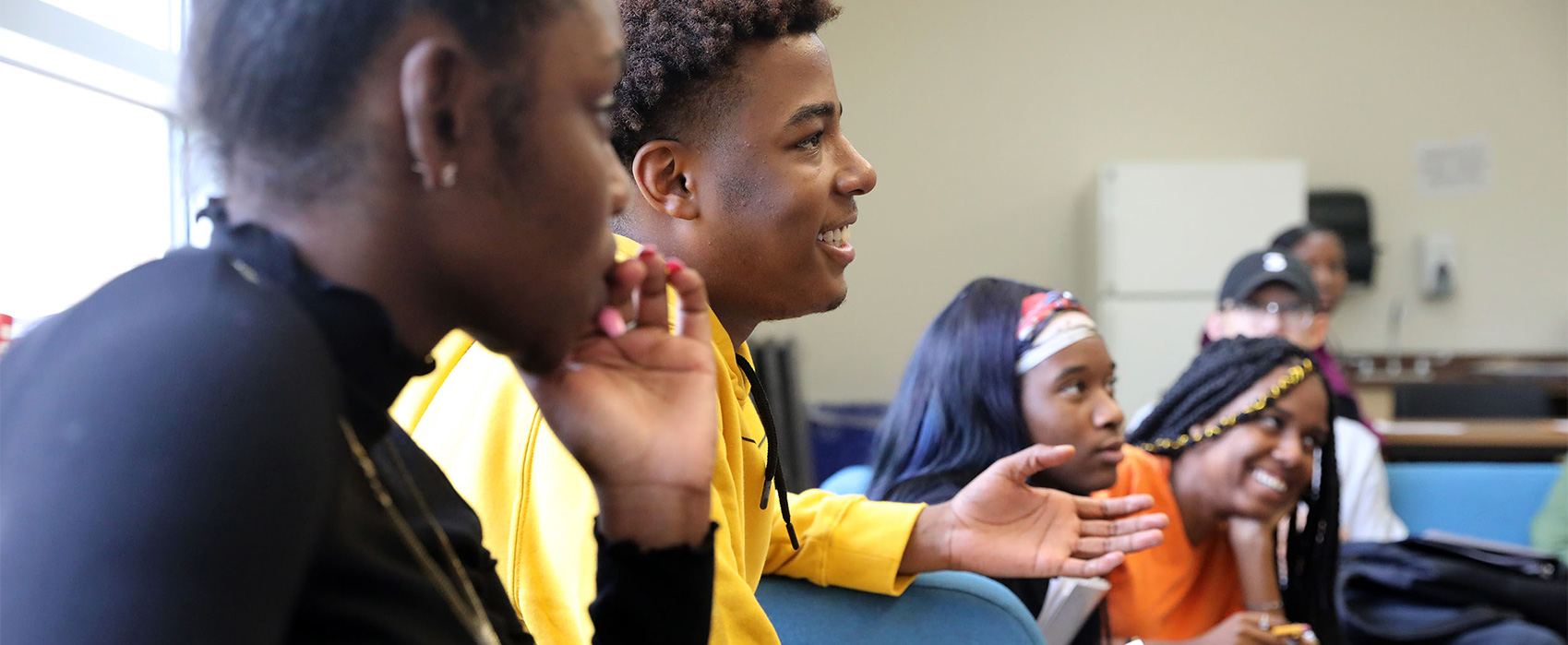 Antiracist & Decolonization Educational Series
Antiracist & Decolonization Educational Series
Overview
The purpose of this personal development educational series is to provide members of the campus community with opportunities to engage in deep learning, healing, and envisioning in the context of recognizing and celebrating humanity. Centering topics such as antiracism and decolonization, participants will be guided along their personal journey of engaging in (un)learning, (re)thinking, and (re)imagining a better world so that all can truly survive and thrive.
Workshops will be virtual, allowing for a synchronous (live and cohort-based) and asynchronous (recorded) model. Multiple (two) live workshops will be offered for each workshop to accommodate different schedules. Attendance is only necessary at one session during the week the event is offered. Workshops will also be recorded to allow for an asynchronous, self-paced model.
Workshop topics and a schedule for the Fall 2020 semester are below. Click on the day/time to register:
Part 1:
Session 1: Community Building
Session 2: Talking about Race: An Introduction
Session 3: Antiracism and Decolonization: An Introduction
Session 4: Historical Foundations of Race
Session 5: Race and Racialized Identity
Mid-Series Check-in
Part 2 will be offered during the Spring 2021 semester. Session topics are listed below:
Session 6: Recognizing Bias (TBD)
Session 7: Social Identities and Systems of Oppression (TBD)
Session 8: Whiteness and White Supremacy Culture (TBD)
Session 9: Showing Up: Being Antiracist, Allyship, Accomplice, and Co-Conspirator (TBD)
Session 10: Self-Care for the Change Agent (TBD)
Post-Series Check-in (TBD)
Resources
Prior to participating in the workshops above, participants are highly encouraged to view the series' "Spark Sessions." These workshops provide general content knowledge that will ground your understanding of key terminology and concepts. Workshop topics are listed below.
Talking about Race Part 1: Personal reflections on early memories of race, current feelings, and moving from empathy to action
Talking about Race Part 2: Naming and unpacking systemic racism and my contributions to antiracism
Talking about Race Part 3: Understanding how I can shop up as an antiracist
Centering the Land: Honoring the Indigenous land upon which we gather
Select Spark Session Data Highlights