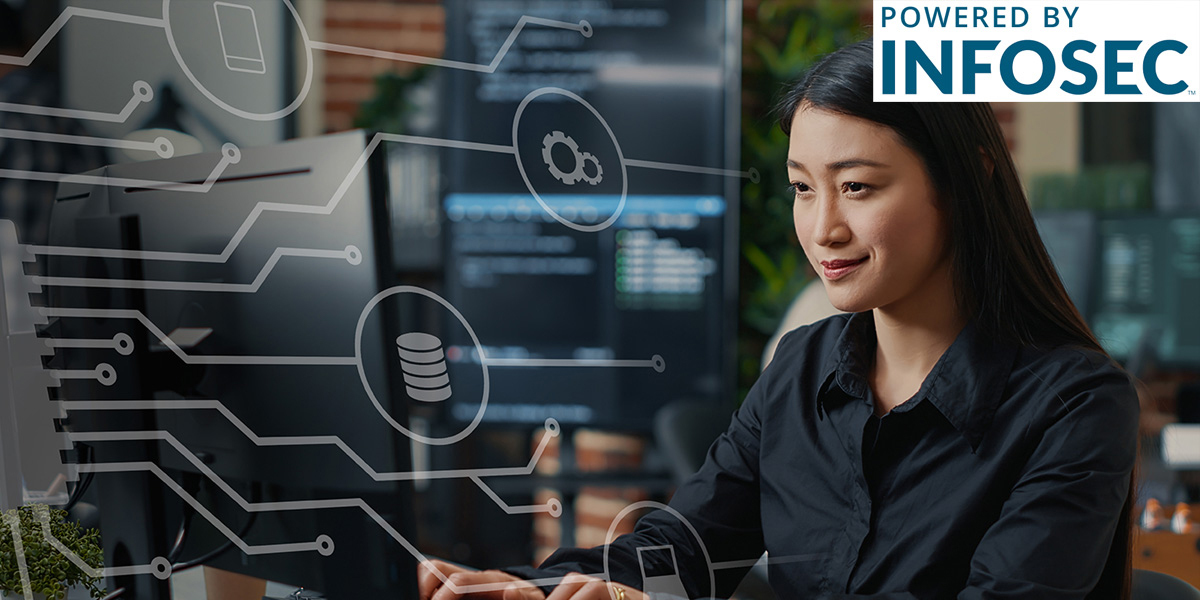 CompTIA A+ with ITIL Foundations Certification
GES353
Online CompTIA A+ With ITIL Foundation Course
Prepare for CompTIA A+ and ITIL Foundation Certification Exams
The Computing Technology Industry Association (CompTIA) A+ certification is the gold standard credential for information technology (IT) support specialists. Combining software, hardware, and network support competencies, the CompTIA A+ designation signals professionalism in practical, hands-on IT support. The Information Technology Infrastructure Library (ITIL) Foundation provides baseline competencies in a set of best practices for delivering and managing IT services. This 100% online course will equip you with the knowledge and skills necessary to qualify for CompTIA A+ and ITIL Foundation certifications.
Job Outlook for IT Support Specialists with CompTIA A+ and ITIL Foundation Certifications
IT Support Specialist is the general employment category that most closely matches the A+ and ITIL Foundation credentials. IT Support Specialist is also among the most promising and rewarding careers for entry-level employees. CompTIA estimates that entry-level IT Support Specialists earn $39,885 per year, on average.
According to Burning Glass Technologies there were over 80,000 open IT Support Specialist positions open in 2019.
Data from the US Bureau of Labor Statistics (BLS) concurs with CompTIA estimates. The BLS considers Computer Support Specialist among its fastest-growing career areas. It estimates that Computer Support Specialists at all levels earn, on average, $54,760 per year and anticipates 10% growth in jobs between now and 2028.
CompTIA and the BLS agree that the strong outlook for IT Support Specialists is based on solid underlying trends in IT. Organizations have a nearly-constant need to upgrade their devices, server platforms and digital capabilities. IT Support Specialists are crucial to supporting users in a constantly-changing IT environment.
IT Support Specialists FAQs
WHAT IS INVOLVED WITH COMPTIA A+ CERTIFICATION?
CompTIA A+ certification requires knowledge and skill across the entire domain of information technology. The certification exams cover topics related to hardware, software, and security. Professionals with A+ certification are expected to be able to:
Configure device operating systems
Administer client-based as well as cloud-based (SAAS) software
Support basic IT infrastructure and networking
Configure and support PC, mobile, and IOT device hardware
Implement data backup and recovery methods
Apply data storage and management best practices
Demonstrate baseline digital security skills
WHAT JOBS ARE ASSOCIATED WITH COMPTIA A+ CERTIFICATION?
Although each organization may develop its own specific job titles, A+ certification generally applies to job titles around IT support such as Desktop Support Specialist, IT Technician, or Field Service Technician.
WHY IS ITIL IMPORTANT?
Many leading organizations have adopted the Information Technology Infrastructure Library (ITIL) framework for managing their IT assets and systems. The ITIL framework specifies a platform of services that standardize IT systems that can otherwise become chaotic and difficult to manage. ITIL helps organizations, especially large enterprises, align their IT resources with their overall strategies.
IS CERTIFICATION NECESSARY FOR ITIL?
Completing a certification such as ITIL Foundation identifies an IT Support Specialist as a professional who is committed to a strategic view of IT services. ITIL Foundation certification signals to employers and team members that a prospective employee has undergone an organized program of study and examination around the key principles of the ITIL framework.
Course Objectives
CompTIA A+
Prepare to take and pass the CompTIA 220-1001 and 220-1002 certification exams
Understand basic PC hardware and its functions
Learn the installation, maintenance, and troubleshooting processes for most devices
Master the setup and installation of various operating systems
Learn how to manage desktop and mobile devices
ITIL Foundation
Prepare to take and pass the ITIL Foundation Certification exam
Learn how to provide technical support
Learn to successfully troubleshoot
Learn to provide excellent customer service
Gain communication skills
Learn about Microsoft Windows
Understand how IT services improve, transform, and grow a business or organization
Prerequisites
There are no prerequisites to take this course. You should have a basic understanding of computer systems and networks.
Curriculum
CompTIA A+
COMPTIA™ A+ 220-1001
Hardware, networking and mobile
COMPTIA™ A+ 220-1002
Security and troubleshooting for Windows, Mac and Linux
COMPTIA™ NETWORK+ N10-007
Foundations of networking and infrastructure; virtualization and the cloud, subnets and VLANs
COMPTIA™ SECURITY+ SY0-501
Securing networks from attacks; business continuity and risk mitigation
ITIL Foundations
INTRODUCING ITIL
Begin with and introduction to ITIL and discover about service management and stakeholders.
FUNCTIONS, ROLES AND PROCESSES
Examine the functions, roles, and processes of ITIL and examine the service life cycle.
SERVICE STRATEGY
Examine the key concepts of service strategy and the service strategy process.
SERVICE DESIGN
Learn about the key concepts of service design and the service design processes.
SERVICE TRANSITION
Explore the processes involved in Service transition.
SERVICE OPERATION
Learn about the processes involved in Service Operation and how it functions.
CSI
Explore the roles of CSI as well as the technology considerations.
Instructors
David Grimes
David Grimes has more than 10 years of management and leadership experience in the private and non-profit sectors. Grimes is passionate about technology and education, having worked as academic dean, student services director, technology coordinator, teacher, consultant, and technology columnist. He holds a Master of Education and a Bachelor of Science from Ohio State University, both in Technology Education.
Claire Agutter
Claire Agutter is passionate about all things IT service management and brings this to her role as an instructor. Using her background as an IT service management practitioner and consultant, Agutter manages a number of courses to ensure they directly support career goals.
Registration and Enrollment
This course is 100% online. Start anytime.
To enroll via Project Excite please fill out the H-1B Grant Form and email continuinged@delhi.edu with your course selection.