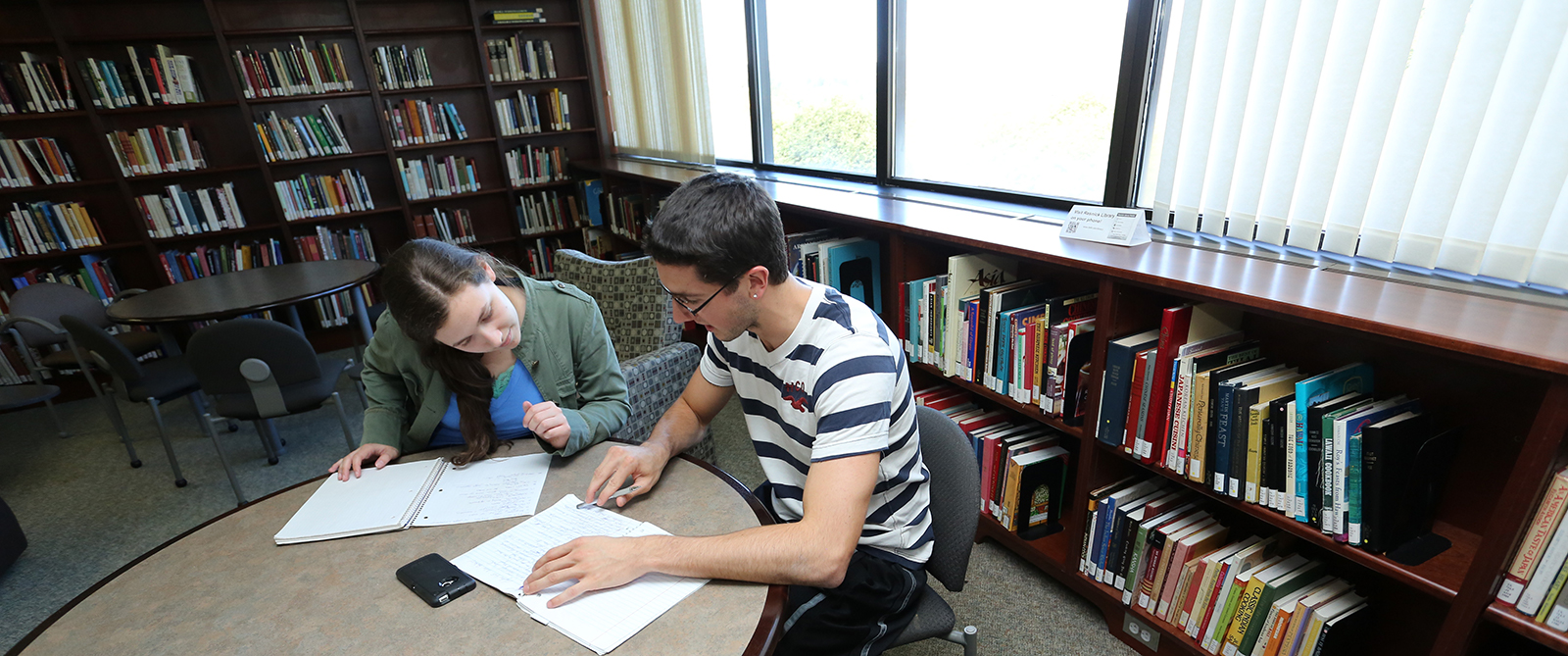 Mildred & Louis Resnick Library
Citing Your Sources
Below are some commonly asked questions related to citing your sources and avoiding plagiarism. We have provided answers, explanations, and links to further information.
How do I put together a citation?
There are several different formats for putting together a citation. The two most common are MLA and APA. Check with your instructor be sure which is required of you.
Resources for MLA - Modern Language Association
Resources for APA - American Psychological Association
Other Citation Formats:
Still stuck? Bring your sources to the library and get help from a librarian, or from a professional tutor at the Writing Center.
---
Are there any tools to help me with citations?

Why should I cite my sources?
You should cite your sources because otherwise you would be taking credit for ideas that were not your own, otherwise known as plagiarizing. You are stealing someone else's intellectual property.
Many students who plagiarize do so unintentionally, simply because they are not aware that what they are doing is, in fact, plagiarism.
Unintentional or not, plagiarizing does have its consequences, and those consequences are generally left to each instructor to determine.
Why is it wrong to plagiarize?
When you or someone else creates an original work, whether it be a research paper, a poem, a song, or a screenplay, that work is copyrighted (so long as it is in some tangible format, e.g., on paper, on a disk, etc.). To understand more about copyright protections under the law, try the following resources:
A copyrighted work is generally protected for 70 years after the death of its creator, so that only the creator (or the creator's family) can benefit or make money from his/her creation. If not for copyright protection, you could write a screenplay and submit it to a studio, and that studio could use your screenplay to produce a film without consulting or compensating you.
What do I need to cite?
Anytime you borrow a specific fact, idea or opinion from a source, you need to cite that source.
Anytime you quote directly from a source, even if you don't quote an entire sentence, you need to use quotation marks and cite the source.
Anytime you paraphrase or summarize from a source, you should also cite that source.
Even if you paraphrase a sentence from one of your sources and cite it, you may still be plagiarizing. When you paraphrase, you need to do more than substitute a few of the author's words with your own. See these examples of Successful and Unsuccessful Paraphrases.
Try the following resources for more information about quoting, paraphrasing, and summarizing:
Anytime you find an image or graphic on the Internet and use it in your paper or presentation, you need to cite the source of that image.
What don't I need to cite?
If something is common knowledge, then you do not need to cite it (unless you quote directly from a source). Say, for instance that you knew that Abraham Lincoln was the United States' 16th president before doing your research on him. The fact that Abraham Lincoln was our nation's 16th president is common knowledge. The fact that he was president from 1861-1865 is also common knowledge.
You may also consider factual information to be common knowledge if you've found it within 4 or 5 readily available sources.