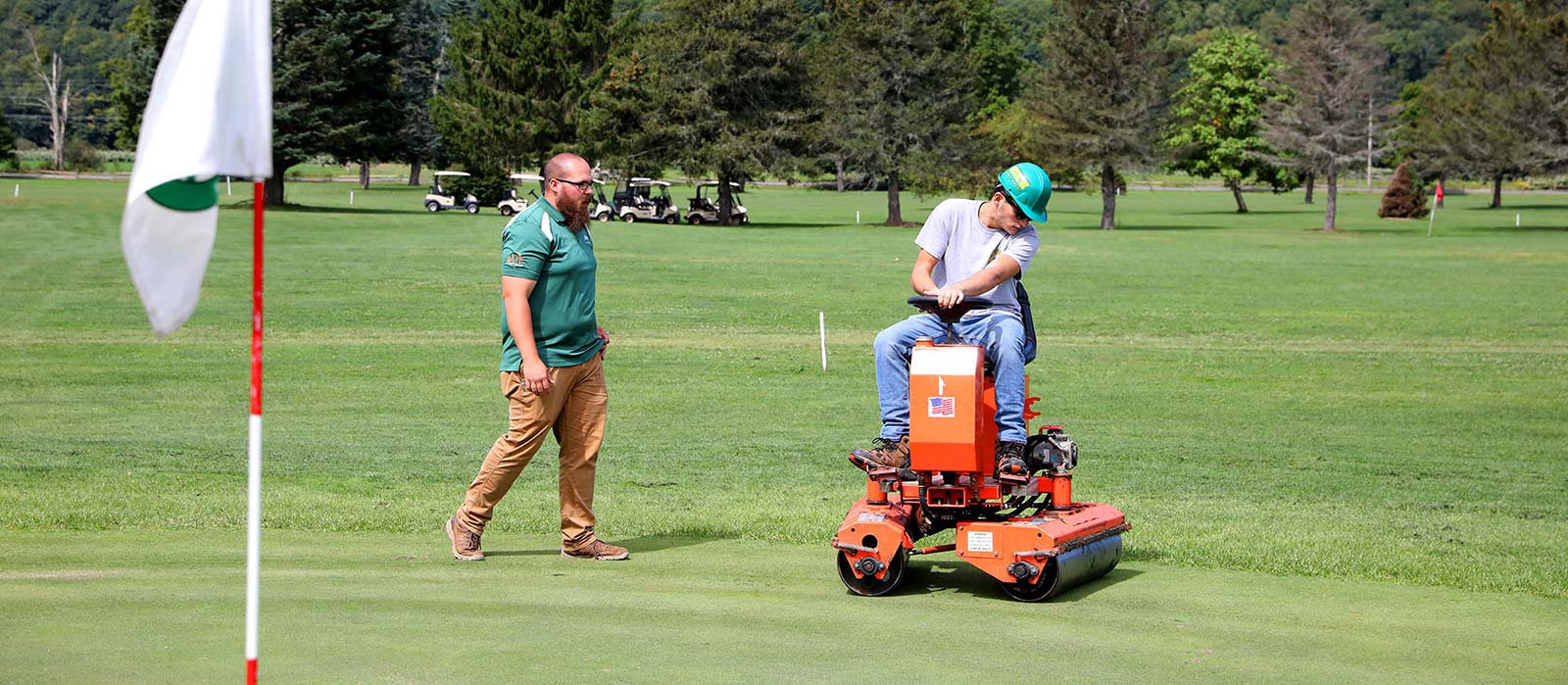 Golf and Sports Turf Management
Turf Management Scholarships
All scholarships are available to full-time students enrolled in the specified program major and students must meet the following criteria:
Must successfully complete at least one semester in the designated academic major/program.
Must have a minimum GPA of 2.5; some scholarships require a 3.0 on 4.0 scale.
Recommendation from a faculty member within the academic program/major.
Recommendation from a practicing professional in the field of study.
For some scholarships, proof of financial need may be required.


Scholarships include:
Adirondack Golf Course
B. Scott Clark Endowment
Bill Carson Memorial Scholarship
Charles K. Mruk Scholarship - offered by New England Sports Turf Managers Association
Duke Polidar Scholarship
Frank Sgobbo Memorial Scholarship - offered by the New York State Turf & Landscape Association
GardenScape Professional Association - offered by the Genesee-Finger Lakes Nursery and Landscape Association
Golf Course Superintendents of Association of America Scholarship
Long Island Golf Course Superintendents Association Endowment Scholarship
Michael & Stella Fetchko
Morales Family Scholarship Endowment
New York State Federation of Home Bureaus
New York State Nursery and Landscape Association Scholarship
New York State Turfgrass Association Scholarship
Peter Gasparini Scholarship & Bob Case Scholarship - offered by the Central NYS Nursery and Landscape Assoc.
Peter Hahn Memorial Scholarship
PLANET - Professional Landcare Network - multiple individual scholarships
Steven V. Moffett Memorial Scholarship
Turf and Ornamental Communicators Association Scholarship