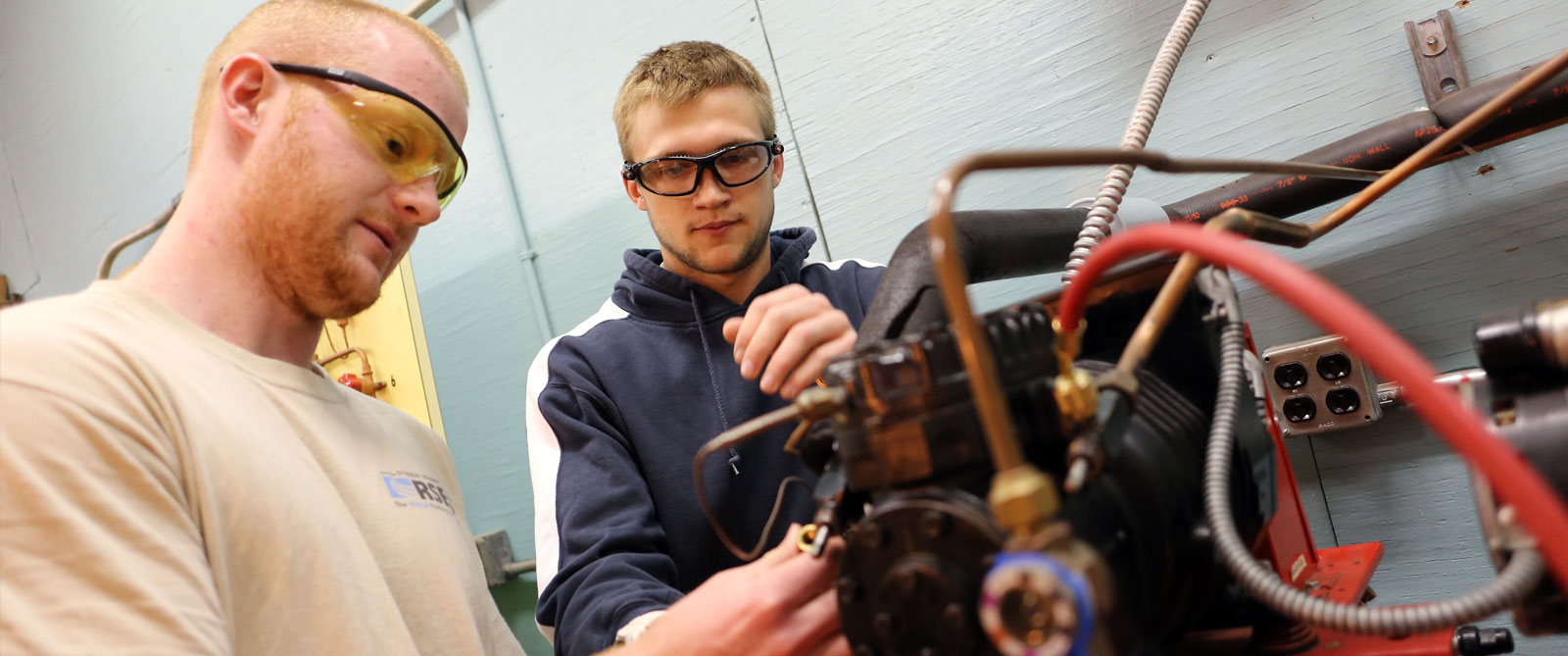 Heating, Ventilating and Air Conditioning
Heating, Ventilating and Air Conditioning (AAS)
An associate degree in the HVAC field prepares you for an entry-level position installing and repairing plumbing, heating, refrigeration, or air conditioning systems in residential, commercial, or industrial settings. HVAC is a diverse field, with applications ranging from temperature and air quality control to transporting food and medicine.

As one of the few colleges in the Northeast affiliated with the Refrigeration Services Engineers Society, you'll learn from experienced HVAC professionals.
Program Highlights
Valuable connections. Our partnership with the Refrigeration Services Engineers Society (RSES) means you'll study with experienced HVAC professionals.
Excellent job prospects. 100 percent of our graduates who seek work in the HVAC field are employed, with a starting salary of $40,000 to $50,000.
Hands-on experience in our specialized labs and community projects.
Career Opportunities
Service contractor for residential heating and air conditioning systems
Technician for commercial refrigeration systems
Designer and installer of air conditioning and refrigeration systems
Heat pump technician
Energy systems manager
Plumber's apprentice
Mechanical technician
Construction technician
Popular Bachelor's Degree Opportunities at SUNY Delhi
Recommended Admissions Requirements
75 High School GPA with a Regents Diploma or 2.0 Cumulative Transfer GPA
Completed Coursework in Algebra and Geometry; Algebra 2/Trigonometry Recommended
Curriculum
SUNY Curriculum Code: 1486