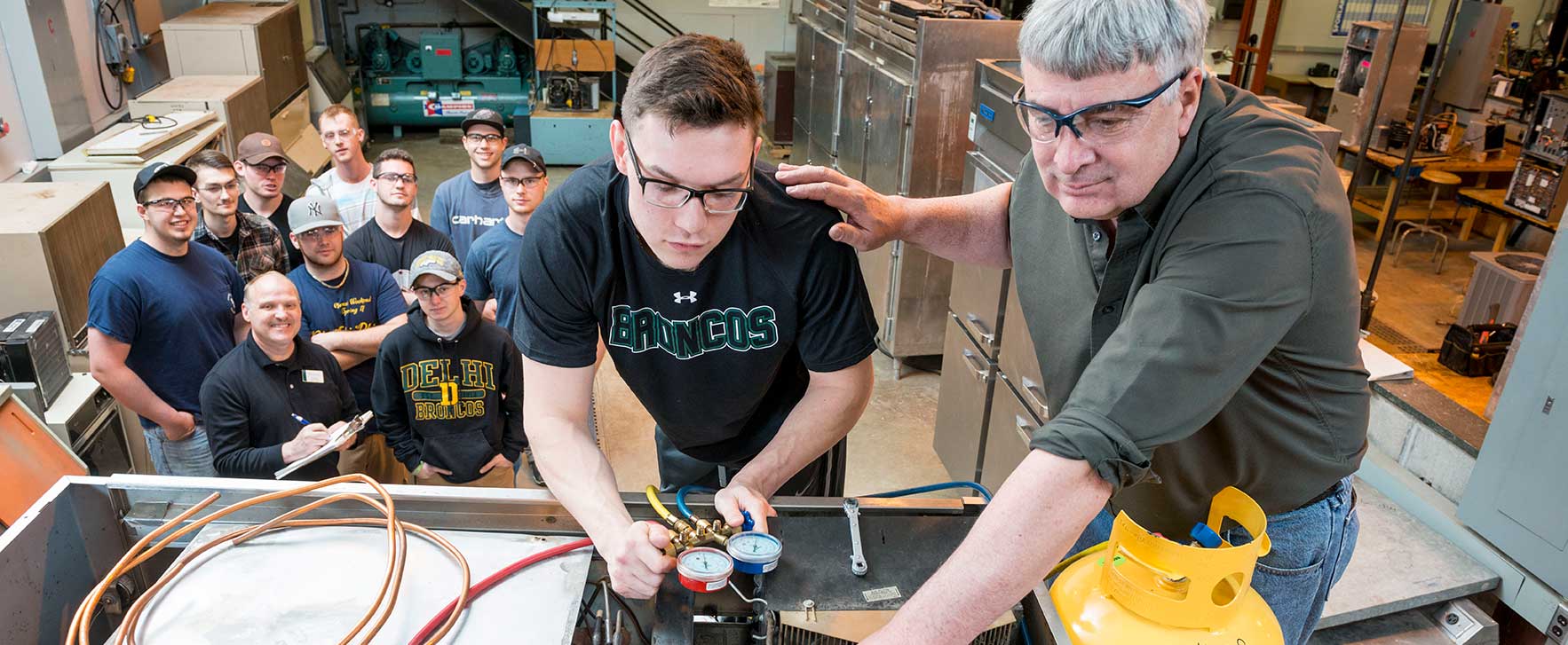 Refrigeration and Instrumentation
Refrigeration and Instrumentation (AOS)
Learn a valuable set of skills to apply in a variety of fields with our two-year Refrigeration and Instrumentation degree program.

The program prepares you for well-paying jobs with construction contractors, electronics manufacturers and companies that manufacture cooling systems. You might install and repair supermarket refrigeration systems, work with digital temperature control systems or maintain refrigerated ocean containers as they carry products around the globe.

With hands-on classes, students will learn to diagnose residential and commercial refrigeration and heating systems, observe the National Electric Code, use programmable logic controllers, and learn all aspects of servicing, troubleshooting, installing and manufacturing refrigeration systems.
Program Highlights
Train in the old-style apprenticeship approach, with plenty of time to practice your skills, take systems apart and put them back together.
Work in the lab and on real-world projects with community partners.
Five years after graduation, our alumni earn an average of $58,700. With more experience, you could work your way up to a six-figure salary.
Career Opportunities
Service contractor for residential heating and air-conditioning systems 

Technician for commercial refrigeration systems 

Designer and installer of air-conditioning and refrigeration systems 

Heat pump technician 

Energy systems manager
Recommended Admissions Requirements
73 High School GPA with a Regents Diploma or 2.0 Cumulative Transfer GPA
Completed Coursework in Algebra; Geometry and Algebra 2/Trigonometry Recommended
Curriculum
SUNY Curriculum Code: 1160