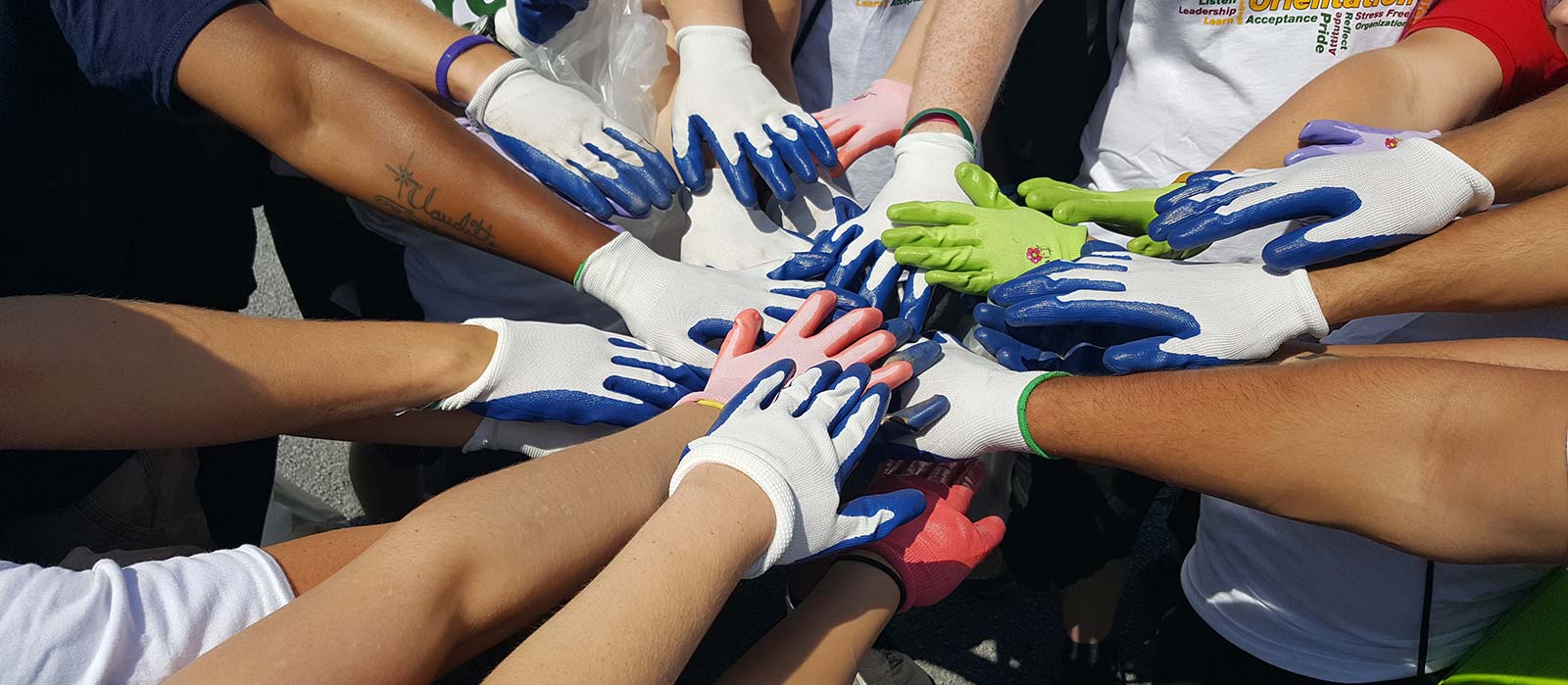 Graduation Awards
Graduation Awards
Congratulations to the 2018-2019 Award Winners!
Every time you perform community service, whether as an individual, as part of an organization, or for a class, it gets recorded when you log your hours at the OCCE. Whatever amount of service you perform, it all can be recorded on your co-curricular transcript. All students graduating with a certificate, an associate's or bachelor's degree are eligible, based on the number of community service hours completed, to receive additional recognition with a Community Service Leader Award. The Community Service Leader levels are Merit (bronze), Excellence (silver), and Distinction (gold).
Community Signature Awards
Aspiring Community Champions
Devon Adams
Alex Brown
Dominic Croce
Kandice Drysdale
Ryan Ford
Na'Imah Johnson

Community Champions
Justine Coapman
Wyatt Dates
Olivia Possemato
Caroline Severe
Mia Tucker
Club/Organization of the Year
New York State Association of Veterinary Technicians
Community Partner of the Year
Heart of the Catskills Humane Society
Service above Self Award
Christina Viafore
Nicholas J. Lane
Leader of Merit
Certificate
Jordan W. Kasian
Brian S. Meszaros
Matthew M. Sweeney


Associate's
Ryan C. Ali
Dawn M. Angevine
Da'Ron M. Bartholomew
Gireidy Bera
Gyselle Bera
Randy E. Blinn
Carley A. Casio
Josephine V. D'Aquino
Katie M. Dillon
Kimberly F. Dilone
Emily Estevez
Elizabeth R. Ganci
Matthew E. Iannuzzo
Joshua Johnson
Ashley C. Kennedy
Yiannis G. Kremmydas
Thomas W. Martinez
Gregory M. May
Anthony J. Melchione
Lauren J. Merritt
Brianna K. Muller
Anna X. Munley
Madison P. Osuna
Nicholas Policastro
Yamilex Ramos
Madeline Romero
Zachary R. Van Leuven
Jagger M. Vera
Xiao Tong Wen
Steven Wichick
Alexandria F.Willard


Bachelor's
Dominic Artuso
Sade A. Callender
David J. Howard
Thomas A. Kraft III
Cullen N. Roach Jr.
Daniel J. Rypl
Sean P. Walpole
Tiffany M. Ward
Leader of Excellence
Certificate
Zachary R. Van Leuven
Steven Wichick


Associate's
David J. Howard
Kayla M. Wood


Bachelor's
Leader of Distinction
Associate's
Peter M. Blayne
Marsala F. Bono
Genevieve J. Fanfan
Mikayla R. Luby


Bachelor's
Peter M. Blayne
Genevieve J. Fanfan
Daniel J. Hess
Nicholas J. Lane
Jillian L. McCarthy

Haven't gotten involved in community service yet? Then come join us! Visit the O'Connor Center for Community Engagement, 217 Farrell Student and Community Center, or call 607-746-4781. You can make a difference!