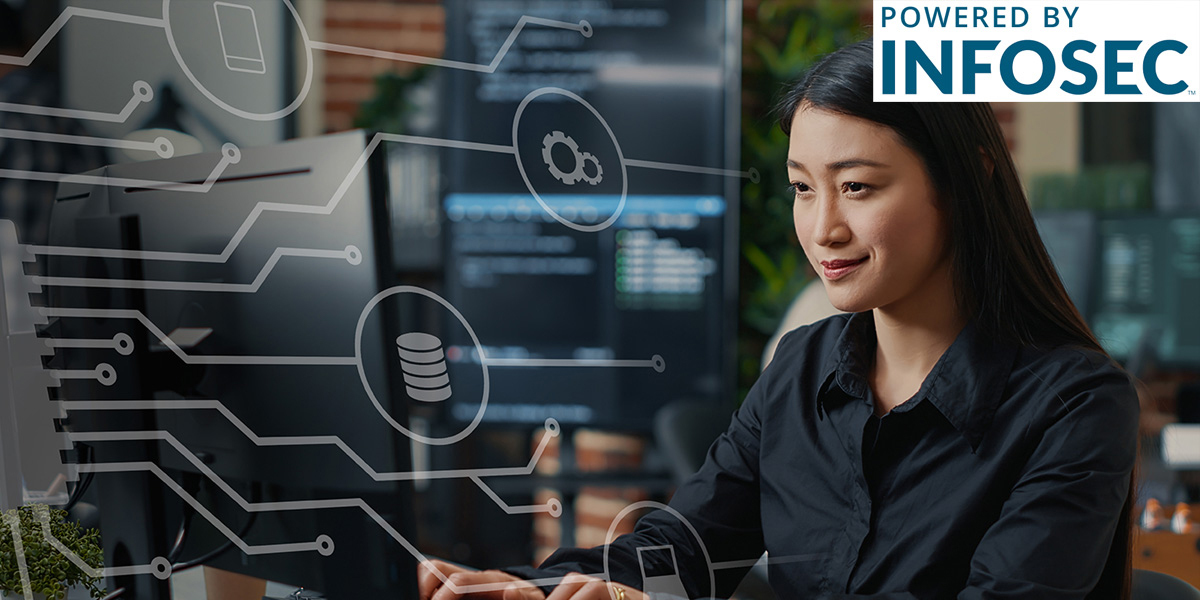 IC3 Digital Literacy GS5
GES2099
Earn IC3 Digital Literacy Certification Online
The Internet Core Competency Certification (IC3) is designed to ensure and assess digital literacy in the fast-changing Information Age. The Global Standard 5 (GS5) version of the certification tests digital literacy in three key areas: Computing Fundamentals, Key Applications and Living Online. Designed around the learning objectives for the GS5, this 100% online course prepares you to take and pass the IC3 Digital Literacy GS5 exam sequence. Course enrollment includes an optional prepaid voucher to cover the cost of the GS5 exam series.
Job Outlook for IC3 Digital Literacy GS5
According to PayScale.com, IC3 Digital Literacy certification holders earn, on average, $17.54 per hour, or around $35,000 per year. Among over 63 job titles associated with the IC3, positions like Inventory Coordinator ($18.000 per hour), Purchasing Assistant ($16.00) and Systems Administrator ($26.00) are among the highest-paid.
Career site Indeed.com surveyed over 200 IC3 certification holders and found that 67% undertook the certification to "help my career progression." 47% said IC3 helped them get a job and 44% indicated that IC3 helped them earn more money. Fully 93% said they would recommend that a friend or family member earn their IC3 certification.
IC3 Digital Literacy FAQs
WHAT IS "DIGITAL LITERACY"?
According to the American Library Association, digital literacy is "the ability to use information and communication technologies to find, evaluate, create, and communicate information, requiring both cognitive and technical skills." Recognizing the scope of and constant change in the digital environment, the IC3 certification represents a global standard that enables certificate holders to remain relevant in the complex and ever-shifting digital landscape.
WHAT DO THE IC3 EXAM COMPONENTS COVER?
The IC3 Digital Literacy exam series covers:
Computing Fundamentals, which ensures a foundation-level understanding of computer hardware, software, operating systems, peripherals, and troubleshooting. The GS5 version of the exam also includes Mobile Device and Cloud Computing concepts.
Key Applications, which covers the most common features of the world's best spreadsheet, word processing, and presentation applications. The GS5 version of the exam series includes an app culture segment that covers how to obtain and maximize the use of some of today's most popular apps.
The Living Online exam measures a candidate's ability to thrive in an increasingly mobile, networked work environment. It covers using the Internet for professional work in order to maximize communication, education, collaboration, and social interactions safely and ethically. The GS5 release includes modules for social media, calendaring, streaming, and online conferencing elements.
Course Objectives
Upon completion of PCIC3A-GS5-Computing Fundamentals, you will demonstrate a foundational understanding of computing including computer hardware, software, operating systems, peripherals, and troubleshooting.
Upon completion of the four PCIC3B-GS5-Key Applications courses, you will demonstrate intermediate-level word processing, spreadsheet, and presentation skills and demonstrate familiarity with the common features of all applications.
Upon completion of PCIC3C-Living Online, you will demonstrate the skills required for using the Internet to communicate and collaborate in a safe and ethical way.
Successful completion of the PCIC3-GS5 courses will prepare you to pass the three IC3 GS5 exams and receiving IC3 certification.
Prerequisites and Requirements
There are no prerequisites to taking this course. However, you will need a basic understanding of computer usage and access to the Internet.
Curriculum
The course curriculum follows the learning objectives for each of the three GS5 exams:
Computing Fundamentals
Key Applications
Living Online
Instructor
David Iseminger
David Iseminger is an author and technology veteran, with expertise in computing, networking, wireless and cloud technologies, data and analytics, artificial intelligence, and blockchain. While with Microsoft, David worked on early versions of Windows and its core networking infrastructure, and on transmission protocols, security, data visualizations, and multiple emerging cloud technologies. David is passionate about education, serving as a School Board director for over 10 years, advocating at state and federal levels for increased learning standards, and has taught over 40,000 students through multiple technology courses. He has an awarded patent in Artificial Intelligence (AI) object detection and social posting methodologies and is the founder and CEO of the blockchain company that created IronWeave, the unlimited scale blockchain platform, based on his patent-pending blockchain innovations and inventions.
Registration and Enrollment
This course is 100% online. Start anytime.
To enroll via Project Excite please fill out the H-1B Grant Form and email continuinged@delhi.edu with your course selection.