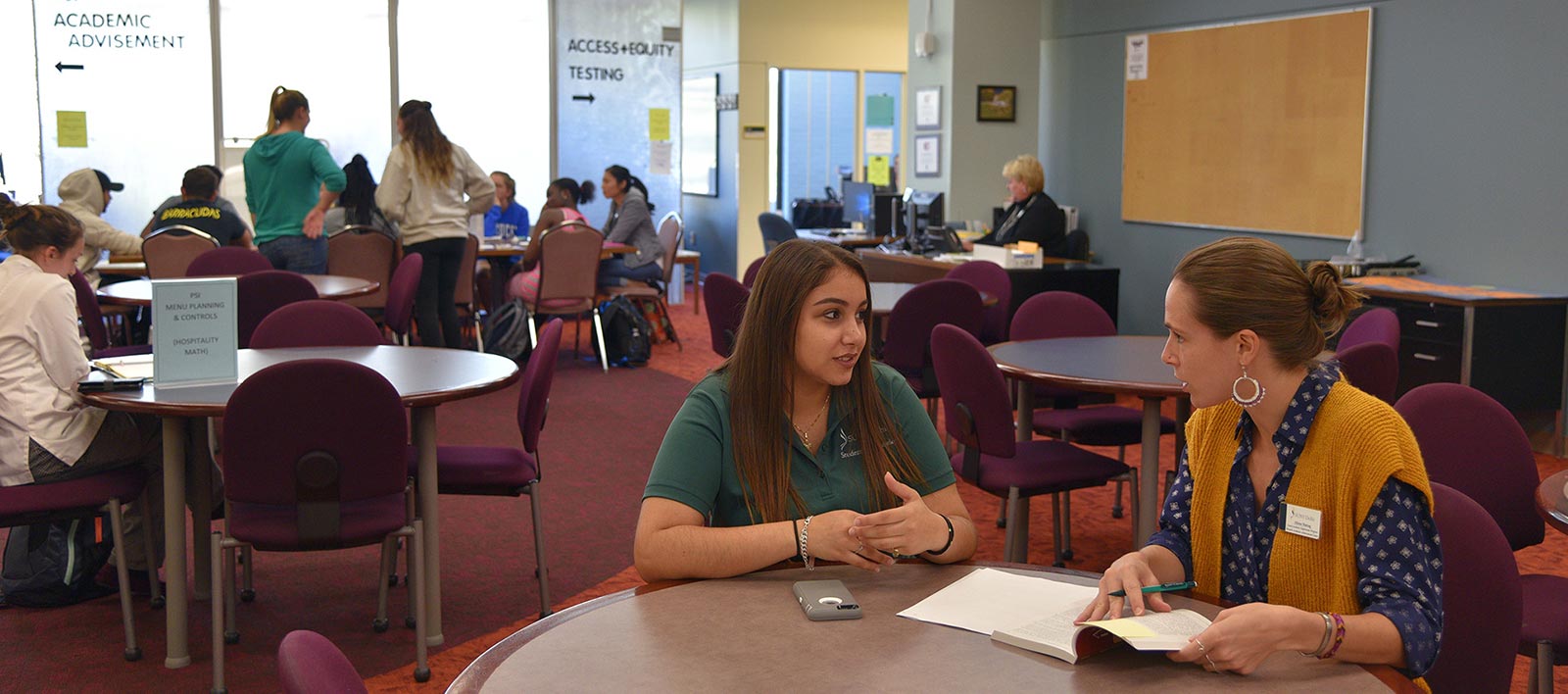 Information for Faculty
Information for Faculty
Advising Link
Advisor Roles and Responsibilities
Inform students of the nature of the advisor/advisee relationship.
Help students define and develop realistic educational/career plans.
Assist students in planning a program consistent with their abilities and interests.
Interpret, provide rationale for, and adhere to institutional policies, procedures, and requirements.
Approve all designated educational transactions (e.g., scheduling of courses, drops and adds, withdrawals, changes of major, waivers, graduation requirements, etc.).
Increase students' awareness of educational resources available to them for remediation, academic assistance, and other needs.
Assist advisees in identifying career opportunities.
Monitor progress toward educational/career goals.
Discuss and reinforce relationships between the instructional program and the student's career choice.
Refer students when academic, attitudinal, attendance, or other personal problems require intervention by other professionals.
Maintain an advising file for each advisee.
Request reassignment of advisee to another advisor, if necessary.