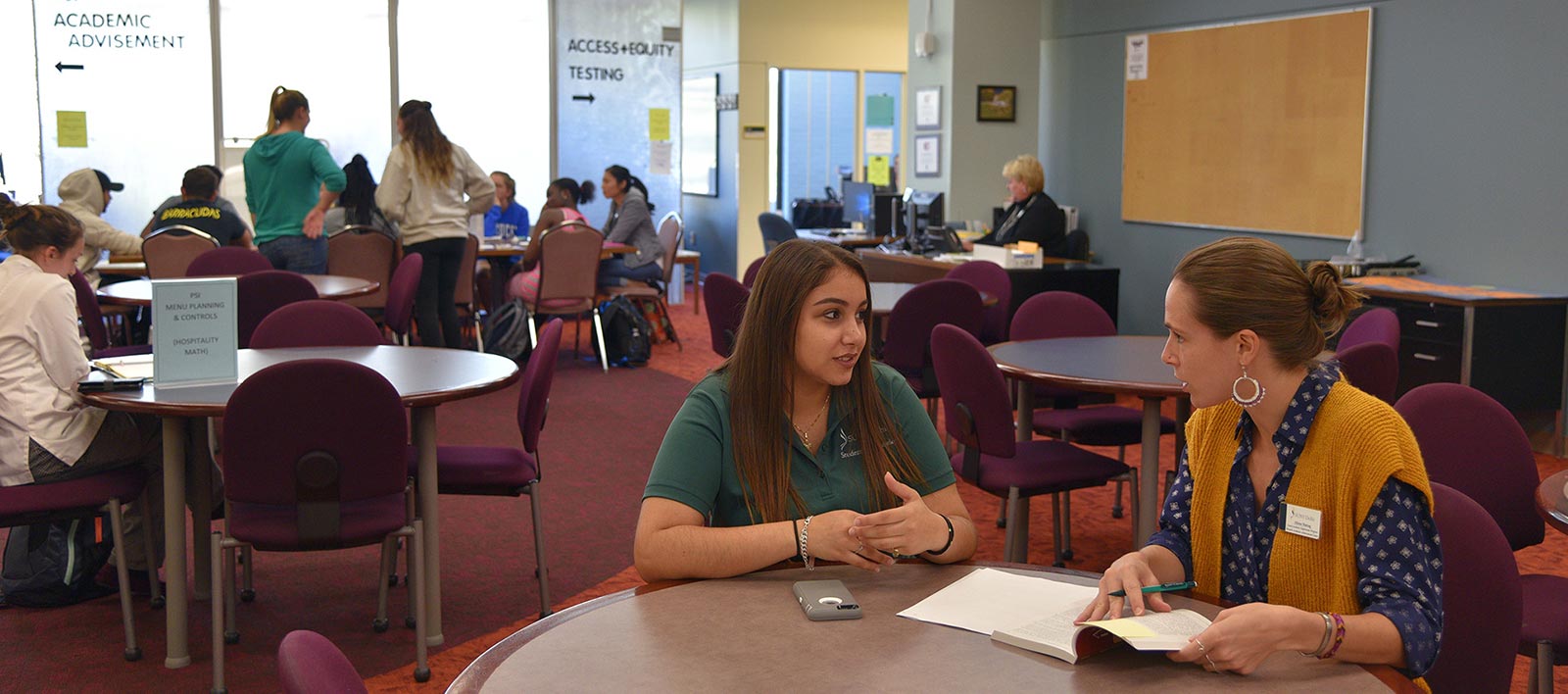 Student Information
Student Information
How to view your schedule on Bronco Web
Important Resources
How to work with your advisor

When you were admitted to SUNY Delhi, you were assigned to an advisor for both educational and vocational guidance and advising. Since your advisor is responsible for counseling a group of student advisees, the following suggestions are offered to help enhance your experiences with your advisor:

| You should... | Your advisor should... |
| --- | --- |
| Contact and keep in touch with your advisor through email, phone calls and appointments. | Post office hours. |
| Make and keep appointments, or call if it is necessary to change or cancel an appointment. | Keep appointments, or call if it is necessary to change or cancel an appointment. |
| Visit your advisor with specific questions in mind. | Provide accurate and specific information. |
| Visit your advisor with necessary materials, (pens, pencils, forms, schedule of courses, etc.) | Have on hand resource materials (student PINs, SUNY Delhi Catalog, Academic Policies Handbook, etc.) |
| Ask about other sources of information. | Suggest other sources of information. |
| Be open concerning schoolwork, study habits, academic progress, etc. | Listen to you and assist or refer you to someone who can help you solve your concerns. |
| Meet with your advisor to double check your progress and course selection. Build a schedule free of time conflicts. | Work with you to ensure you are making appropriate progress. |
| Make decisions concerning careers, choice of majors, selection of courses. | Suggest options concerning careers, choice of majors, selection of courses. |
When to see your advisor
Become familiar with your advisor's office hours and schedule.
Whenever possible, call or email your advisor to make an appointment rather than dropping in without an appointment.
If is is necessary to drop in without an appointment, try to do so at a time when your advisor is available and allow plenty of time to see your advisor.
Because the first week and last two weeks of each semester are the busiest for your advisor, schedule longer conferences during the middle part of the semester.
If you are enrolled in your LAST YEAR at SUNY Delhi, you must complete a Petition to Graduate form as well as a Degree Works Evaluation and turn them into the Registrar's Office in order to be on the graduation list. Remember, it is ultimately the student's responsibility to ensure that all requirements for graduation are met.
Student responsibilities in the advisement process
Be prepared. Have the necessary forms, ideas of the kinds of courses you will need and a list of alternatives.
Be knowledgeable about policies, procedures and requirements. They are listed in a variety of sources (e.g., Degree Works Evaluation, online college catalog, student planner, Academic Policies Handbook (pdf), and curriculum worksheets).
Clarify some of your personal values and goals in advance of the sessions.
Accept responsibility for the decisions to be made.
Become acquainted with your advisor. This will increase the likelihood of meeting your graduation requirements and getting good job references and letters of recommendation.