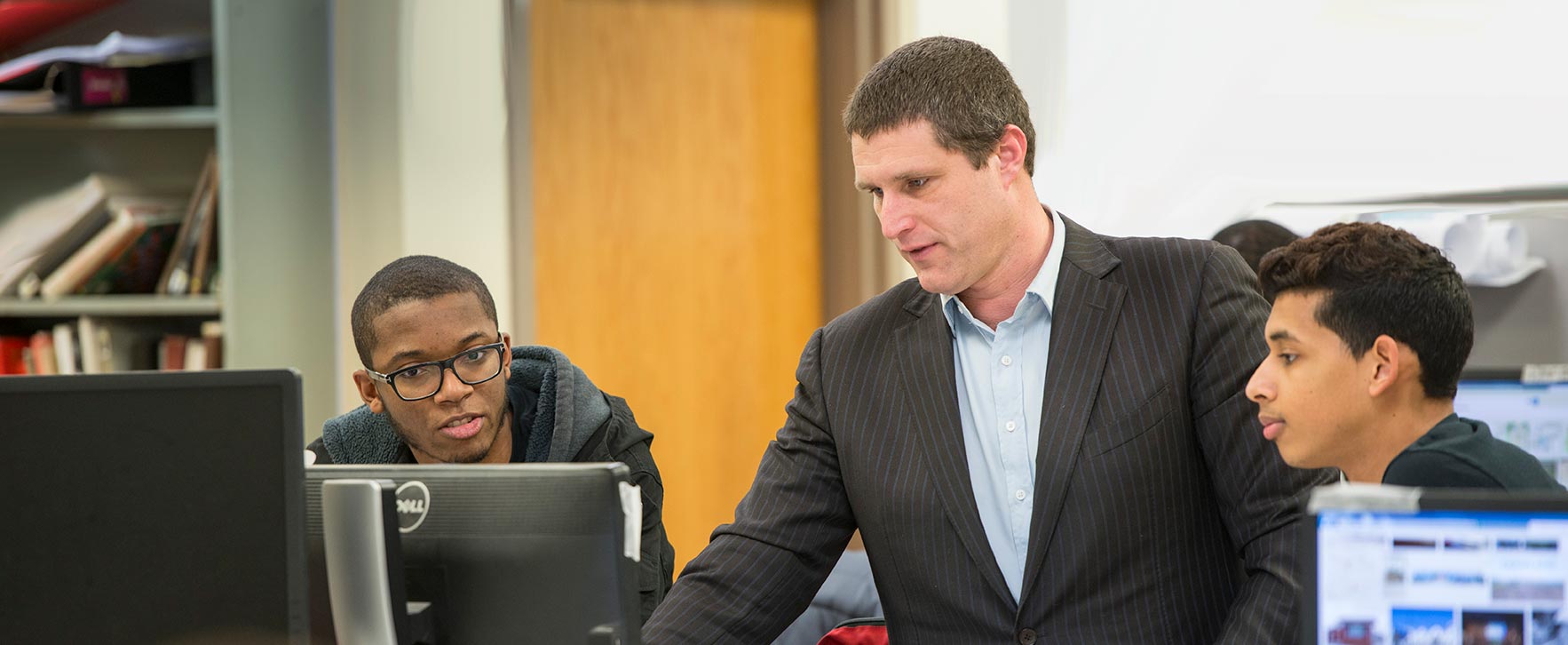 Architectural Technology
Architectural Technology (AAS)
Get the foundation you need to start working in architecture and related fields or to transfer to a bachelor's degree program with our Architectural Technology associate degree program. Equal emphasis is placed on the preparation of detailed residential and commercial construction drawings, on the creative process of rendering and designing buildings, and on the understanding of building methods, materials, structure, and mechanical systems.
Program Highlights
Courses taught by architects, engineers and construction professionals with extensive work experience.
Fully-equipped construction laboratories and drafting studios that are accessible 24/7.
Small class sizes that encourage close interaction with faculty members and peers.
Extracurricular field trips and community service opportunities.
Easy transfer to SUNY Delhi's Bachelor of Technology in Architectural Design and Building.
Career Opportunities
Our faculty maintain broad contacts within the industry regionally, and advise and assist graduates in finding employment. Attractive employment opportunities can be found with:
Construction companies
Engineering firms
Government agencies
Large corporations
Building products manufacturers
Facilities
Fully-equipped construction laboratories and drafting studios that are accessible 24/7
Labs equipped with the latest industry-standard software
Popular Bachelor's Degree Options
Many students transfer after two years to Delhi's BT in Architectural Design and Building through the 2+2 arrangement. Students apply and are admitted to the AAS program and, upon successful completion, can apply for admission to the BT program.
SUNY Delhi graduates have also successfully transferred to nationally known universities such as Cornell University, Rensselaer Polytechnic Institute, Syracuse University, Clemson University, and the New York Institute of Technology.
Recommended Admissions Requirements
75 High School GPA with a Regents Diploma or 2.0 Cumulative Transfer GPA
Completed Coursework in Algebra and Geometry; Algebra 2/Trigonometry Recommended
Curriculum
SUNY Curriculum Code: 0538