Architectural Design and Building
Four-Year Bachelor of Technology (BT) Degree
Put your creative and technical skills to work!
In our Architectural Design & Building program, you'll learn both the creative and technical processes of rendering and designing buildings and preparing construction drawings. You'll gain a deep understanding of how buildings are constructed, from materials to function. Blending architecture with art, design, technology, and construction, our program prepares you to start work at an architectural design firm, or transfer to a Master of Architecture program to become a professional architect.
If you are ready to tackle complex design concepts, this degree is for you! In addition to architectural design courses, you'll learn about structural theory, commercial construction, building codes, sustainable building practices, and more. You'll develop your portfolio with design projects and participate in critical reviews, preparing you to present your work in a professional setting.
The Delhi Difference
Enjoy 24/7 access to our state-of-the-art architecture labs with fully-equipped drafting studios in the newly renovated South Hall building.
Learn from architects, engineers, and other professionals with extensive work experience who still practice in the industry.
Small class sizes allow you to develop strong relationships with your peers and professors.
Our competitive tuition rates combined with top quality instruction and facilities make our program an excellent value.
Take hands-on construction labs and become skilled in technologies such as Computer-Aided Drafting & Design (CADD) and Building Information Modeling (BIM), using the latest industry-standard software like AutoCAD, Revit, and Sketchup.
Enjoy co-curricular field trips and build friendships through the Architecture Club.
Our peer mentors are available to assist you with projects outside of the classroom.
Senior portfolio projects and critical reviews prepare you for presenting your work in a professional setting.
Continue on for a master's degree in architecture or a related field like engineering. Institutions that have recently accepted SUNY Delhi graduates include; Rochester Institute of Technology, Pratt Institute, Philadelphia University, and North Carolina University.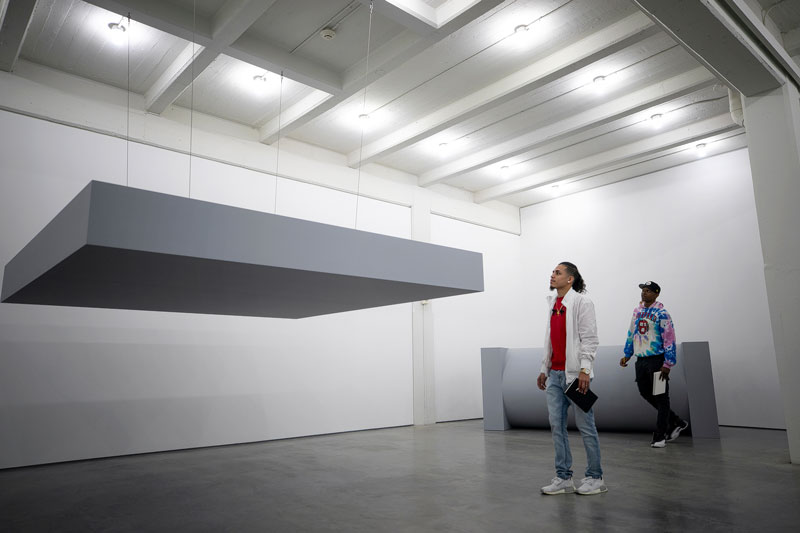 Read about our Architecture Field Trips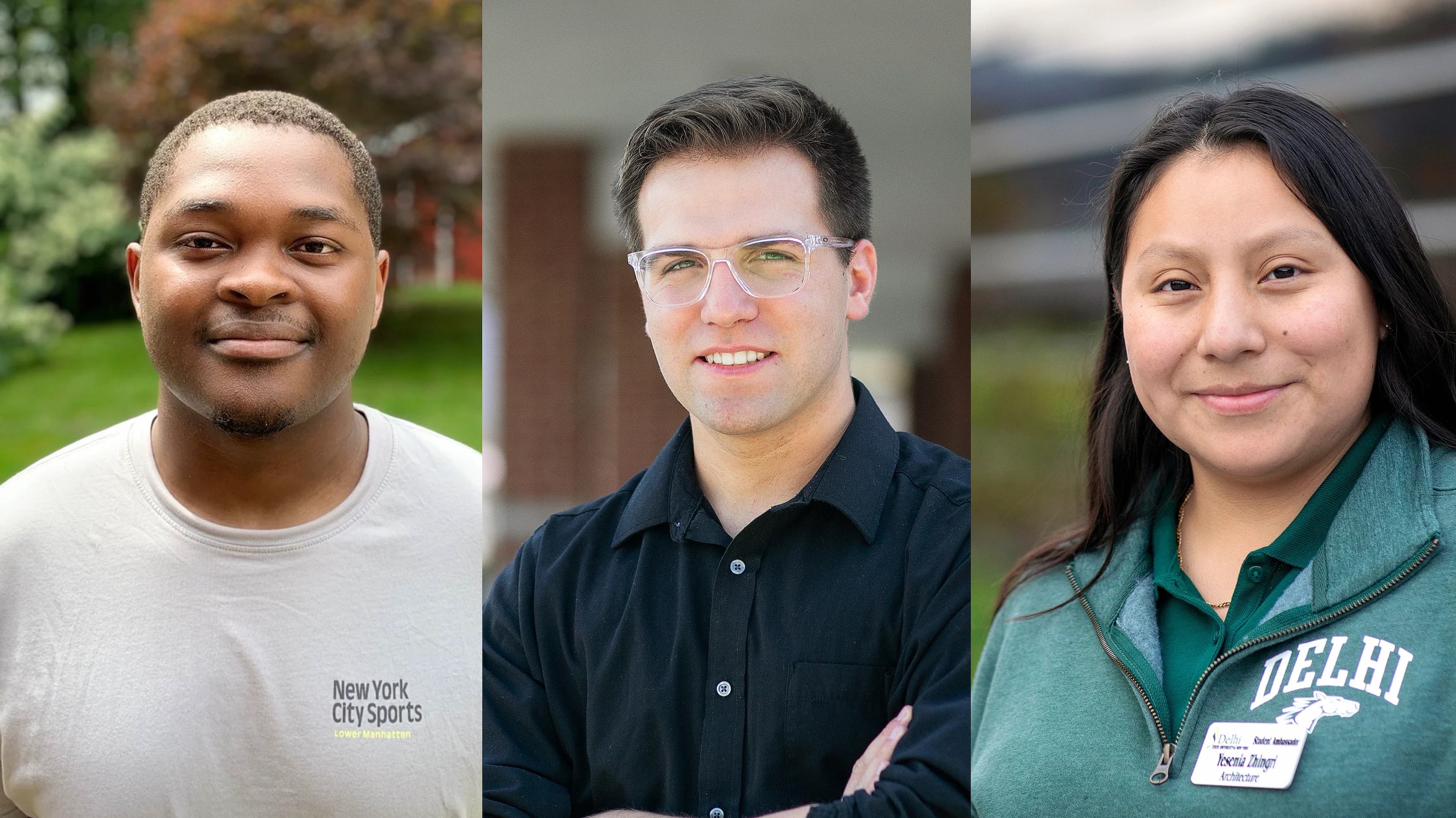 Architecture Students Win Big in Statewide Competition
Collaboration is something I learned and continued to improve during my time at SUNY Delhi. The great support I received from my professors and classmates really prepared me to be successful as a building designer.

Musa Kanneh '18 – Building Designer, CSArch
SUNY Delhi's architecture program is very practical, it's not just theory. We learn about structural theory, steel, concrete, and doing the math for making buildings. It translates better to reality than just making drawings that might not be feasible in the real world.

Lucas Davison '22
What Can You Do with This Degree?
Work for various industries or organizations like architectural firms, construction companies, engineering firms, government agencies, and manufacturers as a:
Architectural designer
Project manager
Estimator
Construction design specialist
Alumni Highlights
Justin Rabjohn '20 – Architectural Designer I, Passero Associates, Rochester, NY
Elise McIntyre '19 – Graduate Student in Civil Engineering, University of North Carolina, Charlotte, NC (still accurate?)
Musa Kanneh '18 – Building Designer, CSArch, Albany, NY
Ryan Rosenthal '14 – Architectural Designer, Antinozzi Associates, Danbury, CT
Cynthia Decker '08 – Digital Outreach Specialist, Historic Jamestowne, Jamestown, VA