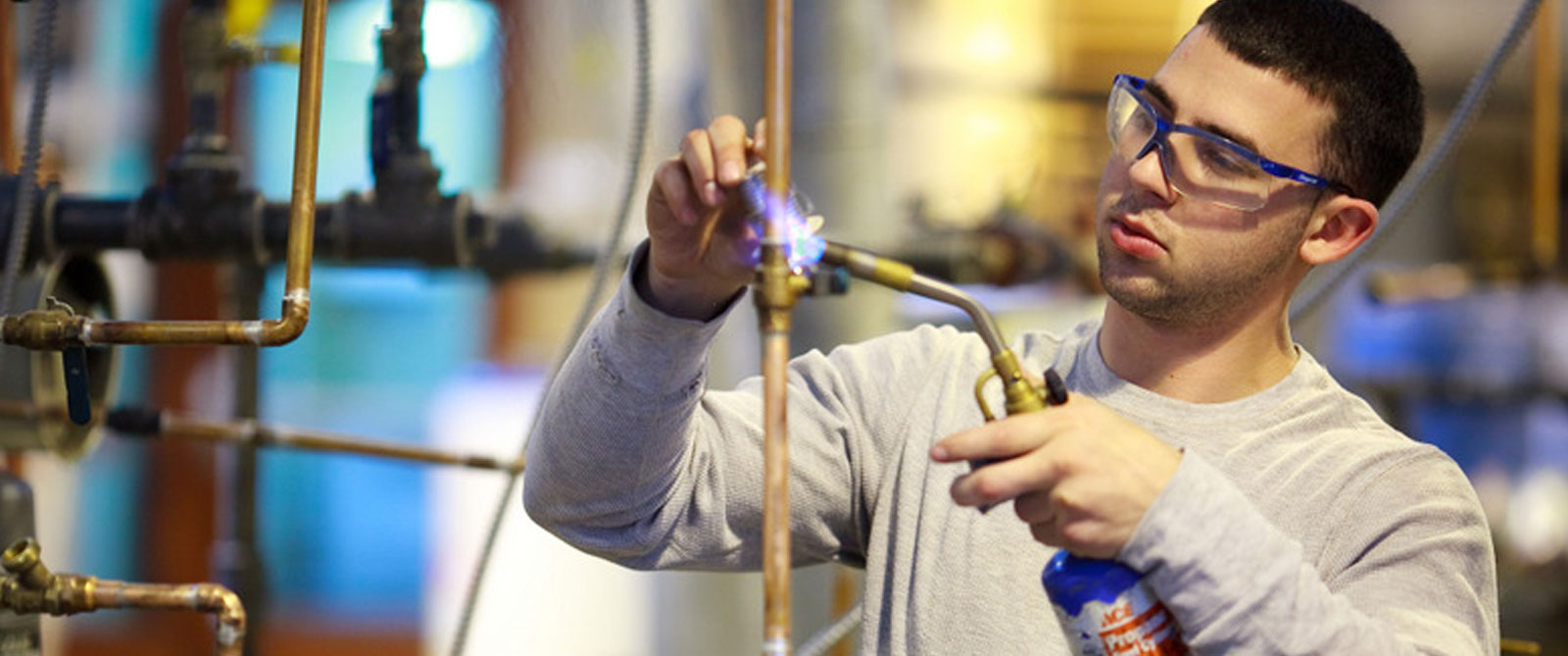 Plumbing and Electrical Instrumentation
Two-Year Associate in Occupational Studies (AOS) Degree
Master skills in two high-demand areas for one rewarding career.
Skilled plumbing and electrical technicians are always in high demand with unlimited possibilities. At SUNY Delhi, you'll learn to install, maintain, and repair electrical, plumbing, and heating systems in residential and light commercial settings with our two-year plumbing and electrical instrumentation degree. You'll learn from experienced faculty in hands-on settings to graduate with the skills and knowledge to launch a successful career.
The Delhi Difference
Our hands-on degree prepares you for a career with abundant job opportunities right out of college!
Learn in our dedicated industry-standard facilities and laboratories where you can replicate real-world installations and repairs.
Our expert instructors have years of experience in the industry.
Small class sizes create a supportive learning environment.
An apprenticeship approach allows plenty of time to practice your skills, take systems apart, and put them back together.
You'll learn to understand and apply the National Electric Code, International Plumbing Code, and New York State Mechanical Code and be qualified to work in any industry that requires electricians on staff.
Gain experience working both in the lab and on real-world projects with our community partners.