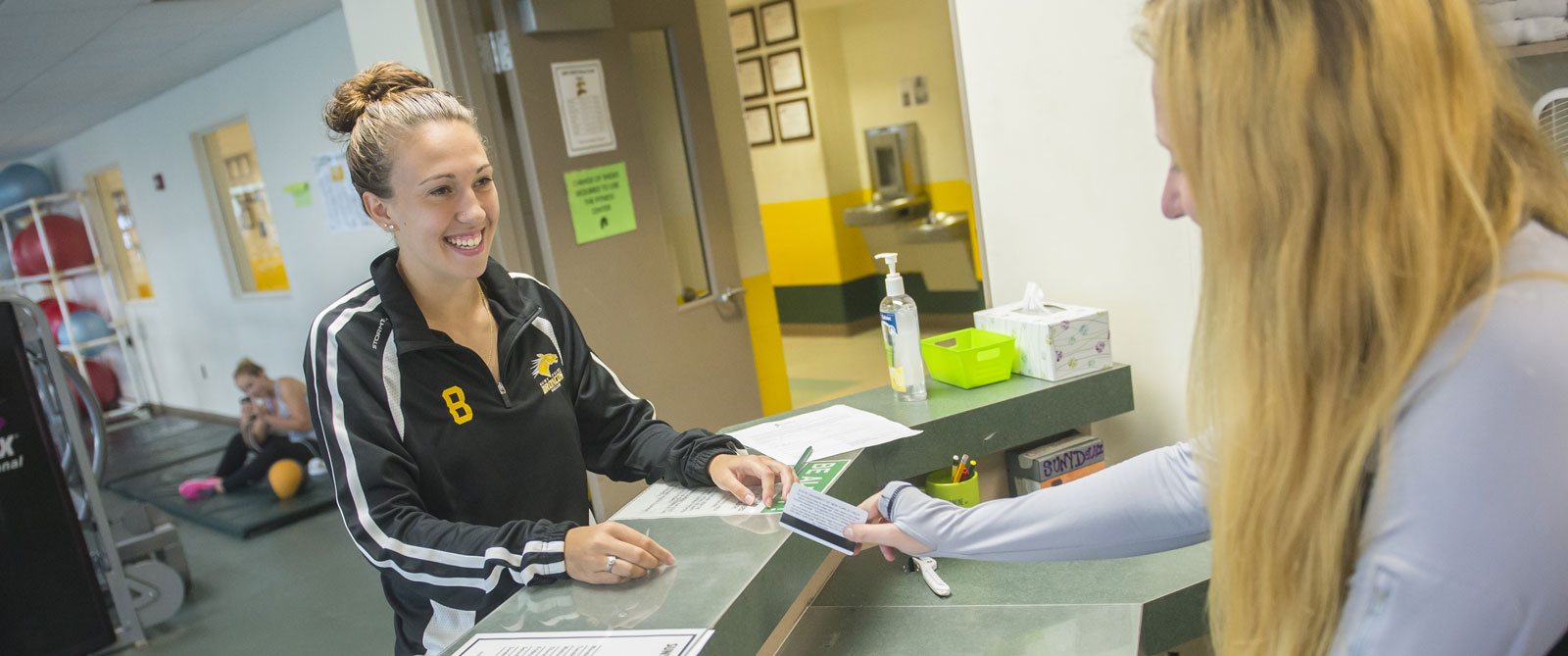 Recreation and Sports Facilities Management
Recreation and Sports Facilities Management (BBA)
SUNY Delhi is one of the few colleges to offer a bachelor's degree in Recreation and Sports Facilities Management, which prepares you for a management position in a sports arena, a state or national park or an adventure sports facility. It also prepares you to run and maintain indoor and outdoor facilities, including parks and sports venues.
You'll gain an understanding of facilities' design and development so you can collaborate on projects with architects and engineers. The program contains two distinct tracks to accommodate your career interest.
Program Highlights
Hands-on experience in real-life situations with community and regional partners
Talented faculty who are experts in their field
Small class sizes (usually limited to 12-24 students) mean more teacher-student interaction and a better learning environment
Career Opportunities
Athletic or Recreation Facility Manager
Event Management
Sports Team Manager/Coach
Sporting Goods Manufacturing/Retailing
Park Management
Outdoor Educator/Outfitter/Guide
Activity Instructor/Director
Recreation Leader
Recommended Admission Requirements
First-Year Students - 75 High School GPA with a Regents Diploma;
SAT scores with a combined reading/writing and math score of 980 or a composite ACT score of 19
Completed Coursework in Algebra, Geometry, and Biology


Transfer Students* - 2.0 Cumulative Transfer GPA
Please note:
These are minimum requirements for admission consideration and do not guarantee admission to SUNY Delhi.
Curriculum
SUNY Curriculum Code: 2533
* After evaluating previous college course work a student may be advised that additional time may be needed to complete degree requirements. Special consideration will be given to those applicants who have extensive professional experience in the field.
Program Links
Student spotlight: Sierra Keesler '20
Rec & Sports Facilities Management Major finds new beginning at SUNY Delhi.