Recreation and Sports Facility Management
Four-Year Bachelor of Business Administration (BBA) Degree
Turn your passion for sports into a career that's in demand!
Our customizable bachelor's degree in Recreation and Sports Facility Management prepares you to manage and maintain athletic and recreation facilities like sports venues, ski resorts, state or national parks, adventure sports operations, and other indoor and outdoor facilities. You'll also gain an understanding of the design and development of facilities, enabling you to collaborate on projects with architects and engineers.
If you want to be in charge of the behind-the-scenes operations of athletic facilities to make sure things run smoothly, this degree is your perfect fit! Expanding on our associate program, you'll take courses in event management, recreation for special populations, budgeting and planning, marketing, strategic management, public policy, and more. A 12-credit internship will complete your studies.
You can tailor your education to your career goals by choosing from two available tracks:
The Sports Management track prepares you for entry-level managerial positions in the sports industry collegiate and professional levels as well as with commercial and non-profit organizations.
The Recreation Management track prepares you for entry-level managerial positions in park management, recreation programming, and adventure sports.
The Delhi Difference
SUNY Delhi is one of the few colleges to offer a bachelor's degree that focuses on managing sports facilities.
Learn from enthusiastic, talented faculty with extensive experience in outdoor recreation, sports programming, aquatics, and more.
Our small class sizes allow you to develop strong relationships with your peers and professors.
Enjoy hands-on learning experiences in our athletic and recreation facilities which include our field house, fitness center, dome, sports fields, swimming pool, and 18-hole golf course as well as off-campus sites.
SUNY Delhi's NCAA Division III athletic department and intramural program offers a high-level, real-world setting to learn about game day management, field preparation, officiating rules, and athletic regulations.
Enjoy easy access to our 50-acre Outdoor Education Center with groomed trails and a stream.
Take field trips to Catskill and Adirondack Parks and the Clark Sport Center in Cooperstown, NY.
Earn your New York State Coaching Certificate along with your degree. You will also complete the requirements to become certified as a Recreational Associate with the National Recreation and Park Association.
A 12-credit internship gives you a head start in gaining valuable work experience and making connections in the industry.
According to the U.S. Bureau of Labor Statistics, job growth for the recreation industry is faster than average through 2029.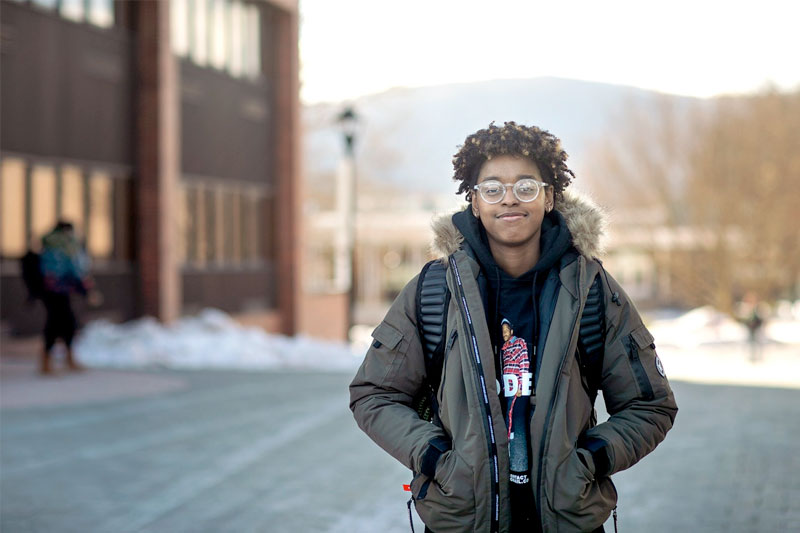 Student Spotlight: Katelyn Lewis '20
The hands-on learning opportunities I had at Delhi gave me a lot of confidence to take on my internship responsibilities. I already knew a lot about working events, lining the field, and scorekeeping. In sports operations and event management classes, I learned what to expect during events and how to be mindful of things like crowd control and safety.

Molly Greene '20
What Can You Do With This Degree?
Athletic/recreation facility manager
Park manager
Event manager
Front office manager for athletic programs or professional sports teams
Sporting goods development/sales
Coach/activity instructor
Recreation director
Alumni Highlights
Ronald Alston '07, Athletic Supervisor, Gloucester County, VA Parks & Recreation
Molly Greene '20, Event Coordinator, USA Softball
Howard Cole, Jr. '13, Account Executive, New York Mets Baseball