Park and Outdoor Recreation
Two-Year Associate in Applied Science (AAS) Degree
Enjoy outdoor adventures for a living!
Join the rapidly growing recreation industry with a degree focusing on outdoor education and camping, adventure programming, and park and recreation management. With our four-season, 625-acre campus as your classroom, you'll be well prepared to work in the recreation industry. You may also continue on to our bachelor's degree in Recreation and Sports Facility Management.
If you love being active in a natural environment instead of sitting at a desk, this program is perfect for you. You'll learn all about outdoor education, programming, wilderness first responding, and more, preparing you to become a leader in the industry!
The Delhi Difference
Our student-run 50-acre Outdoor Education Center is the perfect training ground for planning outdoor programming and managing natural resources.
Enjoy four-season access to the Catskill and Adirondack Parks for learning and playing.
Our small class sizes allow you to develop strong relationships with your peers and professors.
Get the work experience you need through an internship at New York State Parks, the Department of Environmental Conservation, camps, and municipal recreation offices.
Our program offers the opportunity to complete the requirements to become certified as a recreational associate with the National Recreation and Park Association.
Get hired! The outdoor recreation industry generates over 300,000 jobs in New York State alone (7.6 million nationally) as well as $41.6 billion in consumer spending, according to the Outdoor Industry Association. The U.S. Bureau of Labor Statistics projects that the job outcome for recreation workers will grow 10 percent through 2029, which is much faster than average. As more emphasis is placed on the importance of lifelong well-being, more recreation workers will be needed to work with children and adults in a variety of settings.
Continue your studies with our bachelor's program in

Recreation and Sports Facility Management, or take advantage of our

articulation agreement with SUNY Environmental Sciences and Forestry to transfer into a bachelor's program in Aquatic & Fisheries Science, Environmental Studies, and Forest Resources Management, as well as degrees in their Ranger School.
According to the U.S. Bureau of Labor Statistics, the job outlook for occupations in this industry are expected to grow much faster than average through 2029.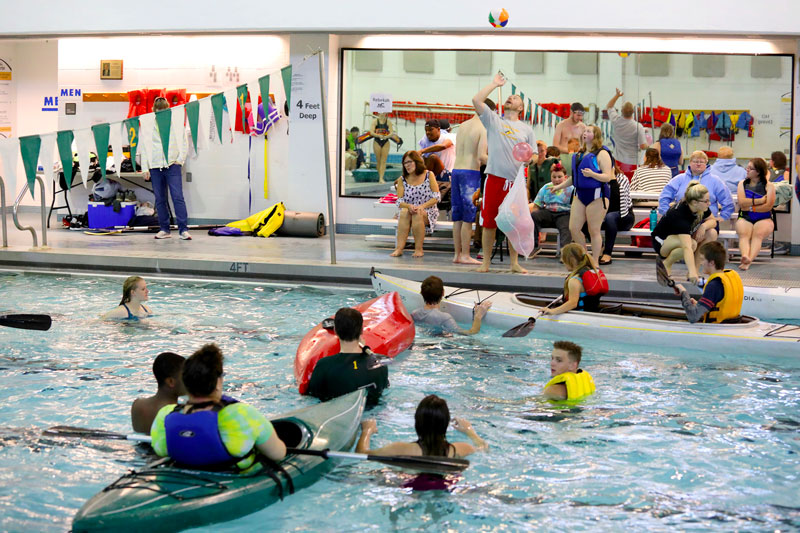 Read About our Adaptive Sports Program
What Can You Do With This Degree?
Outdoor programming manager
Park ranger
Environmental conservation officer
Recreation manager
Camp manager
Outdoor educator
Alumni Highlights
Shauna Powell '12, Recreation Specialist – Mecklenburg County Park & Recreation
Scott Davis '11, District Technician – Montgomery County Soil & Water Conservation District
Jared Woodin '00, Environmental Conservation Officer – NYS Department of Conservation
William Zimmermann '73 – Commissioner of City of New Rochelle Parks & Recreation, New Rochelle, NY