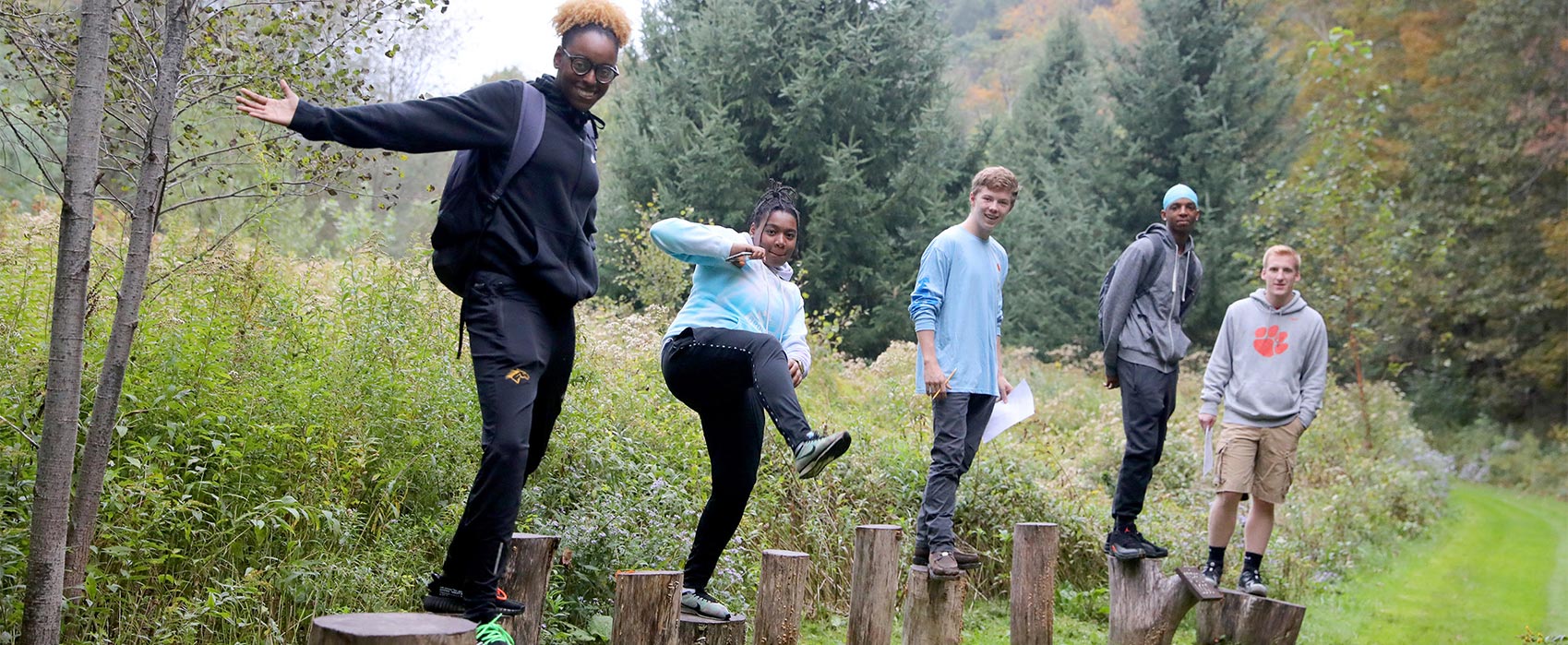 Park and Outdoor Recreation
Park and Outdoor Recreation (AAS)
If you love working outside in a natural environment instead of sitting at a desk, the Park and Outdoor Recreation program is for you. The Park and Outdoor Recreation profession is growing as more people seek physical activity in beautiful settings and you can be a leader in the field. Complete the AAS Degree in Park and Outdoor Recreation and after two years, you can be working directly with other recreation professionals, or you can stay at SUNY Delhi and seamlessly transition into the Bachelor of Business Administration program in Recreation and Sports Facilities Management. Transfer to another baccalaureate institution is also a possibility.
Program Highlights
College-owned, and student-operated, 50-acre Outdoor Education Center serves as our lab.
Learn planning and management of natural resources.
Access to Catskill and Adirondack parks for learning and playing.
Small class environment with lots of hands-on experience and attention.
The Outdoor Recreation industry contributes $41.6 billion in consumer spending and generates 313,000 jobs in New York State alone (7.6 billion nationally).
Complete your summer internship working at a state park, with the Department of Environmental Conservation, or in some other natural setting.
Career Opportunities
Outdoor Educator
Camp Management
Park Ranger
Outdoor Programming Specialist
Natural Resource Management
Environmental Conservation Officer
City Parks and Recreation
Bachelor's Degree Opportunity at Delhi
Recommended Admissions Requirements
75 High School GPA with a Regents Diploma or 2.0 Cumulative Transfer GPA
Completed coursework in Algebra, Geometry, and Biology
Curriculum
SUNY Curriculum Code: 1564