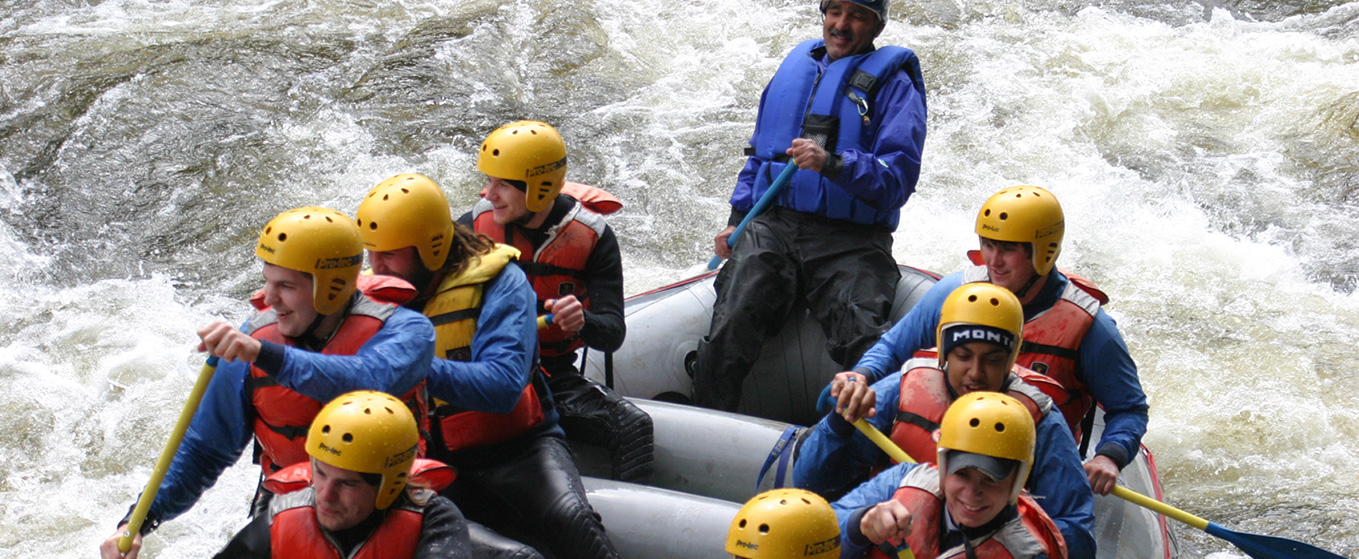 Adventure Recreation
Adventure Recreation (AAS)
If you love playing in the outdoors, then the Adventure Recreation program can help you turn that passion into a career. Join the rapidly growing outdoor recreation industry by way of SUNY's first Adventure Recreation degree. The outdoors is your classroom. Can you hear it calling?
Complete the Associate in Applied Science Degree in Adventure Education, and after two years you can be working directly with other outdoor adventure professionals, or you can stay at SUNY Delhi and seamlessly transition into the Bachelor of Business Administration program in Recreation and Sports Facilities Management.
Program Highlights
The Outdoor Recreation industry contributes $887 billion in consumer spending and generates 7.6 million jobs (313,000 in New York State alone) (*Outdoor Industry Association).
Earn direct college credit through the completion of any National Outdoor Leadership School program.
Nestled in the foothills of the Catskill Mountains, Delhi provides the ideal setting to pursue an Adventure Recreation degree.
Earn nationally recognized certifications that boost your resume, including: Wilderness First Aid, American Red Cross Lifeguarding, Responding to Emergencies CPR/AED/First Aid, and American Canoe Association certifications.
Work at a specialized camp or with a guiding outfitter for your summer internship.
Career Opportunities
Outfitter/Guide (paddling, hiking, skiing, climbing, fishing)
Adventure Program Coordinator/Director
Adventure Based Counselor
Ski Patrol Professional
Ecotourism Operator
Outdoor Leadership
Bachelor's Degree Opportunity at Delhi
Recommended Admissions Requirements
75 High School GPA with a Regents Diploma or 2.0 Cumulative Transfer GPA
Completed coursework in Algebra, Geometry, and Biology
Curriculum
SUNY Curriculum Code: 1563