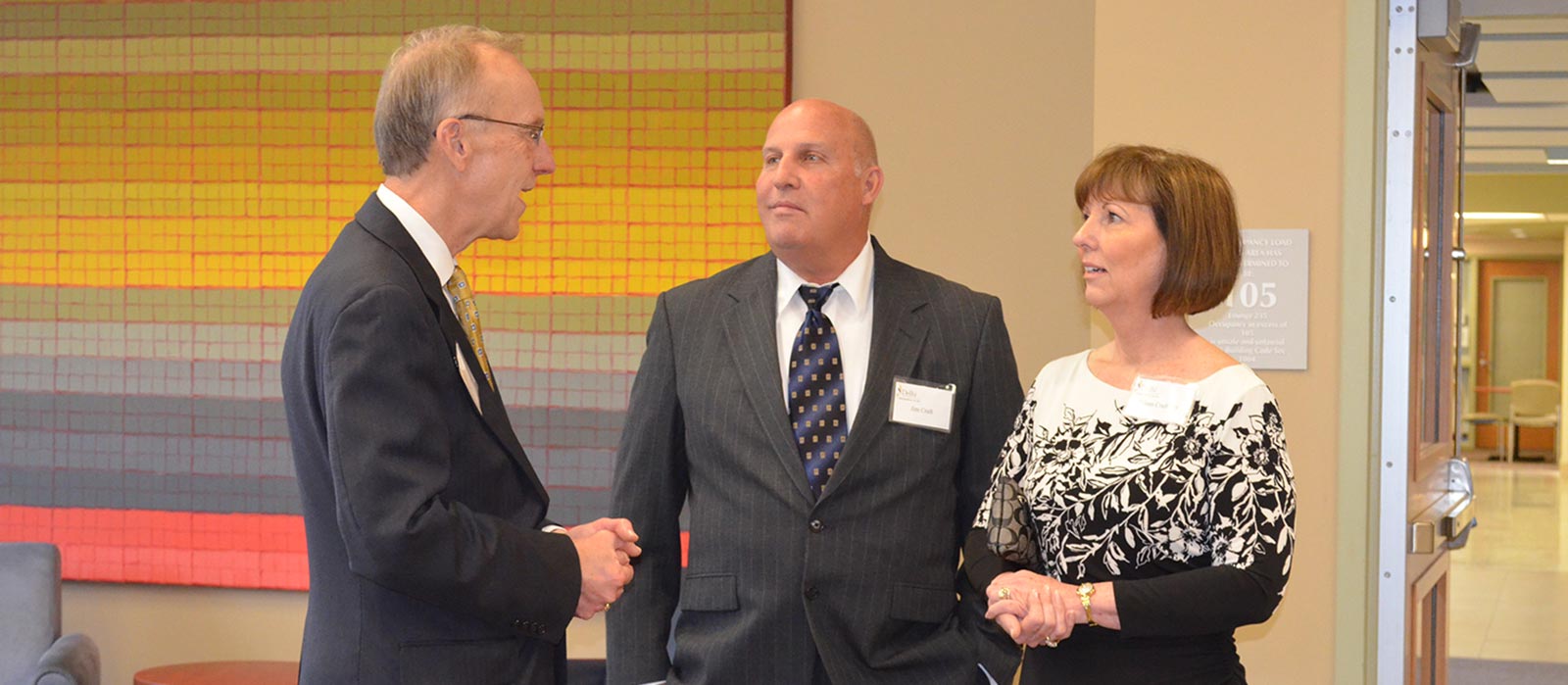 Donor Recognition
Recognition Levels
Every donor who makes a gift to SUNY Delhi helps the college achieve its strategic goals of academic excellence and engaging students for success. Every gift makes a difference and SUNY Delhi and the College Foundation offer a number of recognition levels to honor our generous donors.
Delhi Legacy Circle
Alumni and friends who have made a commitment by including SUNY Delhi in their wills or estate plans are honored with membership in Delhi's Legacy Circle. Through these planned gifts, donors also provide the gift of their example, encouraging others to follow their lead.
President's Circle
Members of the President's Circle provide annual gifts of $2,500 or more to SUNY Delhi to recognize the outstanding leadership provided by our college president.
Heritage Society
The Heritage Society recognizes those who make an annual gift of $1,000-$2,499.
Leadership Circle
Alumni and friends qualify for the Leadership Circle by making annual gifts of $500-$999.
Foundation Society
Members of the Foundation Society demonstrate their commitment to SUNY Delhi through an annual gift of $250-$499.
Century Club
The Century Club recognizes gifts of $100-$249.
Green and White Club
Annual gifts up to $99 offer membership in the Green and White Club.