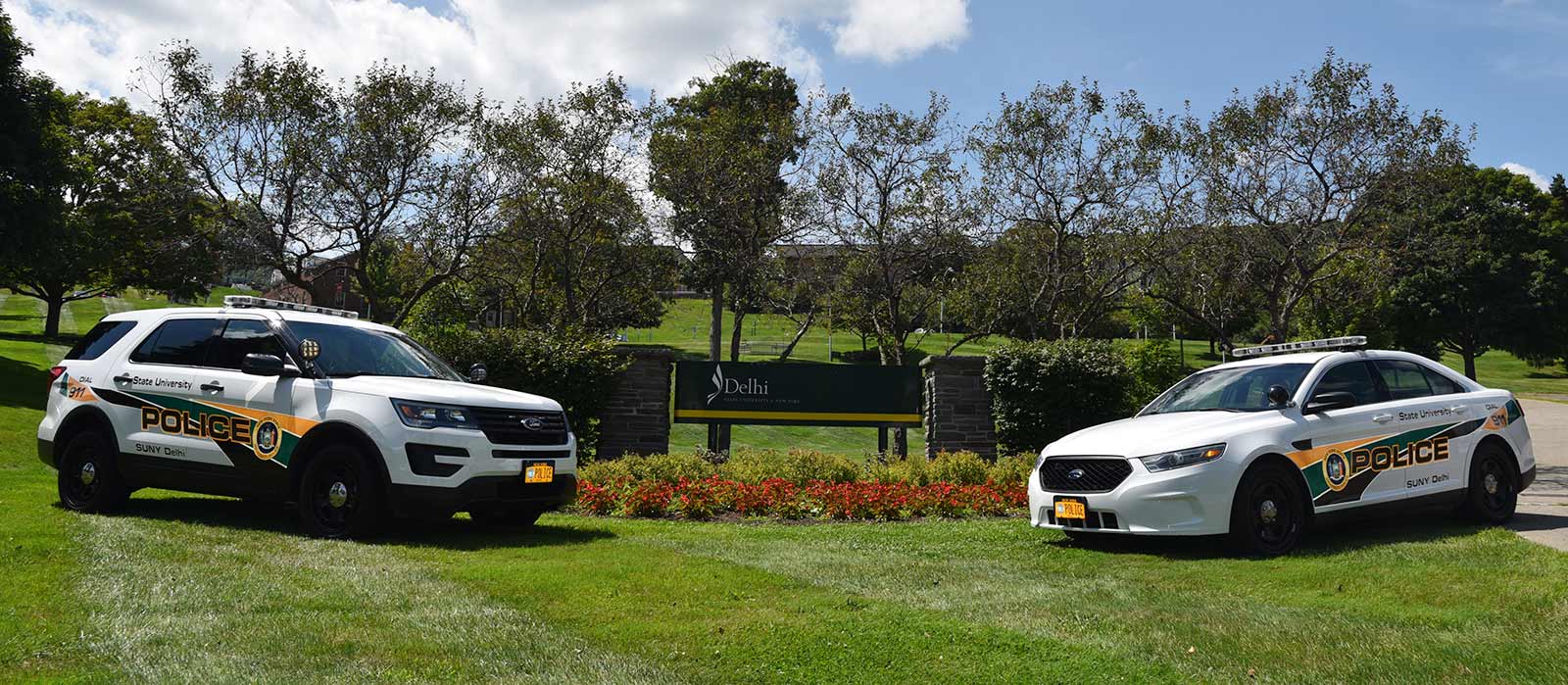 New York State University Police
New York State University Police at Delhi are here to serve the college community.
About Us
Department members are New York State University Police Officers with full police powers.
Officers are on duty 24 hours a day, seven days a week, and they provide foot, vehicle and bike patrols to all areas of campus.
Emergency blue light phones are located throughout campus, and we offer an on-campus 911 emergency number. We also provide vehicle lockout and jump-starting assistance.
The Department practices community policing principles and provides educational crime awareness programs for students.
Mission Statement
The Department´s mission is to fulfill the law enforcement and related community service needs of the entire campus community with the highest degree of professionalism, equity and integrity possible. We assist the college in creating a quality learning environment for students by protecting their rights and freedoms as citizens. We also ensure that the campus is a safe place for those students to pursue their educational goals.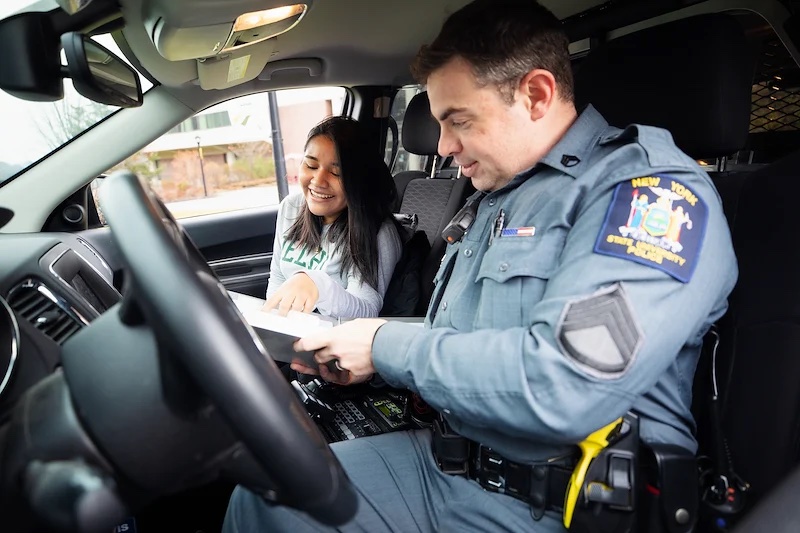 General Information
The University Police Department is the agency responsible for security, emergency response and the detection and prevention of crime on campus. Located in North Hall on campus, the department's jurisdiction consists of property owned or controlled by the college and adjacent and adjoining roadways.
The Department is staffed 24 hours a day, seven days a week by trained, professional police officers. University Police officers attend State certified police training. Their training meets or exceeds mandated State requirements for police officers in New York. The University Police Department is available to respond to campus incidents 24 hours a day by calling 746-4700 or simply 911 from a campus telephone.
Department Goals and Objectives
To offer professional police services to the campus community.
To be fair and impartial to all our clients.
To seek involvement in and feedback from our community.
To be a full service agency promoting safety, education, and awareness on campus.
To ensure representativeness and respect diversity.
To be an ethical and moral organization, which has the trust, confidence and respect of our peers and members of the campus community.