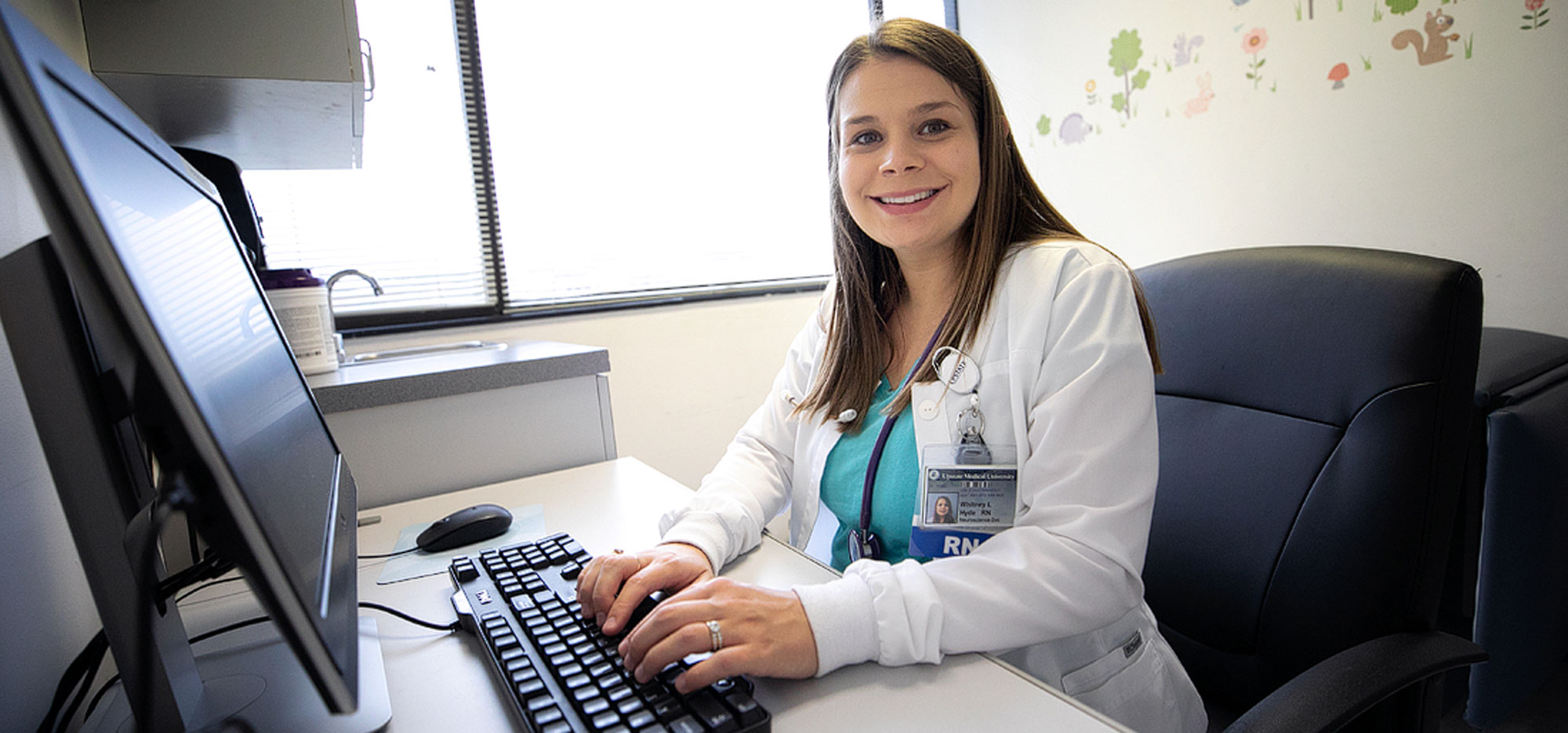 Online Nursing Programs
Online Nursing Programs
School of Nursing
Choose quality. Choose online. Choose SUNY Delhi.
Not all online nursing programs are created equally. SUNY Delhi offers flexible start dates, convenient 7-week courses, individualized advisement, and affordable SUNY tuition. Our Nursing degrees are renowned for high-quality instruction, award-winning faculty, and a history of excellence in educating future nurses.
MSN Fall 2021 application deadline: August 1, 2021
BSN Summer and Fall 2021 application deadline: We have a rolling application deadline for summer and fall terms, which means we will review applications until all spots are filled. The earlier you apply, the better.
Learn more about Nursing programs at SUNY Delhi by filling out the form below.
We stand behind and support our students, alumni, and all those who are serving our communities during this unprecedented public health crisis. Faculty and staff at the SUNY Delhi School of Nursing are here to answer any questions you may have in regard to our nursing programs. However, we will be here when you are ready to continue on that journey. In the meantime, thank you for your service to our nation and please, take care.

Why Students Love Delhi
GREs are not required
Can be completed on a full-time or part-time basis
Two 7-week sessions per semester offer flexibility
Quality web-supported classes taught by faculty with the

highest credentials in the field
Affordable SUNY tuition rates
Practicum experiences conducted at agencies in the student's community
Graduate support services include counseling and tutoring
Nursing Programs
Culinary Programs
We offer an online BSN program for registered nurses prepared at the associate degree level.
This quality program offers flexibility for working professionals with all courses offered every seven weeks, and practicum experiences in the student's own community.
SUNY Delhi's Master of Science in Nursing Administration focuses on nursing administration.
Graduates are prepared to fulfill roles as nurse managers or nurse directors in contemporary healthcare settings. This program draws from the disciplines of nursing, business, and other disciplines to position graduates to assume leadership positions in the complex healthcare environment.
In addition to preparing nurses to attain administrative positions, the program also provides an excellent foundation for doctoral studies.
Learn more about the Master of Science in Nursing Administration.
SUNY Delhi's online RN to BSN program can lead to a Master of Science degree (MS) with a focus on nursing education.
Graduates of a master's program in nursing education are prepared to fulfill roles as nurse educators in pre-licensure and baccalaureate programs, staff development coordinators, and in-service and community educators.
This program will not only prepare nurses at the graduate level to attain faculty positions, but will also serve as a foundation for doctoral studies.
Learn more about the Master of Science in Nursing Education.