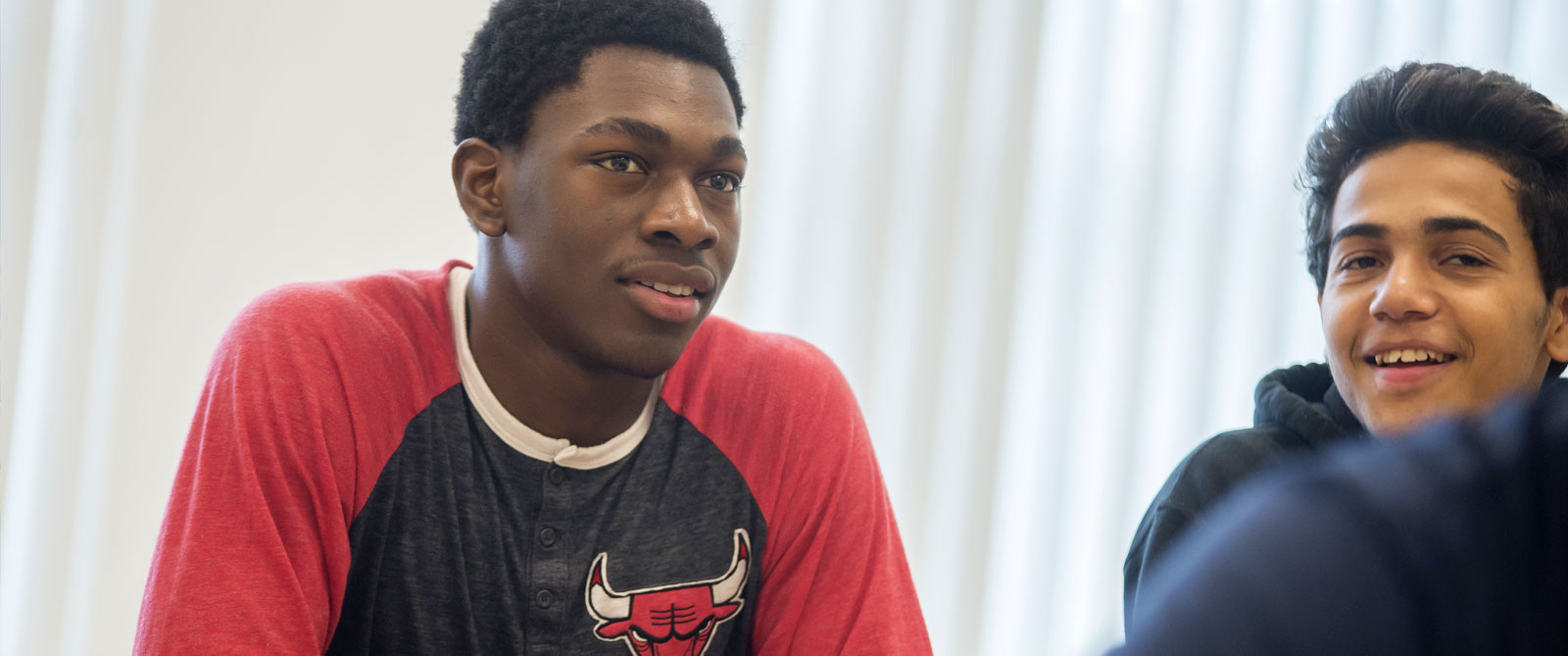 Academic Exploration Program
Academic Exploration Program
Our Academic Exploration Program for undeclared students takes a holistic approach to academic, career, and personal support to help you transition to SUNY Delhi. You'll get intensive support from an advisor who will help you adjust to college life, from exploring academic options to developing strong study habits, managing your money, and adjusting to life away from home.
In your first two semesters, you'll begin fulfilling general education requirements while exploring your academic interests. By your second year, you will have selected a major and be on your way to earning an associate or bachelor's degree.
Program Highlights
Explore possible majors while beginning to fulfill core requirements.
Work closely with an advisor.
Student Success course provides a practical introduction to college life.
Find tutoring services and other support at the Resnick Academic Achievement Center.
Admission Requirements
High School Average: 75 (or 2500 GED test score)
Algebra Regents: 73
Science Regents: 73
English Regents: 73
Transfers: 2.0 GPA
Natural Resource Recreation and Sports Pathways
Bachelor's degrees:
Business & Professional Golf Management
Golf & Sports Turf Management
Recreation & Sports Facilities Management


Associate's degrees:
Adventure Recreation
Golf & Sports Turf Management
Horticulture Sciences
Park & Outdoor Recreation
Physical Education Studies
Recreation & Sports Management
Applied Technologies Pathways
Bachelor's degrees:
Construction Management: Design & Building
Facilities Management
Mechatronics Technology


Associate's degrees:
Automotive Mechanics
Automotive Technology
Construction Technology
Electrical Construction & Instrumentation
Electrical Construction & Plumbing
Electrical Construction & Refrigeration
Electrical Construction & Utility Operations
Heating, Ventilating & Air Conditioning
Renewable Energy Integration
Mechatronics Design
Plumbing & Electrical Instrumentation
Plumbing & Refrigeration
Refrigeration & Instrumentation
Residential Construction
Welding Technology
Nursing Pathways
Bachelor's degree:
Associate's degree:
Business Pathways
Bachelor's degrees:
Accounting: Information Systems Auditing
Business & Professional Golf Management
Business & Technology Management
Information Technology Management


Associate's degrees:
Accounting
Business Administration
Computer Information Systems
Marketing
Hospitality Pathways
Bachelor's degrees:
Culinary Arts Management
Event Management
Hotel & Restaurant Management


Associate's degrees:
Culinary Arts
Event Management
Hotel & Restaurant Management
Liberal Arts & Sciences Pathways
Bachelor's degrees:
Architectural Design & Building
Criminal Justice
Sustainability


Associate's degrees:
Adolescence Education
Architectural Technology
Childhood Education
Criminal Justice Studies
Early Childhood Education
Environmental Studies
General Studies
Humanities & Social Sciences
Mathematics & Sciences
Veterinary Science Technology Pathways
Bachelor's degree:
Associate's degree:
Veterinary Science Technology