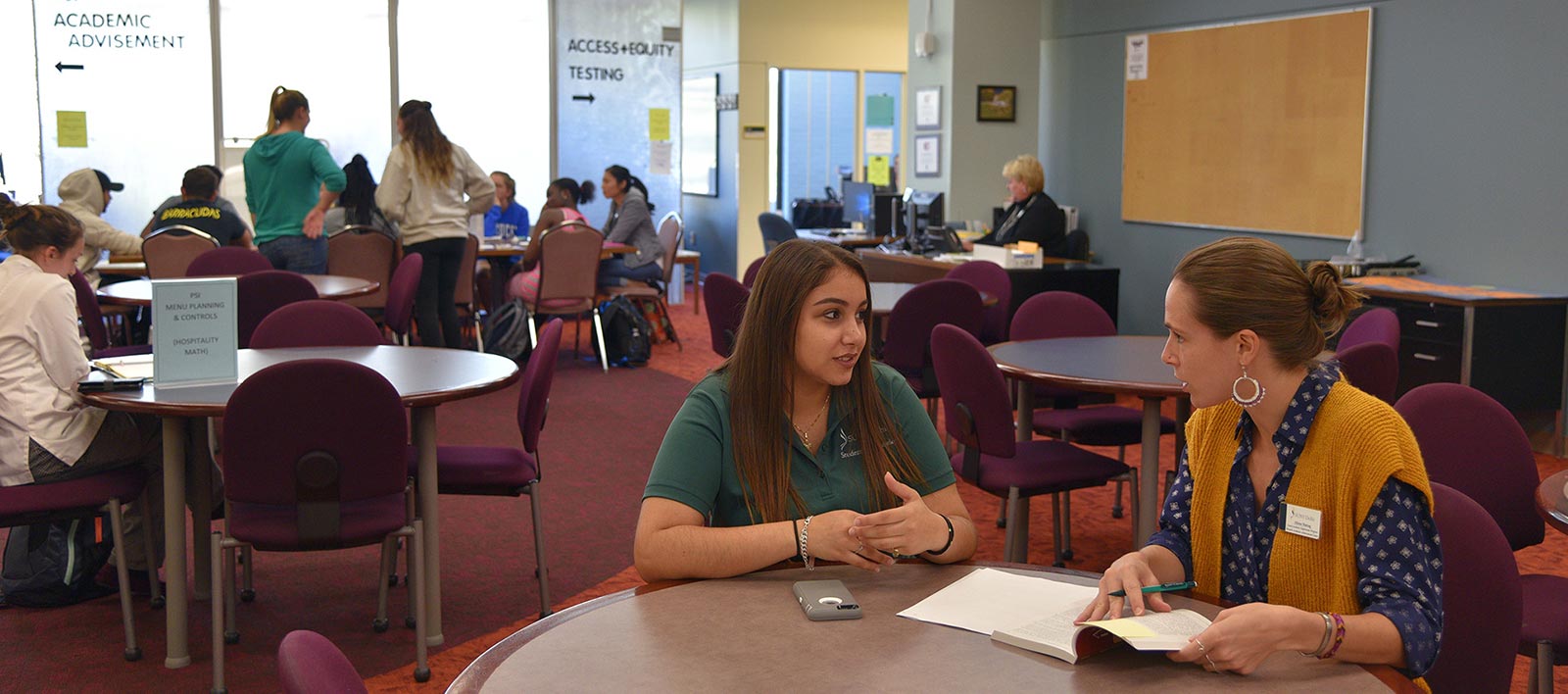 Tutorial Services
Tutorial Services
Tutorial Services through the Math Center and Writing Center have concluded for the spring semester. We look forward to working with you again in the fall.
In the meantime, the STAR-NY Consortium continues through the summer, from May 17 through August 26, 2020. STAR-NY provides Writing and Math assistance during their regular evening hours of 7 p.m. to midnight, Thursday through Sunday. Scroll down to the login link to sign up for an appointment.
For any questions, please contact Ms. Monaco at monacojm@delhi.edu.

The Resnick Academic Achievement Center is your destination for assistance in mastering your classes. All tutoring is free, and there is no limit to the number of courses or hours you can receive tutoring. Most introductory level courses can be accommodated. Stop by the RAAC and fill out an application telling us what help you need and when you are available. You will be informed of the schedule through your student email, and be kept up to date with any changes over the semester. Applications can be downloaded below.
Math course assistance is provided in the dedicated Math Center; just walk in. Writing assistance for any SUNY Delhi course assignment is available by appointment with the Writing Center.
Request A Tutor
Tutorial Services are available to all students and are offered in most entry level, general education courses, as well as some higher level courses. Tutoring is provided by trained Peer Tutors, Faculty Volunteer Tutors and Professional Tutors. Tutor Request Applications are also available at the Resnick Academic Achievement Center, Bush Hall 219.
Interested in Becoming a Peer Tutor?
Returning students and transfer students who have successfully completed equivalent courses and who are interested in a position as a Peer Tutor should fill out the Peer Tutor Application (pdf). The basic requirement is a grade of B+ or higher in the subject you are tutoring. Applications are also available at the Resnick Academic Achievement Center, Bush Hall 219.
Late Night Online Tutoring
The STAR-NY Consortium of SUNY campuses provides live tutors for synchronous (real time) tutoring sessions. Courses include writing, all math, all sciences, as well as intro economics, accounting, psychology, computer sciences and nursing.
STAR-NY online tutoring is open every Sunday through Thursday evening from 7 p.m. to midnight, through December 12.